Sight Loss Does Not Equal Job Loss!
Royal National Institute of Blind People (RNIB) - Cafe Tiki
Overview
Addressing social inequalities and imperfections in the labor market.
The café aims to provide a welcoming environment, which allows for personal development of individuals who suffer from a visual impairment, through provision of employment.
Authors
Jayne Russell
Sinead Crawley
School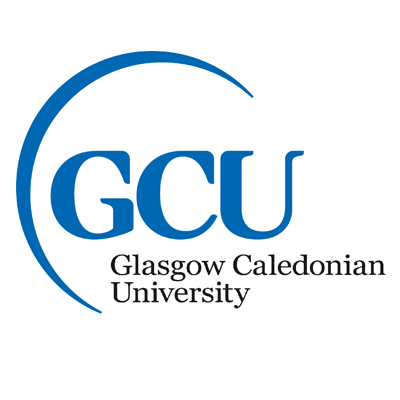 Glasgow Caledonian University
Professor

Alec Wersun
Innovation
The need for the innovation came after realization of the difficulties faced by blind and visually impaired people in everyday life, such as cooking. The potential for the café evolved from the idea of a soup kitchen to ensure people had freshly prepared meals. Leading on from this, Café Tiki was born. The café quickly blossomed into the innovative idea of providing a business that was cost neutral and supported the awareness of visual impairments through the message "not working for people, but working with people, for people."
This encouraged the non-traditional Café Tiki culture of providing employment and training opportunities, traditionally seen as more difficult to attain for those who are classed as visually impaired and disabled. Additionally, to boost the confidence of such individuals, the café provides a welcoming social space with the opportunity for individuals to be trained in a catering environment, whilst diminishing the negative stereotypes cast onto those who are visually impaired in the working environment.
Kate, one of the co-founders of Café Tiki, discussed while meeting the aim of Café Tiki to create a financial surplus, employees and volunteers have the potential to build their confidence and interpersonal skills, equipping these individuals with the soft skills they need to go forward and gain employment in any industry. With the support of an understanding employer, Kate stated, "does it really matter if the tomatoes aren't as pretty?" – No, it doesn't.
Inspiration
As previously mentioned, the inspiration for Café Tiki originated from the traditional soup kitchen idea. This came from understanding those who suffer from visual impairments may have difficulty in preparing meals, therefore providing them the chance to learn how to cook meals themselves while also ensuring they are fed. However, RNIB recognized a social enterprise would be not only more beneficial to the organization in terms of cost, but also more rewarding for all individuals involved.
Amid a global culture that has traditionally seen visually impaired people as incapable of performing basic tasks within a catering environment, RNIB, with the aim of changing this misconception, examined the resources available to them to tackle this problem. The process began with the review of the staff canteen within the RNIB branch in Edinburgh, which was found to require significant improvement. At this point, Kate became involved as she saw an opportunity to actively promote the idea of creating a café primarily operated and run by people who were living with visual impairments to raise awareness of their capabilities.
Those involved chose to embrace the café culture boom that has occurred worldwide, as a niche café experience was seen as the most likely type of organization to succeed whilst combating negative stereotypes and perceptions. RNIB swiftly supported this innovation, as they recognized that in order to inspire and educate other potential employers, they were best positioned to actively promote the skills that visually impaired individuals already have. Kate believes this philosophy has helped RNIB to embrace the culture of "Living our Mission."
Overall impact
The primary Sustainable Development Goal (SDG) has been identified as Number 10: Reduction of Inequalities, such as by providing support and training for employees. This aligns closely with one aim of the SDG: to empower and promote the social, economic, and political inclusion of all. However, due to the culture of Café Tiki, there are several other SDGs the organization tackles through daily operations. Kate believes having the three branches of Café Tiki across the central belt of Scotland helps to raise awareness for RNIB in a more interesting way, rather than the "traditional charity."
In addition, Kate explained Café Tiki takes great pride in knowing they view their actions as environmentally friendly. Therefore, Café Tiki aims to ensure all processes and procedures in place in regards to recycling and waste are maintained to the highest possible standard.
Business benefit
When entering Café Tiki it is clear all employees share the same outlook in regards to being openly involved in the local community, which helps them build confidence whilst gaining valuable work experience. The café provides employees with a sense of purpose while ensuring staff are satisfied in their place of work.
There is a monthly turnover of approximately £2,000, maintaining a steady profit. Yet Café Tiki follows an "affordable" pricing strategy to accommodate a clientele that is generally over the age of 50. The café uses a 45% markup, which is below the average industry standard of 55%, to achieve this.
However, the overarching purpose of the café is driven not by income, but by the development of individuals who are disadvantaged due to visual impairments. This is why the café chooses to serve products at reasonable prices, which in turn promotes the "homely" feel of the organization. Employees therefore do not feel under pressure to ensure profit maximization; as Kate stated, "as long as the café breaks even, we're happy." Even then, the money made from the businesses are reinvested back into the organization to maintain an ethos of people before profit, in alignment with the foundations of a charity.
As discussed, Café Tiki currently has three branches across Scotland--Edinburgh, Glasgow, and Falkirk--who continue discussion as to how best they should expand the business (for example, entering into universities and local businesses). They feel this, again, would reinforce the potential of enlightening those around them that visually impaired people are just as capable in a working environment as those who do not suffer from such impediments. When asked if the café had high staff turnover, Kate explained that Café Tiki is no different to any other café in this regard. Kate discussed this turnover as viewed in a positive light by the organization, as this suggests the methods used by the café can make an impact on those involved in a timely manner.
This success can be credited to the business plan, which has been rolled out across the country and clearly labeled as "simple but effective." This type of organization can be seen as an active role model and inspiration for companies who are choosing to focus primarily on their mission and vision for a better future.
Social and environmental benefit
Kate reports 60% of people that are trained and developed in Café Tiki then go on to external employment. This shows Café Tiki has begun breaking into the untapped potential that may still lie in the 71% of visually impaired individuals in Britain who are unemployed.
Kate relates one successful experience where a visually impaired employee joined the café and inspired the production and sale of in-house baked goods. This enabled the employee to quickly gain self-assurance and experience to a point where she felt confident enough to move on to a new job in the airline industry.
This is just one example communicated from the organization as to the skill set of those who are visually impaired; this highlights the need for external organizations to recognize and provide a similar purpose in society. It has been estimated that 20-30 individuals have been trained in Café Tiki Edinburgh, where they can work in the kitchen space safely without the need for specially adapted equipment. This reinforces the unfair misconception of blind people that they are incapable of working without significant adaptation to normal working practice.
As the café is used as an office environment and a social space, the organization recognized the impact their actions could have on the environment. Therefore, Café Tiki is working toward a zero waste policy. This is encouraged, as Kate explained there are currently no bins in any of the offices or meeting spaces. This may seem an exhaustive measure; however, based on experience, Kate believes that this actively promotes recycling. Staff, customers, and visitors are encouraged to use the recycling station situated between the café and resource center to ensure all waste is managed appropriately.
Café Tiki also has a partnership with Glasgow-based coffee supplier Mathew Algie. Mathew Algie is proactive in its continuous efforts toward its corporate social responsibility stance. This is then replicated through Café Tiki's practices. Matthew Algie has a policy in place in relation to the sourcing of coffee; this ensures that the coffee supplied is not subject to unethical farming practices, and the policy is then adopted by Café Tiki when they are selling the product.
Café Tiki proudly promotes this partnership through endorsing the Mathew Algie Tiki brand on their recyclable, takeaway cups. Kate explained how readily available Matthew Algie was in making the potential inspiration of Café Tiki a reality when first asked to be involved.
Interview
Kate Storrow, Employment, Learning, and Welfare Services Manager
Keep this story going! Share below!
In the next 15 minutes, someone in the UK will be told "You are losing your sight." Currently, there are almost two million people in Britain, 180,000 in Scotland, living with sight loss; 71% of them are unemployed. The Royal National Institute of Blind People (RNIB) were founded in an effort to help and support those living with a visual impairment. Café Tiki is one of the most recent innovations from RNIB. Despite the location of the charity headquarters in London, three branches in Scotland have been established; Edinburgh, Glasgow, and Falkirk. The café has been created with the purpose of providing a social and welcoming environment for those with a visual impairment. The comfortable surroundings in Café Tiki provide opportunities for training and development for those individuals that suffer from the previously mentioned disabilities. Café Tiki follows an ethos that those who suffer from visual impairments should not be excluded from society, or more specifically, employment. This message is conveyed through a statement by the RNIB representative at Café Tiki, Kate Storrow, who proclaims "sight loss does not equal job loss!"