SICEBANORTE
Grupo Financiero Banorte
Overview
Among the different initiatives that Banorte has explored, the one that has generated them the biggest income and has been the key for success, it's the automation of several electrical loads in their branches, such as air conditioning and lighting systems, which both contribute to reach around the 90% of its energy consumption.
According to the UN, the project targets that this initiative is impacting in order to generate a sustainable development are the following:
1. Guarantee the access to an affordable, safety, sustainable and innovative energy for everyone.
2. Guarantee sustainable consumption and production modalities.
3. Adopt urgent actions in order to fight the climate change and its negative effects.
Author
Jose Espinosa
School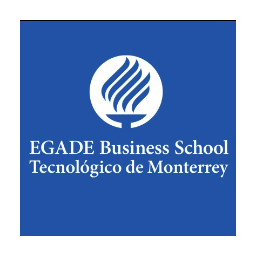 EGADE Business School Tecnologico de Monterrey
Professor
MARTIN H BREMER
Innovation
The project is called Integral System of Energy Control (SICE as its Spanish acronym), and consists in the installation of high efficiency equipment and regulating the lighting and air conditioning operative hours in every Banorte's branch.
Banorte has made an effort to implement environmental strategy leaded to the efficient and sustainable manage of natural resources.
Its impact to the environment has been, basically, the energy consumption and the supplies and residual management.
With this in mind, Banorte has identified, evaluated and classified the environmental impacts that their branches has been made, so they are frequently reviewing and updating their politics in order to reduce their business risks in environmental matters.
Inspiration
Besides the economic and environmental purposes, Banorte is interested in the fact of be known as a committed company with the society, because this helps to improve image and reputation.
Overall impact
The savings for SICE, since its implementation in 2007, has been of 120 millions kWh and about $ 9 million USD, besides, it have reduced the release of CO2 in about 70 thousand tons.
Banorte's energy consumption shown in the Utility Power Invoice has been reduced around 8% to 12% versus the baseline year.
Business benefit
It helped the employees to be aware of the importance of reduce environmental risks and causing them to move these habits to their homes and society.
Social and environmental benefit
Society Benefits: The fact of taking these habits to their homes and families and start doing valuable actions toward reducing energy consumption and becoming more green.
Environment Benefits: The less energy consumption, the less CO2 emissions generated (70 thousand tons less since its implementation in 2007) due to the burning of fossil fuels which is the most used technology for power generation.
Interview
Fernando Báez Moreno, Energy & Maintenance Director
Keep this story going! Share below!
Grupo Financiero Banorte
Monterrey, Nuevo Leon, MX
Business Website: https://www.banorte.com/
Year Founded: 1899
Number of Employees: 10000+
Banorte is a Mexican Bank created in 1899 in the city of Monterrey to operate as a local bank. In 1992, during the bank privatization in Mexico, it was acquired by a small group of entrepreneurs led by Roberto Gonzalez Barrera, and it was then that Banorte was consolidated as a bank with presence in all Mexico.
Banorte offers several products and services through its bank, brokerage house, severance funds, leasing companies, insurances and investment funds, and nowadays, is considered the second biggest financial group by the size of its assets.
The core of this project is how by regulating lighting & air conditioning in branch offices, Banorte has set an example to the industry and their employees, generating energy & economic savings, which positively impact the environment.