Shuang Feng Company's Water Recycle Equipment
ShuangFeng Company
Overview
Water recycling equipment is considered an important innovation for Shuang Feng Company because it is the first company to use the technology in the city of YanTai. Shuang Feng Company is a leader in environmental protection and its water recycling equipment can also collect rainwater.
Author
Tianyu Wang
School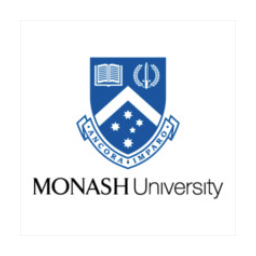 Monash University
Professor

Gitanjali Bedi
Innovation
Water recycling equipment is installed inside and outside the factory. This machine collects all used water during Shuang Feng Company's production. After collecting used water, the recycling equipment then purifies it to ensure it is clean and can be used again. The equipment also collects rainwater, purifies it and stores these waters as material to use during the production process.
Inspiration
Water is an important material for Shuang Feng Company to produce products and freeze goods. Manager WangLi said water accounts for 60% of its internal spending. She also noted that businesses should not only focus on profits but should consider protecting the environment during production processes. More and more companies are taking social responsibility into their business strategy. (Murphy, 2019) In order to reduce the company's internal expenses and reduce waste of water resources, Shuang Feng company installed circulating water equipment five years ago.
Overall impact
There are three impacts of the innovation: internal cost, environment, and society. The most important impact of water recycling equipment is reducing Shuang Feng company's internal cost on water. Furthermore, Shuang Feng Company also reduces its environmental pollution because it reuses more water and the recycling equipment purifies the sewage and then discharges it. The goodwill that results as more consumers know about the company's high environmental standards will translate into increased sales.
Business benefit
There are three benefits for Shuang Feng Company after they use water recycling equipment. First, it lowered the company's water costs. Recycling wastewater is much more affordable than using freshwater. (Uslu and Sinha, 2015) "The company's water spending has been reduced by 20%. Previously, the monthly water fee was 10,000RMB. Now it is just 2000RMB," WangLi explained. Second, the company's sales increased. "Water recycling equipment makes sure Shuang Feng company produces high quality goods due to clean water and the company's sale increased 25% in the market," she added. Now the company is a leader in the seafood market. Third, the company's reputation improved due to its social responsibility. (Hayzlett, 2019) Manager Wangli said she introduced their innovation to other companies and their customers because she "wants other companies to also develop well and let citizens know how to protect our natural resources." This is a useful way to help Shuang Feng Company build a good brand image. In fact, after her introduction and announcement, Shuang Feng Company became more famous in their city.
Social and environmental benefit
Shuang Feng Company's use of water recycling equipment has two positive influences for society and the environment: it reduces water pollution and encourages people to save water. The best way to reduce water pollution is to reuse more water. (Westervelt, 2019) By using the water recycling equipment, Shuang Feng Company can use more water and purify sewage through the equipment and then discharge it. Therefore, it is an important method for Shuang Feng Company to protect water resources and the environment. More and more customers know Shuang Feng Company uses water recycling equipment to save water, and they believe Shuang Feng Company does some positive things for society. Media campaigns also use the company as an example to encourage citizens to save water.
Reference:
MURPHY, C. (2019). Why Is Social Responsibility Important to a Business?. [online] Investopedia. Available at: https://www.investopedia.com/ask/answers/041015/why-social-responsibility-important-business.asp [Accessed 9 Jul. 2019].
Uslu, B. and Sinha, S. (2015). Subsurface Utility Engineering for Drinking Water and Wastewater Utilities. International Journal of Engineering Research, 4(11), pp.625-630.
Westervelt, A. (2019). 3 ways for companies to protect water resources and save money. Retrieved 20 July 2019, from https://www.greenbiz.com/news/2012/10/26/3-ways-companies-protect-water-resources-and-save-money
Hayzlett, J. (2019). Why Should Your Business Care About Social Responsibility?. Retrieved 20 July 2019, from https://www.entrepreneur.com/article/269665
Interviews
Wangli, Manager
wangli, manager
Keep this story going! Share below!
Shuang Feng Company is a seafood producing firm which was established in 2004 and is located in Shandong province in China. Shuang Feng Company has its own fishing fleet and breeding sea area, with modern cold storage and aseptic production workshops. The company has a standardized management model, continuously developing advanced production technology to provide high quality products to customers.