Sharing the Wealth
Bullion Shark
Overview
Bullion Shark prides itself on actively seeking out and implementing innovations within their workplace, and committing to developing initiatives to advance the common good of the community. Their solution to world hunger is doing their part to understand the problem by collaborating with the Food for the Hungry Foundation. Not only are they helping to provide sustenance to people across the globe, but they are also trying to develop sustainability by rolling out programs to educate less fortunate communities and establish themselves as key players in combatting this global issue.
Authors
Nick Brusseler
Jasmine Batacan
Keshaun Bailey
School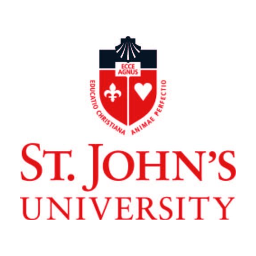 St. John's University
Professor

Charles Wankel
Innovation
The innovation behind this company is not only the business model they operate in but also the initiative they take in donating to the Food for Hunger Foundation. Bullion Shark stands by its belief in sustainable development by establishing zero hunger in the world, all while generating economic growth. Bullion Shark decided to specialize in rare coins, collector coins, and precious metals known as "bullion", which consist of gold, silver, platinum, etc. Bullion Shark sells to the retail public as well as wholesale trade. This company holds assets that are extremely volatile depending on how the market is doing and they decide to buy and sell based on the current state of the market. That is what the business model is mainly built on.
The President of Bullion Shark explains how he and his brother had sort of a profound calling which caused them to gravitate toward the charity "Food for Hunger Foundation." This charity in particular reaches out to impoverished countries all over the world. This charity provides food and goes to great depths to make sure that no one is hungry which is a strong belief for the president of Bullion.
This charity also teaches economic stability and sustainability by giving individuals the knowledge to create their own food and crops so that they can sustain themselves and provide a living for the future. It reminds me of the quote "Give a man a fish and he eats for a day, teach a man how to fish and you feed him for a lifetime." The charity teaches people how to cultivate crops and how to make use of new techniques and technologies which will make them more successful in their process.
Inspiration
The original idea to join this charity was developed when Nicholas Adamo attended a concert where the charity was being promoted. He had always had a passion for giving back and thought the idea of stopping hunger at the source was perfect. As opposed to solving world hunger by giving out food, teaching self-sufficiency puts an end to the problem instead of constantly trying to keep up with it, something that Nicholas Adamo agreed with.
Since Bullion Sharks and Food for the Hungry's original collaboration, they have become more connected, Bullion Sharks continues to do more and more to support the charity and what it stands for. What originally began as a passion for helping those in need has become a legitimate attempt at stopping the causes behind world hunger. As Adamo tells us, "I actually went to a religious concert and they were also promoting this charity and telling the story of how many lives they have affected and I basically signed up from there."
The motivation for teaming up with a charity that deals mainly in teaching individuals in impoverished areas across the world how to become self-sufficient and create their own sources of food is to end world hunger at its root. Teaching people to create food from within their environment and become self-sufficient is a very important step in ending world hunger. All individuals across the world deserve to have a healthy amount of food to eat each week and not to go hungry; those at Bullion Shark are aware of that and have made efforts to teach these individuals how to become self-sufficient. Rather than give them what they need for the present and prolong the effects of poverty, they are teaching them sustainability instead of survival.
According to Adamo, "the whole purpose for the charity itself is actually to not only make sure these people are fed; it is to teach them how to cultivate crops better and how to use more advanced techniques that could yield a higher crop rate."
Overall impact
Not only is the business a family-owned business, but it is also a business for the community. By donating food for the community, this business exceeded expectations for serving the community. By taking time out of their busy schedules of running a family-owned business to give back to those in need, they set a higher standard for other companies to be held to.
Taking time to spend countless hours to better someone else's life is the embodiment of serving our community. It is immensely selfless and helpful to those who cannot help themselves. The impact goes beyond words to better the lives of others without asking anything in return. Donating to the Food For Hunger Foundation and reaching out to impoverished third-world countries to make sure no one goes hungry is a phenomenal task to undergo.
Short term effects consist of feeding those in need and providing food and nutrition to adults and children so that they are not hungry. However, providing tools and necessities of life to build up self-sufficiency can be seen as the greater long term impact on a macro scale. By teaching people how to improve farming techniques when growing their crops, Food For the Hungry provides people outside of the country an opportunity to build a life for themselves, ultimately resulting in great economic performance for the country as a whole.
To be driven and passionate and ensure other people can eat is a phenomenal gift to share with someone else who is not as fortunate. Advancing the world one life at a time is a very special experience that this business finds joy in. To find a passion in the business and a calling outside of it is truly what makes Bullion Shark so special. Fulfilling a sustainable goal, managing a family business, and sharing the wealth with those in need, truly makes Bullion Shark stand out as an organization.
Business benefit
Though donating to this wonderful cause is a benefit in and of itself, Adamo says this simple act of kindness goes a long way when it comes to Bullion Shark's success. The simple principle at hand is that donating to a great cause can provide energy in the workplace that can be a driving force for more sales and higher revenues. Adamo believes that having a common goal amongst co-workers fosters teamwork, which is the ultimate key to their overall success as this innovation is a way to motivate their employees by uniting them to provide for those in need. In addition to incentivizing current employees for good, this also provides an incentive for management to hire more employees to not only boost sales but also to increase the capacity at which Bullion Shark can provide relief and education to those in need.
As the company becomes more profitable, they can make a larger difference and support more children to feed. The more successful their business is, the more they can get involved with unbelievable causes like Food for the Hungry which are key motivators for employee performance. This is only the start for their company endeavors as there is a benefit for both the business and communities around the world. Creating a culture of sustainability and well-being within the organization as well as the communities it serves is one of the most important aspects of corporate social responsibility that a company can adhere to.
Social and environmental benefit
In addition to the business benefits, as previously discussed, there are larger goals at hand for the company in terms of societal and environmental impact. Though their role as a company may simply look like a retailer and wholesaler of precious metals, Bullion Shark is actively trying to not only grow their business, but also the industry as a whole. As Adamo mentioned in the video, their impact in the future will not just be due to their ability to provide meals to thousands of hungry men, women, and children, it will also be to provide sustainability both economically and environmentally for the areas in which they donate to.
As Adamo said in the interview, this program is not only aimed at feeding people all over the world, it is aimed at educating them in terms of cultivating their own crops and becoming completely self-sustainable, which would not only be a direct benefit to environmental health through the creation of resources but also by creating new landscapes for economies to grow through the yielding of higher crop rates. So, in essence, this passion to help is not just aimed at feeding the people that need it; it is about teaching them how to provide for themselves and their communities. This is the most important aspect of solving it - sustainability.
Interview
Nicholas Adamo, President
Keep this story going! Share below!
Bullion Sharks is a family-owned and operated business that buys and sells rare collectible metals and coins. This includes raw bullion as well as numismatic pieces. They have been committed to serving investors from all across the globe by diversifying their portfolio with hard assets. Some of their inventory includes modern rare coins, classic rare coins, bullions, ancient and shipwreck coins, and collector sets.