Serving Up Sustainability
Borealis
Overview
The innovative method that Borealis Grille & Bar has implemented into their business model consists of ensuring sustainable practices when serving meals and beverages to customers. This is executed through the following sustainable practices:
• Supporting local initiatives
• Sourcing from local farms
• Purchasing carbon offsets
• No use of plastic
• Exclusively use Ocean-Wise Certified fish
The innovative initiatives by Borealis Grille & Bar contribute to many of the United Nation's (UN) Sustainable Development Goals (SDGs) including:
• #3 - Good Health and Well-Being
• #12 - Responsible Consumption and Production
• #13 - Climate Action
• # 14 - Life Below Water
The innovation's concept for Borealis Grille & Bar is precisely outlined through the company's mission statement:
"Serve local and sustainably sourced food and beverage while being an influential presence in our community and maintaining high standards for both our guests and our employees."
Authors
Amanda Pongetti
Christopher Parsons
Ling Sze Shira So
Xiao Qing Long
Joelle Sinnige
Shayna Mistry
School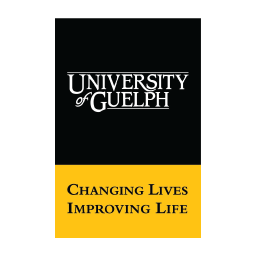 University of Guelph
Professor

Ruben Burga
Innovation
The efforts by Borealis are reflected in their initiative to become B Crop Certified. Kaleigh O'Driscoll, the general manager of Borealis Grille & Bar stated, "when you get a certification as a B Corporation, you are held to a different standard than other businesses- there is a different expectation as to how we treat the planet and the environment. It is more about running a business for good rather than for profit".
As a B Corp Certified Company, Borealis primarily supports SDG #13 - Climate Action and SDG #12 - Responsible Consumption and Production, through their environmental sustainability efforts. "Some of the things that we do that set us apart from other companies, particularly in the restaurant business, is that we purchase carbon offsets to make our restaurant carbon neutral. Essentially, anything bad that we are putting out to the planet, we are making up for by putting something good back into the planet", Kaleigh mentioned. Along with purchasing carbon offsets, the company's objective to buy from suppliers in the area contributes to reducing transportation pollution, and pollution caused by intensive animal farming.
In addition to supporting climate action, Borealis succeeds at working towards SDG #14 - Life Below Water. "We only use Ocean-Wise Certified Fish, and we do not use single-use plastics", Kaleigh informed about their efforts towards SDG #14. The Ocean-Wise seafood program relieves the pressure on overfished species and supports aquaculture to consume seafood for future generations sustainably. Likewise, attempting to eliminate single-use plastics in restaurant environments promotes the protection of biodiversity in our oceans and lakes.
The use of local ingredients and food products, ensure customers are consuming fresh meals free from preservatives used in mass-production. Thus, supporting SDG #3 - Good Health and Well-Being.
Borealis Grille & Bar sources products exclusively from local farmers.
Inspiration
Borealis Grille & Bar falls under an umbrella organization called, "The Neighbourhood Group of Companies". The founder of the company, Bob Desautels, established four individual restaurants, including Borealis Grille & Bar Guelph. Desautels' theme of sustainable operations and environmental initiatives are universal throughout the four restaurants. Accordingly, "The Neighbourhood Group of Companies" has become the world's second-largest B-Corp Certified restaurant company.
Bob Desautel's inspiration for the way the restaurants under "The Neighbourhood Group of Companies" operate, occurred to him when the expansion of his family motivated him to consider the future of our planet. "When [Bob] had grandchildren, he wanted to make sure that there was a planet for them to live in and grow up in. He wanted to start doing that by running better businesses", Kaleigh revealed. Thus, the concept for "The Neighbourhood Group of Companies" was born. "[Bob's] slogan that he always refers to is, 'there is no planet B'", Kaleigh continued. The slogan illustrates Desautel's belief that it is imperative to establish sustainable businesses now before it becomes too late to reverse our carbon footprint.
Overall impact
The innovative method of business by Borealis results in many outcomes for the company. The short-term effects of this innovation are vast, however, Kaleigh narrowed it down to one in particular impact. Sourcing locally from farmers allows Borealis to create valuable and close relationships with suppliers. Therefore, the restaurant is able to provide customers with unique products that mass-suppliers would not be able to offer. Consequently, customers will choose Borealis over competitors because they know these products are exclusively available at this restaurant. This essentially translates to better customer satisfaction and loyalty. The restaurant's menu evidentially displays its ability to provide unique products including:
• Chickpea Tacos
• Turkey Burgers
• Wild Salman + Mussel Curry Bowl
• Veggie Bowls
• Duck Confit
• Kombucha Cocktails
Along with the wide-variety menu, Borealis provides an entire gluten-friendly menu with over 20 options.
The long-term effect of this innovation is that while the planet and society are being cared for, the restaurant remains profitable. The restaurant has been able to operate for over 10 years, despite being located in a highly competitive area of Guelph. According to the restaurant's 2018 Annual Report, Borealis Grille & Bar managed to surpass their annual net sales compared to the previous four years. Conjointly, in the same year, waste generation decreased by nearly two-thirds since 2015. The effects of the innovation project future success for the company, especially as society continues to lean towards choosing sustainable and valuable businesses.
Business benefit
From a business perspective, the innovation concept executed by Borealis raises employee well-being and profitability.
Borealis' values are relayed onto their employees, thus creating a culture of like-minded people. When asked about the employee retention rate, Kaleigh explained that employees are happy to come to work and happy to be involved in something that is good for the community. "We have exceptionally low turnover rates when it comes to our employees", Kaleigh further explained. Thus, due to Borealis' ability to create a value intensive culture, the employee's well-being is notable. A low turnover rate translates to reduced hiring and training costs and ensures reliability from employees.
Further, Kaleigh explained Borealis' success with sales over the years in saying, "there is a trend in the restaurant industry right now of sales decreasing significantly and our restaurant has been fortunate enough to maintain our sales. I think that is directly related to the fact that people understand what it is that we represent. So, when they are making a decision about where they want to go and spend their money, they're choosing Borealis". As society evolves, into conscious and value-hungry consumers, it is essential for an organization to leverage itself against competitors. Borealis exemplifies their ability to do so by achieving the highest total sales the restaurant has ever had, in the year 2018.
Social and environmental benefit
The environment and society are simultaneously benefited by the innovation executed by Borealis Grille & Bar. Numerous efforts by the company contribute directly to the fight against climate change and sustaining Earth's resources. Alongside, through various channels, Borealis succeeds in making their community stronger.
Borealis changes restaurant tendencies through establishing a carbon-neutral restaurant. Specifically, limiting carbon emissions, monitoring energy/water consumption, reducing the use of plastic, sourcing from local farmers, using only Ocean-Wise Certified fish, are all factors accomplished by Borealis that have a positive impact on the environment. Nevertheless, Borealis does not stop there. In addition to their sustainability efforts in-house, Borealis supports local projects, such as the Grand River Conservation Foundation, that seek to create a sustainable future for our Earth.
Of course, society is not forgotten when it comes to the innovation Borealis employs. Societal benefits are satisfied through their exemplary sustainable business model. Consumers are looking for businesses with value, today more than ever, when deciding where to spend their money. When a company can provide a service or product while providing the consumer with a sense of knowing they are supporting a good cause, value is added. Borealis successfully achieves this notion through its sustainability tactics mentioned above. Furthermore, providing a menu that satisfies various dietary concerns, resonates with evolving trends, such as vegan, gluten-free, and dairy-free diets. Finally, Borealis works with multiple partnerships to tackle issues in their community. When asked about how Borealis benefits society, Kaleigh revealed, "[we] never say no to charities in need". The restaurant's wall filled with "Thank-You" cards from charities, certainly upholds Kaleigh's statement.
Interview
Kaleigh O'Driscoll, General Manager
Keep this story going! Share below!
Borealis
Guelph, Ontario, CA
Business Website: www.borealisgrille.ca
Year Founded: 2008
Number of Employees: 11 to 50
Borealis is an "obsessively local" restaurant, located in the south end of Guelph, Ontario. The restaurant opened in 2008 and has been sourcing ingredients from local farms since. Borealis serves a wide range of customers, from parents visiting the University of Guelph students to professionals hosting a meeting. As a newly certified B-Corporation, Borealis succeeds in supporting local farmers and ensuring their carbon footprint is minimized with every plate served.