Serving, Sharing and Succeeding
Bob's Red Mill
Overview
Bob's Red Mill was built on fearless ambition, a genuine love of people, and a hearty appetite for healthy food. The healthy food piece started at the Moore family breakfast table, grew into a booming local business, and blossomed into the large-scale, international brand in most grocery stores today. Since 2010, Bob's Red Mill has been a thriving ESOP, ensuring shared profits and success for all employees.
Author
Crystal Jeffes
School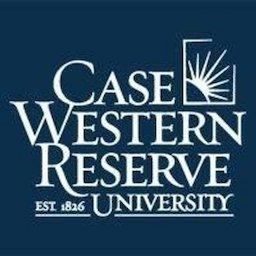 Case Western Reserve University - Weatherhead School of Management
Professor
David Cooperrider
Innovation
Bob is a self-made man who has always prided himself on his strong work ethic, ambition, and desire for autonomy. He always wanted to be in business for himself, so he always looked for and found ways to make it happen. And it seems that personal yearning for ownership, combined with a sense of responsibility to his fellow man, has manifested in the ownership opportunities available to workers at the red mill today.
Years before the company went ESOP, Bob was devising ways to cut employees in on the action. He fashioned a profit-sharing program that took into consideration how many hours they worked each period, how long they'd been with the company, and the roles they played in operations. "I divided the profit, about 25% of it, back to my employees on a separate paycheck. And I think that was a major change in attitude and satisfaction on my part and responsibility on the part of the employees."
Even as the profit-sharing checks to each employee grew with a successful business over the years, Bob felt that his age and the reality that we come into this world with nothing and leave it the same way required some thought. Some sort of employee ownership plan for the business would make Bob's Red Mill a unique place to work, and reward each person with a valuable share of the business they helped to build, and give them a nest egg that could be converted into a 401(k) program for their retirement. So, we had two fruitful programs instead of one: a generous monthly sharing of the company's profits, and a valuable stake in the business ownership, payable at retirement.
Inspiration
Louis O. Kelso, a San Franciscan lawyer and economist, implemented the first ESOP in 1956. Since then, they've been gradually growing in popularity. They work by awarding company shares to employees, allowing every member of the team to become an owner with a stake in the outcome. The idea is that by bringing employees in on the action, the feeling of ownership inspires an intrinsic desire to be more efficient as an employee and personally invested in the growth of the company.
With an ESOP, the more the company makes, the more the employee makes. There is a direct correlation. And that association has been known to improve productivity by an additional 4-5% in just the first year of adoption. On top of that, it contributes to employee satisfaction through a much better retirement plan, reduced turnover, and greater overall profitability for the company. For many companies, including Bob's Red Mill, making the switch to ESOP was a no-brainer.
And it's important to note that ESOPs can work in a few different ways. This business case is based specifically on giving stock to employees. Stocks cannot be bought or sold. In this way, ownership is only available to eligible Bob's Red Mill employees. "There is nothing I can think of that surprised my people more. It (profit sharing) has made a difference to me personally and it's made a difference to my employees." Plans like these make it easy for every team member to feel the pulse of a company's profitability and know just how the business is doing.
Overall impact
Morale, camaraderie, and meaning are important in creating a flourishing ecosystem with any business. "It (ESOP) makes every single employee aware of the fact that this company is theirs. I don't see how anybody can have an ownership in the company and not feel a kinship to everyone else there. And we really have wonderful spirits here at Bob's Red Mill." And because the value of the company is directly tied to ownership around growth, many become motivated to lift each other up. Out of this, ESOP committees were born.
The ESOP committees at Bob's Red Mill meet weekly and consist of about 30 employees, each from a different department. Every department has one peer representative. Collectively, they plan company-wide events that build a sense of community and serve to foster as well as recognize the outstanding work each employee contributes to the greater whole. A recent development was the creation of "U Rock," an employee recognition day where nominated employees are acknowledged for everything they do, their attitude, and for serving the company in community activities. Bob's Red Mill is involved with many community-based efforts including the senior center, Oregon Food Bank, and No Kid Hungry.
Kristina Kallen, Administrative Assistant to the President's Office is also Vice-Chair of the ESOP Committee. "One of the committee's main goals is education. There are many mini informational sessions put on by the committee and our CFO has led a lot of them. A lot of education but also fun and employee interaction. It's a very celebratory atmosphere, and it's very exciting." This engagement from the executive team leaves employee-owners with a deeper understanding and a sense that leadership cares about their success. The dedication to education is a strong investment in the future of the company that yields incredible dividends.
Business benefit
Numbers don't lie. When it comes to gauging the business impact, profitability is the easiest thing to point to. Nancy Garner, Bob's Executive Assistant, recalls her surprise at how quickly the value of shares grew. "I can look back at my first stock certificates and, even just the second year, how they more than doubled – they tripled!" It's only gone up from there. Profits in the first year of going ESOP increased by 23.6%*. And that's just the short-term impact. In the larger scheme of things, the impacts have rippled out in a few different ways.
First, the ESOP would protect his company from being bought out by someone whose values didn't align with Moore's care and concern for the workforce or promise of integrity in the product and process. On an ABC broadcast in 2010, Moore said, "I don't think there's anybody worthy to run this company but the people who built it." Keeping ownership in house creates dependable stability and job security for employees. At least from a culture and management perspective. As stocks accumulate, they are subject to growth or decline depending on the value of the company. "One of the things I really wanted them to understand is that they control their own destiny.** " With that knowledge comes great satisfaction, purpose, and responsibility, which positively manifests in action.
Kallen recalls an employee owner's words at her first U-Rock event. "Being an employee-owner means you're doing your best at all times. And you don't just want to give your best at all times, you want to do better than your best. It's your company, so it means a lot." Even when it comes to little things, she says people are looking to be more efficient with time and physical materials. Every dime wasted or saved directly affects employee-owners, so becoming more efficient is a prudent effort for everyone. There's also a large emphasis on wellbeing. "Top priority is the health of our employee-owners." It's a mutual exchange. When a company takes good care of its owners, its owners take good care of the company.
*People Before Profit. Page 287
**People Before Profit. Page 281
Social and environmental benefit
Bob's Red Mill has always been involved in giving back to the community. As mission and profitability are maintained by the ESOP program, the opportunity to pursue these efforts will be sustained for years to come. Bob's Red Mill has supported seniors, food banks, hospitals, and children's programs, as well as partnered up with several groups to create a healthier society.
They partnered with the National College of Natural Medicine (which is now the National University of Natural Medicine) to create a pilot project called "Ending Childhood Obesity." They established the Moore Family Center for Whole Grain Foods, Nutrition and Preventive Health at Oregon State University, which would serve as an academic center for research around nutrition, childhood obesity, and health benefits of whole-grain foods. They donated $25 million to the Oregon Health & Science University, establishing the Bob and Charlee Moore Institute for Nutrition & Wellness. One of the Institute's main focuses is the study of nutrition before, during, and after pregnancy and how it affects a developing child*. The OHSU Moore Institute was established to research nutrition in the womb for expecting mothers and their unborn babies.
Bob's Red Mill has made a difference for people everywhere. From putting food on the table through No Kid Hungry to providing healthy alternatives in grocery stores, to contributing to research and education about nutrition, the company and its many owners are dedicated to their craft. And they serve as an outstanding role model for companies everywhere. 
*People Before Profit. Page 292
Interviews
Bob Moore, President
Nancy Garner, Executive Assistant to the President
Kristina Kallen, Administrative Assistant to the President's Office
Keep this story going! Share below!
Bob's Red Mill was built on fearless ambition, a genuine love of people, and a hearty appetite for healthy food. The healthy food piece started at the Moore family breakfast table, grew into a booming local business, and blossomed into the large-scale, international brand in most grocery stores today. Since 2010, Bob's Red Mill has been a thriving ESOP, ensuring shared profits and success for all employees.