Serving as a Growth Partner for SMEs
IBK Co-up Financing
Overview
IBK suggests a new role in finance that proactively and creatively resolves various problems facing SMEs as they grow. Going beyond a one-sided fund provider or financial supporter, IBK is realizing Co-up Financing that actively engages in development and growth of SMEs. IBK Co-up financing consists of Scale-Up, which strengthens incubating programs to help startups survive, Level-Up, which boosts competitiveness of SMEs by helping them advance into the global market, pursue digitalization and secure talented workers, and Cycle-Up, which prevents SMEs from going out of business through recoupment of investments, M&As, and liquidation. Appreciating both financial value and intrinsic value of SMEs, IBK is committed to actively promoting SME's entrepreneurial pursuit for growth.
Author
KIM JUNHWAN
School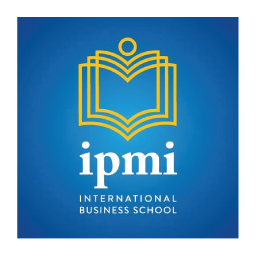 IPMI International Business School
Professor

Amelia Naim Indrajaya
Innovation
The Scale-up platform is focused on helping SMEs in the early stage of corporate lifecycle to survive beyond the death valley curve. With IBK's unique, innovative startup support system that benchmarked Silicon Valley Bank, it connects a variety of stakeholders of SMEs who can support their stabilization. IBK will serve multiple roles as a lender, a consultant, a mentor, and an investor staying close to them on-site, and encourage startups to realize their full potential by strengthening ties with excellent accelerators. Also, technology financing support system will be enhanced to increase the survival rate of promising tech-driven businesses. We will provide the nation's best technology financing support system and increase support for R&D and commercialization by utilizing government policy funds to help tech startups become firmly rooted in the industry.
The Level-up platform aims to support SMEs' full-fledged growth. IBK supports SMEs' overseas expansion and recruitment of talents to elevate their competitiveness. To this end, IBK simultaneously expand into those regions helping resolve local issues. Existing trade support such as global client matching program and online transaction platform will be upgraded as well. As for recruitment of indispensable talents who are also struggling between workplace and family priorities, the bank will support not only welfare infrastructure such as workplace nursery but also financial and non-financial services for welfare improvement.
The Cycle-up platform aids SMEs' with their exit process from the market by supporting M&A and investing in Exit PEF. IBK will prevent perishment of competent SMEs, which are a nation's assets, by satisfying diverse exit needs that can arise at each phase of growth, such as withdrawal of initial investment, M&A, and liquidation. To facilitate SME M&A, IBK will provide not only an integrated M&A consulting program but also a pool of promising companies for sale in the market. Moreover, the bank intends to directly acquire promising SMEs by capitalizing on the Exit PEF if necessary, thereby promoting market-friendly business restructuring.
Inspiration
In a stage of sluggish global economy, nurturing creative and innovative SMEs is indispensable. SMEs are valuable because their employment, production, and added-value creation activities help boost competitiveness in the industries and serve as a pillar of the national economy. However, the Korean economic structure poses serious problems to SMEs as large enterprises monopolize economic benefits by diversifying businesses. For example, they expand the number of subsidiaries and advance into businesses where SMEs have already gained foothold. Due to unequal distribution of talented workers, SMEs usually hire low-wage, temporary workers and suffer a shortage of technical professionals. On top of that, relatively fewer export items and sluggish investments in midto long-term growth of SMEs aggravate existing polarization between SMEs and large corporations.
Overall impact
1. Build a sustainable job creation system
Cultivate startups based on the Scale-up financial platform
Enhance corporate competitiveness based on the Level-up financial platform
Prevent corporate liquidation based on the Cycle-up financial platform
2. Improve economic vitality by creating a startup ecosystem
Supply diverse funds to offer fair opportunities for startups
Increase success rate of startups by expanding direct cultivation programs
3. Lead innovation-driven growth by expanding SME support
Boost economic vitality by continuously expanding funding for SMEs
Provide SMEs with free business consultation services for growth
Business benefit
In cooperation with large corporations, mid-sized businesses, public institutions and local governments, IBK raises funds for shared growth with SMEs. The funds are provided to qualified SMEs at the right time, thus contributing to solving their financial difficulties. IBK also help SMEs in their early stage and high-growth stage to stabilize business operation by lowering interest rates according to each growth stage. In regards to job-creating SMEs, more financial support is offered to live up to the government's job creation campaign. These activities create synergy and high efficiency in promoting cooperative business for shared growth. In 2017, a total of 8,364 SMEs received financial support worth about KRW 4.6 trillion and enjoyed the benefits of an interest cut of 2.63% maximum.
Social and environmental benefit
Direction of Supporting Environmentally-friendly Management
IBK provides SMEs with consulting services on safety and disaster prevention to help them build a safe working environment. The Green Supply Chain Management Consulting service aims to support SMEs' environmentally-friendly management in collaboration with large companies. IBK also engage in consulting SMEs about developing environmentally-friendly management tasks and obtaining officially recognized certifications.
Interview
Kim Sung-tae, Senior Executive Vice President
Keep this story going! Share below!
IBK Co-up Financing
Seoul, the Seoul Special City, KR
Business Website: https://www.ibk.co.kr/
Year Founded: 1961
Number of Employees: 10000+
Since the foundation, IBK has pursued 'customer happiness' as the ultimate goal and worked to be the true financial partner for the customers' success. Aside from the launch of "IBK Co-up Financing" comprising of three stages of Scale-up, Level-up, and Cycle-up financing. IBK is expanding the fundamental value of finance by working jointly with 8 subsidiaries, including IBK Capital, IBK Securities and IBK Insurance, which also helps to enhance non-interest income. Going forward, IBK will continue to stay committed to the customers as financial partner by proactively responding to the new economic conditions brought about by the 4th Industrial Revolution, utilizing SME financing know-how accumulated for over 50 years of their history.