Security Innovation
Banorte
Overview
This innovation brought people to a safer payment method while also decreasing the use of physical cash and the cloning dilemmas credit cards have had. This innovation helped by doing that and allowed progress in companies that wanted to enhance their technologies. This innovation has created user confidence since it assures the secrecy of personal information while changing the codes every time the card is used.
Authors
Rafael Valencia
Adrian Villanueva
Patricio Villarreal
School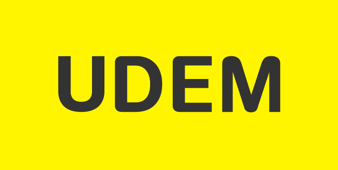 Universidad de Monterrey
Professor

Consuelo Garcia-de-la-torre
Innovation
This innovation originated in France during the '90s, quickly making its way through Europe, arriving in Mexico in 2015. During that year, Banorte began implementing its strategy of expanding this technology throughout the country.
There was a change in the credit card technology that consisted of a chip that had control over the purchases, made them faster, and added security as magnetic cards were becoming obsolete.
This is a technology that primarily helps by making people less afraid and more confident when realizing payments. The banking industry used to be worried about the cloning dilemmas that the magnetic band carried, so they decided to use this new technology.
Inspiration
The innovation was inspired by plenty of reasons; one of them was that the magnetic strip on credit and debit cards was already obsolete, and it was too easy to clone.
The magnetic band that was used in commercial transactions provided the data of the user to a bank terminal so the user could be identified. This data wasn't dynamic but unique for every transaction, so not having this card information could become a vulnerability within the system and its security.
The magnetic band utilized technology adopted during the 70s, which stored owner data (number, expiration date, and the issuing entity). The data is transferred to specific devices like the magnetic band readers or payment points; it also asks for a PIN to be sure of the owner's identity.
Against this weakness of the magnetic band, the new cards with chips arrived from Europe. The cards of this type possess an encrypted and sophisticated microchip to ensure safety.
Another reason and the most important one was to avoid card cloning and bank fraud. With this change, the use of promissory notes was eradicated.
Today 100% of Mexican credit and debit cards use chip and nip and all points of sale - ATMs, restaurants, cinemas, etc.
Overall impact
Provide security and Increase user confidence in technology, improve service for users, and radically improve the experience in addition to reducing cloning and bank fraud.
It was an achievement for the country since it involved us in this technological change.
It is hoped that this innovation will not stop there and could be reflected in making cash obsolete, which will be good for the environment since it will significantly reduce the use of paper while also improving technology.
Business benefit
By making the change to chips and nips, these good things have happened...
Benefits in service, in the reduction of fraud and security in general, and increasing customers not only in Banorte but also in all banks of Mexico.
It innovated business because it practically made a lot of equipment obsolete and made things much easier now that signatures are slowly achieving a more digital nature.
Social and environmental benefit
The innovation benefits the environment by eradicating promissory notes and in the future with the eradication of cash.
This technology improved with the era of apps, and now you can actually control all your transactions with your phone.
This innovation benefits society by making things not only easier but more secure so people can start fully trusting this method of payment without the fear of someone cloning their card, not to mention that it's also a step in the right direction towards a world that doesn't use physical cash.
Interview
Rafael Valencia Gonzalez, Director of Fraud Prevention
Keep this story going! Share below!
Banorte
Monterrey, Nuevo León, MX
Business Website: https://banorte.com
Year Founded: 1899
Number of Employees: 10000+
Banorte is a Mexican financial and banking institution located in Monterrey, Nuevo Leon. It is one of the most solid and representative institutions in the country and one of the largest managed by Mexicans.
Financial Group Banorte operates its commercial bank under the Banorte and Ixe brands, which offer savings accounts, credit cards, loans, commercial mortgages, and automobile loans.