Second Breath as a Lifestyle
Charity chop ("Vtoroye dyhanie")
Overview
This innovation is about processing clothes at any stage of their life, which contributes to the reduction of negative impacts on the environment, as well as to the promotion of the slow fashion movement. In partnership with the foundation "Vtoroye dyhanie" Charity Shop collects, sorts, redistributes, and recycles unnecessary clothing. This business innovation contributes to achieving the UN Sustainable Development Goals #12 "Responsible Consumption & Production", #8 "Decent work and economic growth", #9 "Industries, innovation, and infrastructure" and #17 "Partnerships".

Authors
Elizaveta Grechanaya
Andrey Balyko
Olga Myasoedova
Anastasia Zatsepina
Irina Pshennikova
School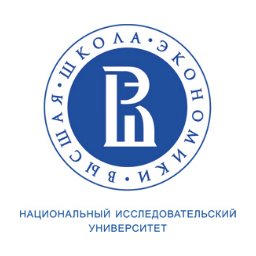 National Research University Higher School of Economics
Professor
Ekaterina Ivanova
Innovation
Charity shop sells second-hand clothes and accessories. It gets things from different parts of Russia through its own shops and collection points. Those who cannot hand things over themselves have an opportunity to order a courier who will pick them up and take them to the shop. Moreover, sometimes there are parcels from people living in other cities, where the store is not physically represented. Collected clothes are carefully sorted - old things go for recycling, good things go to those in need, and the best things go for sale. Profit from sales goes to employee salaries, rent aids, and providing collection infrastructure (warehouses, transportation, couriers).
Unlike British and American charity stores, which are often affiliated with one particular foundation or corporation, Charity shop is a separate commercial entity as Anna, director of Charity shop in Moscow, explained: "In our case, neither one nor the other could not be produced in pure form, so we work with several foundations". Collaboration is not limited to working with charitable organizations, businesses often become their partners, especially ones that already follow the principles of corporate social responsibility and promote their own eco-initiatives.
Charity shop continues to work on the creation of its own products from recycled clothes and textiles. Recently it launched covers for laptops made of recycled fiber - a product that is not only environmentally friendly but also pleasant to touch and comfortable. There is also a project to process clothes into pens, but so far in small quantities, because the process has not yet been fully established.
Inspiration
The main goal of Charity shop is to change this world. As Varvara Khrustaleva, deputy director of Charity shop told us: "The most important thing I like here is that I know that the money we earn does not go to buy a new car for our director, but spent on really cool projects - on social projects, which help people. In my time I came here because of this".
When Anna, one of the project leaders, studied in Cyprus and Lithuania, she visited several European stores with similar operating principles. On her return to Moscow, while looking for a job, she met with Daria Alekseeva, the current CEO of Charity shop. She needed someone to support the idea of creating a store where high-quality and fashionable second-hand clothes will be sold, and help opening it. The project was about social entrepreneurship, there was no such term in Russia at that time. Together Daria and Anna have started from scratch and proved that small business has a right to exist.
Two years ago Charity shop was moving away from this name because when the store was opened the idea was that people, especially foreigners, would search for it as a keyword. Now the store works together with its foundation under the general name "Vtoroye dyhanie" (Second breath), which sounds more inspiring and better reflects the main goal. Besides, it helps not to mislead people, because usually in Russia everything related to charity is considered shameful and deceitful.
"Vtoroye dyhanie" links the values of both organizations, in particular, to give the second breath not only to things but also to people. Quite often people, tired of their previous work, burned out, and wanted to do something meaningful, work in the shop. Anna shared an example of such an employee: "A person who has worked all his life in a large environmental company, wrote serious texts on the topic of environmental friendliness, just came to a start-up called Charity shop. He did not tell why he came to a place where, as you understand, there is always too much work, too little money, but he said that "I was just tired of the fact that I write huge texts, and at the same time, no one reads them, nothing is happening".
Overall impact
Charity shop ("Vtoroye dyhanie") should be seen as an example of a product life extension business model: "We collect clothes that people do not need, give them the opportunity to get rid of what they have, from what they do not wear. In return, we promise them that we will definitely take care of this thing, and it will not end up in a landfill and will not decompose there for millions of years, polluting the environment", said Anna. It operates as an ecosystem, which realizes a full cycle of clothes - collecting, sorting, recycling, and reusing. It has its own containers around the city. Many of its corporate partners hold promotions in their offices, warehouses, vehicles, etc.
In the pandemic, Charity shop launched online sales channels, such as Avito and this is just the beginning of the development of an online store: "We simply do not have our own online store yet, we are working on it. Since we have a specific range of products, it is quite difficult", told us Varvara, describing the current challenges. In the near future, the business plan also includes the development of the whole second-hand store's sector, not only an expansion of it. Innovation is scalable and the store team is ready to help with the spread of such social entrepreneurship model, especially in those regions of Russia where it does not yet exist.
The diversity of Charity shop activities and its work with completely different categories of customers, in the long term, will lead to a change in the mindset of many people in such a way that they will not chase fast fashion, but realize their role in the process of their creation (they are the ones who give clothes to the store) and move to a model of reasonable consumption.
Business benefit
"In fact, this is a very cool project and I like that you can really develop here. In general, you can do something new, there are no special boundaries. You can really embody all your strange fantasies and develop", - Varvara told. The main business value is the principle of individuality, which manifests itself in everything - from store employees who do not wear uniforms and have a completely different appearance to products and target audience to them - here, everyone can find what they like.
For six years, the business has been growing: in 2014, instead of a cash register, there was a three-litter jar with money, and now there is an accounting software in the stores. At first, only two employees and their friends were involved in the project, supporting the idea that things should not be thrown away, but can be used in different ways. Now the team is growing: "There are about a hundred people in Moscow and the regions who are engaged in one common cause - trying to change the world. Moreover, everyone has their own direction or their own tasks, for which they are responsible ", - said Anna. Due to active work in 2018, the team raised over 6 million roubles in just one year. Part of this money was invested in covers and eco-pens production, and the other part (20%) came to the "Vtoroye dyhanie" foundation for recycling activities and social projects.
Charity shop cooperated with various foundations and recycling enterprises, carried out social and environmental campaigns with such global and local brands as Levi`s, GAP, Henderson, Uber, Uniqlo, EcoLine, etc., began collecting clothes not only in Moscow but also in other regions of Russia. "Our advantage is that we are quite autonomous. But in order to take new heights, we use partners, grants, etc. For example, we still have a report in stores where it says - during the year we collected 120 tons of clothes, and the 2019/2020 reports say that we collect about 72 tons per month, which is a huge difference between what was and what became. This accelerates our development and the scale of the business" - claimed Anna.

Social and environmental benefit
Charity shop promotes the model of reasonable consumption. The main value of the store is that they have decided not to produce new things, polluting our planet. The founders of the brand concluded that they can resell quality items that are no longer necessary to their owners, and the foundation's team also deals with the recycling of those things that cannot be sold again.
Charity shop provides an opportunity to purchase quality and branded items at lower prices: "A woman who received a disability pension wants to please herself with a new dress, and she comes to us to buy. On the other hand, we have people who know that they can buy some cool things from old collections". It sells the uniqueness, while the clients are very different, they all are loyal to the concept of "second hand".
The store enables people from any social stratum to find a job and start a new life - give them a second breath: "In our warehouse, there are special people whom we hire from all walks of life. That is, it can be simply a woman that already has everything and she is just interested in clothes or ecology or recycling. Or it can be socially unprotected segments of the population, there may be loaders who were previously either homeless, or lay in an isolation ward, or something else". Also, another important social direction in the collaboration with the foundation is the creation of educational programs - people can come to the lectures and learn how to build such a socially responsible business from scratch, taking into account the mistakes and knowledge of Charity shop.
Interviews
Anna Tsigelnitskaya, Director of "Vtoroye dyhanie" (Charity Shop)
Varvara Khrustaleva, Deputy Director of "Vtoroye dyhanie" (Charity Shop)
Keep this story going! Share below!
Charity chop ("Vtoroye dyhanie")
Moscow, Moscow, RU
Business Website: https://shop.vtoroe.ru/
Year Founded: 2014
Number of Employees: 51 to 200
Charity shop ("Vtoroye dyhanie") is a chain of charity stores. The first store was opened in Moscow in 2014, now it operates across Russia in Kazan, Kostroma, Rostov, and Yaroslavl. In 2017, it was the most recognizable social start-up of the year, according to the SAP UP, a competition that brings together the most innovative projects and daring ideas that are changing the world for the better. The motto of "Vtoroye dyhanie" is "We know exactly what to do with clothes at any stage of their life".