Saving the Planet One Bowl at a Time
Playa Bowls
Overview
From a small cart on the beach to a successful company with multiple locations, Playa Bowls has brought healthy foods and smiles to people's faces. By using refurbished and recyclable materials to decorate their stores, they create a comfortable and relaxed environment for their customers. Playa Bowls is innovative due to it being eco-friendly, supportive of local communities as well as the impoverished, and in its provision of healthy dietary options to its customers.
Authors
Sofia Zoubra
Loraine Guzman
Shahzaib Riaz
School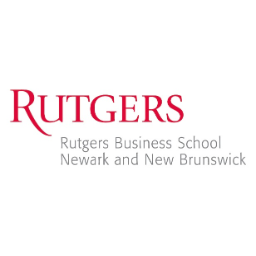 Rutgers Business School
Professor
Joseph Markert
Innovation
Playa Bowls, originally based in Belmar, NJ, has multiple stores located mainly on the East Coast. Playa Bowls specializes in açaí, pitaya, coconut bowls, smoothies, and even offers coffee. The company "use[s] predominantly plant-based ingredients that are stacked with the nourishment you need and the flavors you crave" (Playa Blows website). Former Rutgers alumni, founder, and CEO of Playa Bowls, Rob Giuliani, says the business "gets their fruit from Nicaragua and Brazil as well as his açaí from these local, sustainable farms." These countries are then able to use the profit to help their economic growth. This innovation shows how the business provides fresh products while contributing to the economic development of countries in need.
Through the yearly beach cleanup it hosts, Playa Bowls reinforces its eco-friendly status by contributing to the environment and society. They are also willing to spend more money on their products in order to ensure they are sustainable. With their constant need for supplies such as straws, spoons, and bowls, Playa Bowls has made helping the environment through the use of eco-friendly materials a staple of their business. And not only are their products eco-friendly, but the store itself is designed and decorated with reusable and refurbished décor. Having traveled the world and been inspired by the ways of other cultures, Giuliani wanted to integrate the ways and styles of these cultures into his store. Lastly, Playa Bowls' açaí related combinations not only taste great but also encourage their customers to live healthy lifestyles, which has positive implications on society.
Inspiration
Playa Bowls' drive and determination to have a positive impact on the community starts with their CEO, Rob Giuliani, and his entrepreneurial visions for the company. Giuliani readily admits to being inspired by different experiences and foods from his travels all over the world. Through his travels, he has observed the finest water filtration and trash disposal systems around the world, which has inspired him to keep Playa Bowls operating true to its "clean" values. These values are instilled into the company via its aim to inspire happiness one healthy treat at a time. Additionally, Giuliani cites the reason for the store's cozy ambiance as being to invoke feelings of nostalgia and remind customers of home. Along these lines, his motto to "Bring the beach to your community," is surely on its way to being fulfilled.
Giuliani is also on top of his team as he believes in operating a well-oiled machine. He also places great importance on making sure the company's actions are aligned with their mission and believes that his employees should be able to identify themselves and their values within the company. He describes the company's creative process as "Screening, Concept, Discussion with team, Execution." He explains this as being the way the company looks for new ways to engage with customers in this new climate where it is important to be vocal about critical issues.
Giuliani has said that he lives by the motto, "Don't Fail!" and has applied this motto to the operation of his company. In addition, as a family man, Giuliani has made his business community-focused and is motivated by giving back to the community. In his entrepreneurial spirit, he finds self-gratification in helping his country and the world through his business. Playa Bowls is a tasty, healthy treat that is backed by camaraderie, and its aim is to inspire happiness throughout the world.
Overall impact
Playa Bowls' innovations positively impact and benefit society, the environment, and the business itself, in many ways. They are a plant-based business that provide local work to many employees. In addition, they are advocates for recycling and use LED technology in order to contribute to helping the planet. In our interview with the Co-Founder and CEO of Playa Bowls, Rob Giuliani, he stated that the overall impact and goal of the business is to benefit society and the environment. Playa Bowls is not so much focused on competing in the market, but more on helping the environment, and one example of this is in their use of plant-based materials. Playa Bowls stores use "ECO bowls, spoons, lids and straws in all locations to minimize environmental footprint" (Playa Bowls website). Giuliani states that instead of being rivals with the competition, he's happy that these other companies are looking to Playa Bowls as motivation and implementing plant-based materials into their business offerings and contributing to helping the environment.
As for the short and long-term effects of this innovation, they can be summarized by what the business has done for others. Giuliani says that as a business owner he likes to "try anything and everything to contribute to any sort of cause". The effect this mentality has had is putting smiles on people's faces, helping people get their lives back on track, and having a positive influence on society. An example of this which Giuliani shared in his interview was Playa Bowls' recent donation to a drug and alcohol recovery center. This donation went towards helping people with their recovery and, as a result, had a net positive impact on society.
Business benefit
Many innovations established by Playa Bowls have benefited the overall business. For example, deciding to implement plant-based materials in the business both benefited the environment as well as the business. This is because many people will decide to go to Playa Bowls, as opposed to other businesses with açai bowls, because of their use of environmentally friendly materials. Another aspect which drives customers to Playa Bowls is that they are advocates for recycling and partner with local refuse companies on unique recycling solutions. Another contributing factor that benefits the business is their decision to provide jobs to local workers. Hiring locally will give residents job opportunities as well as promote the business among residents in the community. Lastly, their use of LED lights impacts the planet because it is a more environmentally friendly option and also impacts their business because it is cheaper than other lightbulb alternatives. An article by toughnickle.com concluded that "the total cost of getting 1,000 hours of lighting with LED technology is: 83% cheaper than incandescent lighting and 32% cheaper than fluorescent lighting."
Social and environmental benefit
Playa Bowls prides themselves on being transparent about their materials and putting their customers first. This organization goes above and beyond to promote environmental sustainability and healthy living, and they accomplish this through using recyclable and reclaimed items. One of their many innovations is the "green spoon", which not only symbolizes good health but is also made of a biodegradable plant-based material. Investing in biodegradable resources reduces the amount of waste that is produced, reduces carbon emissions during manufacturing, and when used to consume food, eliminates the toxic residue that can be left behind, something which is vital for a business like this in the food industry. This epitomizes the concern Playa Bowls has for the environment as it shows that they are willing to sacrifice the 78% they could have saved on inventory if they had used a cheaper, non-biodegradable alternative. As Rob Giuliani, the CEO of Playa Bowls, stated in our interview, "It gives other businesses that are in my area motivation to say that we should be doing the same thing." This demonstrates the societal impact that Playa Bowls has on their community as they inspire others to follow in their footsteps, promote taking care of the environment, and positively affect the planet.
Playa Bowls uses the resources they attain from their innovations to contribute to different organizations in their communities. For example, they've donated a large sum of money to a local organization called RAFTS. This is a non-profit organization that provides resources to individuals impacted by substance use. In addition to this, they have a Helping Heroes Initiative through which they've donated açaí bowls to first responders and medical workers during the COVID-19 pandemic. Their concern for people and the environment is evident and demonstrates that this is a company which will do whatever it can to make the world a better place.
Interview
Rob Giuliani, Founder and CEO
Keep this story going! Share below!
Playa Bowls
Belmar, New Jersey, US
Business Website: https://playabowls.com
Year Founded: 2014
Number of Employees: 1001 to 5000
Playa Bowls is all about providing healthy, nutritional meals based around fruits and vegetables. They also focus on being an eco-friendly and sustainable company. Playa Bowls aims to create smiling customers and help their customers live happy and healthy lifestyles.