Saving the Forest One Carpet at a Time
Bigelow Flooring
Overview
Bigelow Flooring saw a need to reduce the amount of carpet wasted when being removed from customers' homes. The company is promoting resource efficiency and is providing access to green products that will help to improve the quality of the environment. The implementation is helping to reduce environmental impact through material wastage and landfill contributions. Bigelow Flooring is working towards ensuring its suppliers are offering more sustainable products and improving on all areas of its supply chain.
Authors
Kaley Pilon
Jeremy Kapelanski
Tanner Rankine
Kenzie Garton
Mustafa Muzaffar
School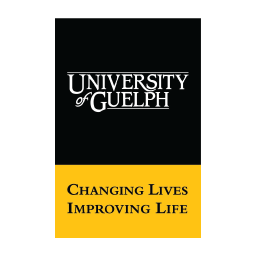 University of Guelph
Professor

Ruben Burga
Innovation
Bigelow Flooring Inc. is one of the few companies that offers carpet waste recycling to its clients, which is an additional reason for clients to do business with the company. The company is achieving the twelfth Sustainable Development Goals (SDG), responsible consumption, and production. It is expanding its waste management system by partnering with external manufacturers that have agreed that, once Bigelow has removed the hardwood or carpet, the manufacturer will reuse the materials to generate a new product. Through this process, Bigelow will be reducing its waste amount of material and offering the installation of reused flooring.
The company is directly reducing the amount of material that it disposes of, relating to the responsible consumption and production goal by focusing on resource efficiency. Offering the purchase of green products to consumers is improving the quality of the environment. The 'waste carpet recycling' program provided by Bigelow Flooring Inc. involves taking out old carpet flooring and reusing said material in the production of new flooring. The program provides manufacturers with the ability to repurpose the products.
Inspiration
The inspiration for the innovation for Bigelow Flooring came from understanding the demands and interests of the demographic that surrounds the company's geographic location. It found that consumers in and around the Guelph area are more conscious of the products and decisions they make. Guelph has had a 'Green' party in office for numerous recurring years of parliament. With the consumers' interests and the parliament of Guelph being green, Bigelow Flooring Inc. thought it would be fitting to offer a service that reduced its total wastage amount. In Guelph, numerous independent shops are working towards providing a positive impact on the environment and communication. Bigelow aligns themselves with these values as they understand the importance of healthy and sustainable living, and understand the value customers place before anything else.
The other inspiration for the innovation came from an entrepreneur that was based in California. This individual identified that there was a small, niche market for reused carpet. The reasoning behind the idea is because there is a levy (tax) that is set in California. These consumers have to pay for the products to be disposed of that are environmentally unsafe. Bigelow Flooring began to start its carpet recycling service, gaining a significant amount of customer attraction. Consumers showed interest in recycled or green products, inspiring the company to research more into suppliers and manufacturers. Expanding in the products they offer for sale to its consumers that are identified as green, pairing with the carpet recycling waste management, the company has found an increase in its sales.
Overall impact
When a company can integrate sustainable practices while conducting their business, they can become leaders in their society and inspire other small to medium enterprises to do the same. Numerous Google reviews demonstrate that Bigelow clients are delighted with their services. One review in particular states, "[John Doe]...has been more than satisfied both times...I would recommend Bigelow Flooring to anyone looking for first-rate products and services." During the interview that was conducted, Zack Ditner, operations manager, claims that he does not believe that there is any buyer's remorse and this is supported by the customer review provided.
One specific short term impact of this innovation that deals with the financial aspect is that Bigelow Flooring was able to cut their waste costs in half. Zack mentioned that waste removal costs were very high and that the green aspect was a bi-product of reducing those costs. Bigelow attempts to divert from the landfill stream, and by bringing in more recycled products, they can satisfy consumer demand as well as reduce waste costs.
There are various long term effects of this process, but the one that stood out most to us was the carbon footprint reduction. Individuals are finding it more difficult to incorporate more sustainable practices into their way of life, and we believe that Bigelow Flooring inc. is introducing an idea that can pique interest in a lot of consumers. Zack stated that even if they can gain at least one useful life out of the previous flooring, then that is a win for them. At this point, with innovation such as this, it can seem like such a small measure that it does not even feel worth it, but in the long run, it will matter, mainly if green flooring receives the advertising that it deserves.
Business benefit
Bigelow Flooring Inc. has found that the 'waste carpet recycling' is benefiting the company in a multitude of ways. They have experienced a large amount of savings on their costs. The financial statements have illustrated a decrease in its costs from a reduction of its production costs by half. Being one of the first few businesses in this industry brings a competitive advantage as the brand distinctively separates itself from other competitors. Alongside this tactic, Bigelow flooring has been able to build a better name for themselves through the eyes of their customers, who align themselves with the company's mission of helping the environment.
With a greener and more sustainable operation, the public has taken note, as customer satisfaction has followed suit to a growing production. During a consultation, the employees have received extensive training to educate consumers on products for sale that are sustainable. Clients are spreading the company name by word of mouth, attracting new clients, and growing the companies target market. Receiving written letters from customers about how much they love their business is just one way Bigelow knows they are truly making a difference.
Social and environmental benefit
Bigelow's 'waste carpet recycling' innovation has decreased the company's carbon footprint and has lowered its contributions to deforestation. The company is finding consumers are becoming more aware of the sources of materials and the impact it could be having on the environment. Primarily, Bigelow Flooring is seeing that residents that are more centralized in Guelph are showing interest in green and sustainable products. However, attention is slowly growing outside of this area for products and services. Partnering with manufacturers to ensure that the products the company has removed from clients' homes are reused to its full potential aligns with the SDG and the customers' interests.
Bigelow Flooring Inc. is holding itself accountable for its actions and the results from its services. Zack said in the interview that the company is helping to solve a problem, waste accumulation, by its activities. Informing its clients of sustainable products has lead to conversations around sustainable products and its environmental impact, specifically the company's efforts through its operations and products. Offering a niche product and service, Bigelow ensures that it is selling flooring that is of high quality and environmentally friendly. Providing clients with insights on the production of the products to ensure that the quality and materials align with the companies goals and customers interests
Interview
Zack Ditner, Operations Manager
Keep this story going! Share below!
Bigelow Flooring Inc. provides a professional service for the installation of commercial and residential flooring. The company aids customers from the consultation and selection of the flooring to the installation. Bigelow's values and beliefs are that family is essential, and time spent together should be in a comfortable environment.