Save the Forest With a Cup of Coffee
Our Gorongosa
Overview
Our Gorongosa is a perfect example of the concept that has been lost in translation by many private companies trying to make a change: it will never be "too much." This company has tackled providing quality education to girls in Gorongosa National Park, removing thousands of tons of carbon dioxide by restoring the rainforest, and supporting conservation activities that protect the forest's wildlife.
Authors
Michelle Santos Monterroso
Mary Cubero Navarro
School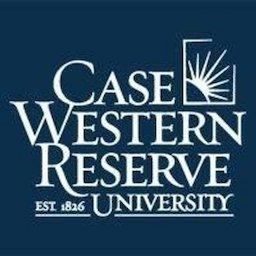 Case Western Reserve University - Weatherhead School of Management
Professors

Chris Laszlo

Gabriela Cuconato
Innovation
Our Gorongosa is a private company that supports the non-profit organization known as the Gorongosa Project. The Gorongosa Project uses the funds towards their human development and conservation activities in the national park. The company pays the 600 local farmers they utilize for their product based on the New York City index for coffee prices to ensure a sustainable livelihood. Most of the area lives below the poverty line. By creating jobs and utilizing the regenerative farming practices, Our Gorongosa creates an upwards positive impact on the community and the local economy.
With the company directly funding the Gorongosa Trust that supports the Gorongosa Project, the company is supporting numerous sustainable development goals. Some of which include supporting quality and equal education for all girls in the local community, rainforest reforestation through the planting of trees which effectively reduces global warming, sustainability through regenerative business practices, and preserving diverse forms of life on land through protection of wildlife in the forest.
Inspiration
When talking with Emily Kiloh, Director of Brand Communications, she described the inspiration for the innovation perfectly: Our Gorongosa is built "out of a desire to create a world where people and the planet thrive together." The company's version of putting this inspiration into action was by "giving back 100% of profits to initiatives in Gorongosa National Park." In doing so, they guarantee that all of their work is positively impacting the Gorongosa community and the planet. She further explained, "What started as a seed of an idea bloomed into a full fledged business over time. There were many people involved with making this happen - from the farmers on the ground, to our early team members in North America."
Overall impact
The company supports educational programs for girls in Gorongosa National Park by providing new schools and resources that support a higher quality of education, sponsoring after-school programs that encourage girls to continue their studies, and funding boarding school scholarships that enable girls to finish high school. In Gorongosa, it is not common for a girl to continue to secondary school because their parents cannot afford it or they are being forced to marry.
Our Gorongosa supports rainforest reforestation by reviving the Gorongosa National Park. The company has restored over 17,000 acres of rainforest and produced enough oxygen for 1.75 million people. The company's goal is to plant one million trees by the year 2035. It also protects the park's wildlife by funding GPS collars that allow researchers to track animals in real time, supporting beehive fences that promote a healthy co-existence between humans and elephants, and helping compensate the park rangers that patrol the forest to protect the wildlife. Since 2005, the forest's wildlife has grown by 50%. One of the company goals is to have over 250,000 large mammals thriving in Gorongosa by 2035.
Business benefit
Emily Kiloh states that they are "proud to be the first ever specialty coffee exported from Mozambique." She also expressed that the company is on the front line of "coffee coined regenerative trade." This concept of regeneration in business is acknowledging one's impact as a company functioning in a straight line and instead moving in a cyclical direction to function sustainably. Kiloh continues to expand upon the concept by saying "regenerative trade goes much deeper in terms of the impact it can have on all aspects of coffee production, especially with regards to protecting the environment, increasing income for the local farmers, and funding community initiatives."
Social and environmental benefit
Our Gorongosa has accomplished the aforementioned innovations through utilizing local farmers and the Gorongosa community to plant native trees that shade the coffee plants. Thus, creating jobs for the farmers to earn money and buy clothes for their children to attend school. Emily Kiloh describes their societal and environmental impact as such, "Our business model impacts society in many ways - for example, by creating well paying jobs and supporting girls in earning an education. In terms of the environment, we are a registered B Corp and keep sustainability top of mind in all aspects of our business."
Interview
Emily Kiloh, Director of Brand Communications
Keep this story going! Share below!
Our Gorongosa is known as "Coffee With an Impact." They believe that people and the planet can thrive together. Every cup of Gorongosa Coffee helps rainforest reforestation, wildlife conservation and supports educational programs for girls in Gorongosa National Park. This private company sells coffee grown in Gorongosa National Park, Mozambique by local farmers. The specialty coffee is blended with other sustainably-sourced Arabica beans and shipped all over the world. 100% of the profits go to the Gorongosa Trust, which directly funds Gorongosa National Park's human development and conservation activities. Every bag of coffee sold contributes to supporting people, wildlife, and the planet.