Same Potato, New Package
Earth Fresh Foods
Overview
Earth Fresh offers a light-blocking, recyclable package for potatoes. This innovation extends the potatoes' shelf-life by almost 3 weeks, resulting in decreased food waste .
Authors
Hannah Ruuth
hannah hogarth
Colin Mullaly
Lyndon LeMoire
Carter McIntyre
Ben Kroeplin
School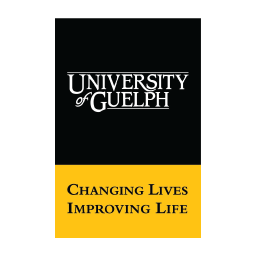 University of Guelph
Professor

Ruben Burga
Innovation
Earth Fresh is an industry leader for their continuing innovation and creativity in an effort to further develop the company's manufacturing cycle. The entity's workforce is focused on a common objective - adhering to the best standards of fresh produce, which is a critical way of life. Earth Fresh's primary innovation is the creation of light-blocking technology for their packaging. The two variants of materials include either a metalized or black ink for their packaging products. In-house testing revealed astounding results of their packaging technology in its ability to prevent exposure of food products to light. The shelf-life of potatoes expanded from an average of 1-2 days to 3 weeks which kept the potatoes fresher for a longer duration of time. This leads to a cost-effective option for consumers due to the improved longevity and quality of the product compared to industry standards. Earth Fresh's initiative is a preventative measure to improve waste management; their impact is in direct compliance with their purpose.
Earth Fresh replicates the ideal business model for a successful organization by implementing Handy's philosophy. The organization implements sustainability practices into their day-to-day operations to ensure the next generations inherits our world in a better condition than what we have today. Earth Fresh addresses their disadvantaged stakeholders through their involvement in non-profit organizations that promote family, health and wellness in the communities.
Inspiration
Earth Fresh aspires to be a leader in industry by continuously inventing creative innovations with the goal of reducing the company's carbon footprint by ~50%. They do this through their product innovations, such as light-blocking packaging, which they developed after recognizing the food waste within the potato market. The company was able to identify the leading variable impacting potato shelf-life as exposure to fluorescent lighting. Potatoes need to be protected from light, otherwise they will begin to decay within days. When potatoes decay, they turn green and emit a poisonous chemical called solanine. Not only is this chemical dangerous to humans when ingested, but it impacts consumer purchasing behavior, resulting in fewer potato purchases. The innovation was inspired by Dempster's introduction of tin packaging for bread to prolong its shelf-life. Earth Fresh contacted Tempo Plastics, the company who worked to develop Dempster's packaging, to collaborate on the light-blocking technology. Earth Fresh remains passionate about reducing waste in the production process, moving towards plastic free packaging. This is exemplified through their new initiative which involves University of Guelph students analyzing the best decomposable packaging for their future manufacturing plan. The study involves sampling all the bags in their production line to determine the most effective materials for an ideal packaging product. Overall, Earth Fresh is a company rooted in sustainability and is always looking for ways they can reduce their carbon footprint and increase their impact on society.
Overall impact
The overall impact of the sunlight-blocking bags created and implemented by Earth Fresh not only brings massive benefits to society, but also can allow businesses to increase profitability. One of the largest benefits to society, as stated by Jessica Hughes, is how these bags can significantly reduce food waste. Normally, potatoes have a shelf life of 1-2 days, but with this innovation, this time is expanded to 3 weeks resulting in less food waste. This also limits the chances of eating potatoes that have expired. As Hughes stated , when potatoes expire, they turn green and create an abundance of solanine. Too much solanine not only ruins the taste of the potato, but also makes it harmful to consume.
Red potatoes that have expired are harder to identify as the skin can conceal the green texture. By implementing this new technology, the chances of potatoes containing high levels of solanine are extremely reduced as the shelf-life has increased. Businesses that can provide potatoes that last longer and have significantly reduced risk of tasting bad and being harmful to consume, will gain more customers and improve overall profitability. Food markets are extremely competitive and implementing new technologies such as light-resistant bags can reduce food waste, increase profits, and reduce the risk of humans ingesting harmful chemicals. These facts justify the startup costs of creating such innovations.
Business benefit
Earth Fresh's commitment to corporate social responsibility has aided business development. According to Jessica Hughes, "[the light-blocking technology] has saved us a lot of turnover in our inventory." The lower turnover rate in potatoes has reduced the food waste and associated transportation costs. This is reflective of a higher retention rate for the potato crops yield, mitigating costs related to food waste.
In addition, the light blocking technology that Earth Fresh has developed has created a relationship with their consumers that is based on mutual trust and benefit. Hughes explained to us that, "although you may not get [as many] repeat sales, [we] think that if [a customer] has a slightly green potatoes that they might not go back to any potatoes because they think they taste bad". As a result, consumer relationships last longer and have resulted in more devoted customers to the Earth Fresh brand. Hughes continued, that because some potatoes, "do not show signs of turning green until you bite into them" that the light blocking bags lead to a better consumer experience though a better tasting potato. All these factors have helped Earth Fresh create a loyal consumer base which is an invaluable asset to the company, all because they decided to be socially responsible with their production.
Social and environmental benefit
The innovation of the light blocking packaging has impacted both society as well as the environment. The idea of the light-blocking packaging was created to ensure the shelf-life of potatoes would increase. After 12 hours of being on the shelf in the store, the harsh fluorescent lights start to turn potatoes green. In order to keep the potatoes fresher for longer, the light-blocking technology does not allow any of the light from the store to get in. This innovation has reduced food and food packaging waste. The bags are recyclable and easy for the consumer to identity. This new technology has been implemented by other potato farmers as well. This has created a whole new way to package products. Earth Fresh is aiming to reduce their carbon footprint by 50% after implementing this innovation. By doing so, this will benefit society as a whole. By taking on new innovations that help reduce their impact on the environment, they help everyone on the planet. The light-blocking technology was created to ensure that potatoes maintain their delicious taste throughout their shelf-life to make sure customers are satisfied with the product.
Interview
Jessica Hughes, Director of Innovation
Keep this story going! Share below!
Earth Fresh Foods
Burlington, Ontario, CA
Business Website: http://earthfreshfoods.com/
Year Founded: 1963
Number of Employees: 51 to 200
Earth Fresh is a Canadian business based in Burlington, Ontario specializing in potatoes, carrots and onion production. Earth Fresh provides healthy, fresh foods to people across North America.