Safer Food from Farm-To-Fork by Using Blockchain Technology
IBM Finland
Overview
IBM Food Trust (IFT) is a modular solution, which underlying foundation is Blockchain technology. The application digitizes transactions and data of the food supply chain and provides equal information accessibility and end-to-end visibility in a transparent manner to all participants within the network including growers, processors, shippers, retailers, regulators, and consumers, aiming towards a safer, smarter and more sustainable food supply chain ecosystem. Fundamentally, "IFT is about bringing valued information in the silos within the supply chain and raising it to the level where it can be transparently shown to different players. So, it is not about open data, it is not about publishing information to the internet, but it is about utilizing the core capabilities of Blockchain to make trusted, valued assets out of information and using it in different kinds of use cases" (Lehikoinen, 2019). IFT appears to directly address four goals of UN SDGs: Goal 3– Good Health and Well-being, Goal 12 – Responsible Consumption and Production, Goal 13 – Climate Actions, and Goal 9 – Industry, Infrastructure and Innovation.
Authors
Hanh Pham
Lauri Jauhiainen
Hannele Miettinen
Ramona Teinilä
School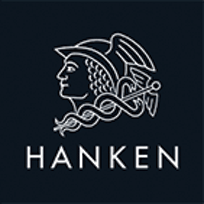 Hanken School of Economics
Professors
Martin Fougere
Anna Dziuba
Innovation
"Food Trust is a great example of innovation that positively affects the businesses, consumers, and also the climate around us" (Lehikoinen, 2019).
#Goal 3: In order to protect consumer health from outbreaks and foodborne illnesses, "the big retailers are utilizing IFT to pinpoint lots that need to be removed if there is, for example, outbreak of bacteria or if there is another reason to pull back products from the retail shops" (Lehikoinen, 2019). By quickly recalling the products, consumer's health will be protected from food contamination events
#Goal 9: "Food Supply Chain is just another supply chain" where "no one has the full picture end-to-end of the supply chain" (Lehikoinen, 2019). Thus, "there is a lot of opportunities for automation and optimization" (Lehikoinen, 2019). Fundamentally, as a distributed transactional ledger, IFT lifts the information from organizational silos and promotes automation processes for operational optimization, especially applicable to the current paper-based system with little intervention of digitalization.
#Goal 12: "The key of IFT is the transparency. IFT shows transparently to consumers where the food comes from and this means that businesses must be accountable for their production. This also gives consumers more information [and] facts to base their decisions on which product to choose from" (Lehikoinen, 2019).
#Goal 13: "Wastage is one of the biggest problems through the food production and consumption chain" (Lehikoinen, 2019). IFT helps the regulators, policymakers and environment experts to "understand what affects the CO2 and where does it actually accumulate throughout the supply chain." (Lehikoinen, 2019).
Inspiration
"Health and well-being is at the core of IFT and, actually, that was the starting point of the whole program" (Lehikoinen, 2019). Furthermore, IBM had a vision to transform a vital industry. The company saw the potential of using Blockchain in supply chain management and decided to use it to launch the Food Trust with the goal of helping make the world's food supply safer. By using the "core capabilities of Blockchain to make a trusted value asset out of information" (Lehikoinen, 2019), the IFT promotes the authenticity of products and the supply chain to a new level of transparency, security, value, and waste elimination to the industry.
Overall impact
"IFT is a good example in how [IBM] takes a technology like Blockchain, [our] industry understanding and close, intimate relationship with big clients to do something that actually transforms the whole industry" (Lehikoinen, 2019). The impact of the IBM Food Trust will be on many levels affecting the primary production of food industry, the grocery companies and the end customers.
One of the most important impacts is the increased transparency of the food supply chain which leads to better traceability of products and thus increase of trust in the supply chain and products in it. In a case of an outbreak of food transmitted disease, the use of blockchain technology enables the grocery stores to pinpoint the contaminated batch of product and remove it from the supply chain. Therefore, the contaminated products can be removed fast from the supply chain and the consumers can trust that the products on the shelves of groceries are safe to use.
To function properly, the Food Trust technology has to be in widespread use. Promisingly, the IBM Food trust has been greeted with great enthusiasm since it was commercially launched in October 2018. Such grocery and other food industry corporations as Walmart, Nestle, Unilever and Carrefour have started to utilize the technology. Walmart has even demanded its leafy greens suppliers to start using blockchain in order to prevent vast outbreaks of food transmitted diseases. As the use of Food Trust becomes more and more widespread, the traceability of food from farm-to-table becomes better and better and thus the safety of the food consumed increases.
Business benefit
IBM Food Trust, which is built on Blockchain, facilitates cooperation between networks of farmers, processors, wholesalers, distributors, manufacturers and retailers by increasing visibility and accountability throughout the food chain. Network participants benefit with a safer, more sustainable and intelligent food ecosystem. The Food Trust is the only network of its kind that unites participants through a food supply through a licensed, permanent and shared information system. (IBM 2019a)
Besides building trust between the partners, IFT also helps "business to use the data in new ways" (Lehikoinen, 2019). By optimizing distribution channels, IFT cuts costs and ensures that "the food products are as fresh as possible when the customers get them" (Lehikoinen, 2019). The digitization of transactions and data provides a more efficient way of working across the supply chain, including growers, processors, shippers, retailers, regulators, and consumers. (IBM 2019b)
By tracking the location and status of foods through digitalization standards, users can access information, provide origin and manage certificates, share single-source inspection and quality certifications and registrations. Devices that make safer food possible, will extend the shelf life of products, reduce waste, speed traceability and better access to shared information. The result is a customizable solution that can increase food safety and freshness, open up supply chain efficiency, minimize waste, and improve brand image. (IBM 2019a)
Social and environmental benefit
There are numerous benefits of the Food Trust for the society and the environment.The benefits for the society can be categorized to the improvement of food security and to the efficiency improvement of the supply chain. The benefits for the environment are clear and they are in close relation with the benefits to the society.
Societal benefits of IFT can be viewed twofold, benefits to the end-consumer as well as all players in the supply chain. With increased traceability and transparency, the improvement of food security follows, which ensures the quality of the food. Traceability provides an opportunity to reliably track down potential food fraud and foodborne illnesses since "the whole authenticity of the production chain" can be seen transparently. Simpler supply chains lead to increased food freshness, decreasing waste as well as logistics costs. All these factors would increase the supply of healthy food to the end-consumers, whilst mitigating control over potential threats.
Environmental benefits are reflected in the decrease in food waste, decrease in pesticides, and a decrease in foodborne illnesses that may spread and be harmful to the environment. The decrease in food waste not only ensures more food is utilized but decreases the amount of methane emissions from food that has ended up in landfills and minimizes the amount of water used. Another feature of IFT and the Blockchain is allowing increased visibility and traceability in CO2 issues, allowing for experts, and regulators, to identify sources and stages of CO2 production and reduce the release thereof.
Video link: https://drive.google.com/file/d/1M3DlusGvDfAjymYlGkWWdZKi1IhzkHt9/view?usp=sharing
Interview
Tomi Lehikoinen, Client Executive - Consumer Industry
Keep this story going! Share below!
IBM Finland
Helsinki, Uusimaa, FI
Business Website: https://www.ibm.com/fi-en
Year Founded: 1911
Number of Employees: 5001 to 10000
International Business Machines Corporation, or so-called IBM, is a multinational company operating in the field of information technology. Its business area focuses on producing and selling computer hardware, middleware, and software, along with providing hosting and consulting services. IBM is also known as a major organization in research. Its customer portfolio is broad, ranging from government bodies to corporate customers and end-consumers.