Rubber Recycling Innovation
Freudenberg-NOK Sealing Technologies de Mexico
Overview
Freudenberg company has developed a rubber recycling process that results in a high quality recycled material that can be used to make a wide range of products. The method could help create new markets for recycled rubber, which can usually only be used for low-grade applications. In this case, rubber is being used to create synthetic grass for soccer fields which enable society to have more areas to make exercise.
Authors
ANDRES PEREZ
Luis Eguileta
Javier Perez
Javier Coppel
School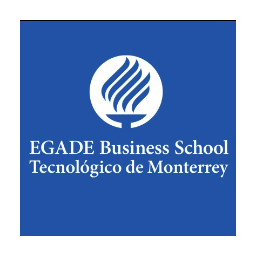 EGADE Business School Tecnologico de Monterrey
Professor

Consuelo Garcia-de-la-torre
Innovation
In the rubber seal production process, a surplus of material (shrinkage) is generated for each seal produced derived from the compression molding process.
Previously this rubber burr was classified as an industrial waste and had to be given a segregation process and special disposition for its treatment to avoid contamination and damage the environment.
The plant produces 6 million pieces per month, which is equivalent to approximately 72 tons per year of rubber waste.
Until 2017, this waste generated an annual cost of 20,000 USD. However, in this same year an innovation plan emerged. Freudenberg contacted a company that manufactures carpets and synthetic grass for soccer fields in a high volume scale and a business plan was developed to acquire 100% of the rubber waste that Freudenberg generated.
In this way, it was possible to go from an annual cost of $ 20,000 USD to a profit per sale of $ 30,000 USD in addition to recycling the material and protecting the environment.
On the side of the carpet and synthetic grass manufacturing company, they stopped consuming new material, reducing its production costs and fostering the development in the creation of more soccer fields that promote exercise in the society.
Inspiration
The main inspiration of this innovation is the reduction of costs and the use of all the material manufactured by the company. Likewise, the implementation of recycling processes and reuse of materials for the care of the environment.
Likewise, to strengthen a culture in its collaborators towards the care of the environment and protection of natural resources.
For the company these type of processes have huge value because they recognize that within their operational and administrative processes, there is an opportunity to develop and strengthen their innovation plans.
Overall impact
The general impact of this innovation is how to go from having a material which at some point of the operational or manufacturing process is classified as waste and which generates an economic and administrative cost to the company, to convert it to an additional income from the sale of this same waste and at the same time encourage the development of new green areas that promote exercise on the society.
This impact is directly related to the strengthening of business relationships where for one company one material is waste but for the other it is an asset for their business.
Business benefit
Freudenberg is benefited mainly in the handling and reuse of materials that in addition to avoiding an economic and administrative cost, avoids time, storage and other processes that result in the care of this waste. In this way, for the company it represents removing the problem of reducing waste, avoiding costs, and generating profit for the business.
Social and environmental benefit
This innovation benefits society through the reuse and recycling of materials. In this way, the company dedicated to the construction of synthetic football fields stops buying new inputs and instead uses what is waste for other companies. In this way, less resources and material is used that affects the environment.
Likewise, it promotes the growth of soccer field development. The society is benefited by having a greater number of fields which means that more people have access and therefore, more people have access to exercise.
Interview
Juan Héctor Blas Hernández, CEO
Keep this story going! Share below!
Freudenberg-NOK Sealing Technologies de Mexico
Cuautla, Morelos, MX
Business Website: https://www.freudenberg.com
Year Founded: 1975
Number of Employees: 201 to 500
Freudenberg is a globally active group of companies that has been under family ownership since its founding in 1849.
The group of companies develops and produces seals, vibration control components, filters, nonwovens, products for surface treatment, separating agents and special lubricants, along with medical technology and mechatronic products. Freudenberg also offers software solutions and IT services primarily for medium-sized customers.