Role Models For Environment and Business
Newly
Overview
Newly made a commitment to themselves as a company to have a positive impact on society through their company behavior and values. To do so, they decided to make all of their products from 100% recycled goods. This decision was not made in order to make the greatest profit but rather to maximize the health of our natural world through their business's environment-focused impact. In order to maximize their benefits on society and the environment, their efforts were directed towards a business model that reflected sustainable consumption values and efficient patterns in production.
Newly's innovation has not only had company-wide impacts but has also had a far-reaching impact on the community and environment as well. If you were to ask a leader in the Newly company, they would say the impact they are most proud of is certainly the impact their company's innovation has on the environment. Through their efforts and the way they produce their product, they have saved tons upon tons of plastic, CO2, and greenhouse gasses that are extremely harmful to the health of our planet's ecosystems. Newly's efforts have had incredible impacts on our world, and they are certainly a company that others should model their efforts after and admire for their dedication and hard work.
Authors
Tyler Gerbavsits
Olga Gotsis
Vincent Bianchi
School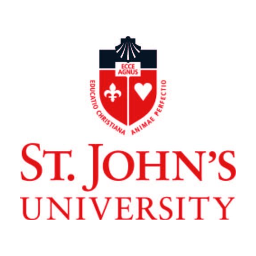 St. John's University
Professor

Charles Wankel
Innovation
Newly's innovation has had tremendous impact for their business as a whole. First off, the reputation they have gained through the way they handle their business has attracted new customers. These customers have taken a liking to the way Newly has made a commitment to serve our society for the better.
Furthermore, more people are interested in this field of work, looking for new job opportunities due to the inspiration of Newly's business model and innovations currently taking place at the business. Newly's innovation provides value to so many people indirectly and their hard work has since not gone unnoticed. Their innovations will continue to impact both society and their business in a mutually beneficial way.
Inspiration
Newly's business innovation's environmental impact is arguably their greatest impact of all. Through their efforts Newly's innovation has, according to a source (aim2flourish.com), "diverted over 10 tons of landfill through (their) 100% recycled manufacturing process". They have also "reused upwards of 37,000 water bottles to make their blankets along with saving 6.9 million gallons of water through that same blanket process". These numbers are astonishing.
Newly's impact has also proved to other aspiring businesses and entrepreneurs that a company can operate and thrive whilst focusing their efforts on the world rather than just business profits.

Overall impact
Newly's innovation has had major impacts on the environment and community as a whole. Newly analyzes how much greenhouse gas they've saved over a every product purchase. The company has a great understanding of how much they are impacting the environment. Their overall impact can be looked at as a roll model for other companies to do better for the environment and the communities they share to.
First, Newly blankets have diverted over 55,372 plastic bottles from landfill and have saved over 10.3 million gallons of water. This is an extraordinary accomplishment for our environment. Next, Newly Glass products has saved over 2.73 tons of greenhouse gasses. Greenhouse gasses cause climate change which happens by trapping heat. Eliminating greenhouse gasses can lower the danger of respiratory disease from smog and air pollution. Third, the packaging of Newly's products has saved 3 tons of CO2 and 17,000 gallons of water. This is important as it betters the air quality for the planet. Finally, Newly has saved 14 tons of waste from ending up in landfills. Overall, this evidence is factual based from Newly's research on their company. The continuous progress of Newly will continue to make short term and long term impacts to better society and the environment.
Business benefit
The customer retention rate has vastly gone up for Newly. As more people see the good that this B Corp is doing, the better their business will do. For customers, the business has benefited the commerce side of sales. Newly has just launched into wholesale for the first time. This is a major benefit to secure their supply chain. For example, the blankets and glass make have been very popular which has a lot of potential for entering the wholesale market. For other businesses, Newly is also benefiting them. For example, reducing, re-using and recycling waste can help the economy and help us get critical raw materials. More jobs with higher income can happen with more recycling based jobs.
Co-founder Joel Griffith said, "We have no full time employees, they have part time employees. This was a side project and how do we scale it? To this day we've all taken hold of one part of the company." This is a great work environment to be in as everyone works together to build a well stabled company. Overall, the work environment is a major benefit for employees since they don't have to work full time and can use at as almost a side hustle for the time being.
Social and environmental benefit
As read above, there are multiple facts that show how Newly has benefited society and the environment. What we want to know is how and why these facts are beneficial to the environment. Newly has proved to society that a home goods company can make profit while developing more environmentally sound products. This is a major breakthrough for a community to see success in a home goods company that sells from 100% recycled or repurposed materials.
There are a few key benefits to the environment. First reducing greenhouse gasses eliminates air pollution which can benefit human health. "Clearer and Airier Skies" sounds like a must to better the environment and society as a whole. By Newly's hard work, they have been able to eliminate tons of greenhouse gas emissions. Next, saving millions of gallons of water is a major benefit. For the environment, using less water keeps more in our ecosystems and helps the environment prosper form this. Also, saving water minimizes pollution and can even save money since it is saving our drinking resources. Finally, limiting waste prevents pollution that can harm our health and the environment as a whole.
Interview
Joel Griffith, Co Founder
Keep this story going! Share below!
Newly
Nashville, TN, US
Business Website: https://www.newly.com/
Year Founded: 2016
Number of Employees: 51 to 200
Five friends came together to develop a business that would succeed but also make a positive environmental impact. Newly manufactures home goods by using 100% recycled or repurposed materials.