Roaming to Bring Water to the World
WateRoam
Overview
Through research over the years, Wateroam has produced its patented water filtration systems ROAMfilter Plus and ROAMfilter Ultra utilizing advanced hollow-fibre technologies. Both are designed for maximum filtration speed and quality, catered specifically for the needs of rural and disaster areas (SDG #3 Good Health & Well- Being, #6 Clean Water, #11 Sustainable Communities).
Authors
Bryan Ang
Hwee Leng Ng
Ryan Chan
School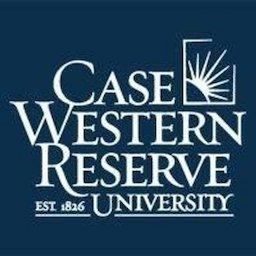 Case Western Reserve University - Weatherhead School of Management
Professor
Ron Fry
Innovation
Co-founder Chong Tee explained, "Wateroam technology utilizes ultra-filtration that removes parasites, bacteria and molecular virus – its build is modular which allows for add-on systems to treat other chemical and heavy metal pollutants...We also engineer Wateroam products to reduce over-dependence on external technology in rural areas, and increase user responsibility for its maintenance to re-generate the system and extend its usable lifespan. We try to narrow the knowledge gap first through educating local users as technology transfer takes time."

In terms of current business direction he added, "Right now we are moving into a lot of rural areas organically where logistics and distribution costs tend to be high due to our lack of overseas warehouses or impact centers. Looking forward, we are working with local parties on our distribution model to make it more efficient to reduce the overall cost with higher unit volume, to make our systems more affordable for more people in the long run."
WateRoam continues to innovate. Their system designs have adapted from large industrial water filtration systems and downsized them for small village use which could be over-built. We are working on miniaturizing our ultra-filters next with high form factor (ie. filtration volume) to meet basic customer requirements, maintaining the modular product design, for affordability and with lowered logistics-distribution costs.
Inspiration
The vision of Wateroam to build a world where no one shall face prolonged thirst and its mission to improve the life, living and livelihood of every individual globally through clean water access are inspirational in its scope and impact on sustainable, healthy living.
Chong Tee recounted "My first personal experience of thirst was during military service, having to going for hours without water where I was looking for water, and the water on the ground was brown and I actually felt like drinking it. The second experience that made me appreciate the problem of thirst in the world was during a community service project in Cambodia when I saw a little kid drinking murky greenish water with algae and insects in it on a hot dusty day while I was drinking clean bottled water that I bought in the city. That was when I realised this problem of thirst was very real and it became a personal quest for me to learn how to solve this problem."
Subsequently in university Chong Tee studied environmental engineering. He came together with a group of friends to build a water filter prototype, with the dream to build 2 water systems next for Indonesia and Cambodia. He added, "We were able to see people get clean water … that was very life-changing for us, very uplifting for us!"
They decided the way forward to be able to do this continuously was through entrepreneurship and sustainable business, to make this a social business with impact and to help more people access clean water. Thus Wateroam came about from, "roaming and bringing water to places where there is no clean water."
Overall impact
In addition to bringing water to places where there is no clean water, Wateroam also impacts lives and supports the livelihood of the local people working on their projects.
Chong Tee explained, "Beyond the product, what inspires me is the human spirit to change things. There is a young local Cambodian whom we employ as a project facilitator who was fortunate enough to have received an education in Phnom Penh and has a strong heart for helping her people by being our medium in translating information/knowledge to educate the rural areas. People like her are the channel that allows change to happen, willing to help themselves and their brethren. I find that very motivating – their capacity to want to reach out more is something that keeps us running in this relatively tough industry where water is a complicated problem to work on."
Business benefit
Along with being committed to doing good for others, Chong Tee is also a savvy businessman; "As a social enterprise, we are first and foremost a business that needs revenue and profit to grow – in order for sustainability to create impact. We are looking to grow revenue by expanding into different markets, and to mass produce our quality water systems more efficiently for cost saving. On the social impact metrics, we measure the users reached (34,758 people in 14 countries across South East Asia region and India) and our systems utilization in order to solve more water problems."
Social and environmental benefit
Villagers often consume contaminated water leading to health problems. In natural disasters such as floods and earthquakes, water sources can get contaminated and become unsafe for drinking unless filtered. A sustainable water solution in these situations can improve their health directly. The availability of clean drinking water in school encourages students to attend class and complete their education to enjoy better employment opportunities for social-economic uplift.
Wateroam's portable filtration systems have provided clean water to 34,758 people in 14 Asian countries in rural villages, schools, health centers and disaster areas.
Chong Tee summarized by adding, "We really want to serve and end the problem of rural thirst in the South East Asia region in the 5 to 10 years horizon because these countries are our direct neighbours. We have certain knowledge and expertise – and feel the water problem is solvable but it takes everyone to work together closely. We want this solution to benefit the people in our regional fringes, to provide them the basic right of access to clean water."
Facts & Sources (UN World Water Development Report 2015, World Health Organisation):
Nearly 1.7 billion people in the Asia Pacific region do not have access to improved drinking water and sanitation. This lack of access is a "silent crisis" that has claimed more casualties through illness than any conflict. According to the World Health Organisation, by investing in clean water alone, young children around the world can gain more than 413 million days of health.

One in nine people do not have access to clean water in the developing economies of Asia. More than 140 million people in South-east Asia lack access to safe drinking water. In Indonesia, more than 32 million of its 258 million citizens lack access to safe water. About 6.3 million people in Cambodia alone or about 40 per cent of its population lack access to safe water according to Unicef.
Interview
Lim Chong Tee, Co-Founder & Chief Marketing Officer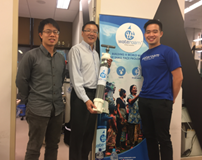 Keep this story going! Share below!
Wateroam builds water filtration systems that help rural communities with no access to clean water. It is a professionally-run social enterprise started in 2014 that pursues and reaches communities deprived of clean water, and caters to the needs of rural and disaster areas.
It seeks to help all of society get water where it is most needed, constantly working to eradicate death by thirst and unsafe water consumption, by expanding its reach to communities in need.