Road towards Sustainability is through the Stomach
Roselli's Italian Market
Overview
When Roselli's opened in 1969, the original owners, L.E. and Dolores Roselli, felt there was no business providing healthy and delicious pasta sauce to the local community. Three generations later, Roselli's has expanded to selling a variety of freshly made Italian favorites, all while supporting the small community in which they operate. By providing all employees with a living wage, health benefits, financial literacy materials, other opportunities for professional development, and utilizing local suppliers, Roselli's is committed to positively impacting their local community.
Authors
Tatum Corwin
Lauren Bush
Lucy Curran
Dewey Bunch
Caroline Cooper
School
Saint Joseph's University
Professor
David Steingard
Innovation
Though Roselli's is a small family run business, they are focused on making big impacts in the local community of Medford, NJ where their operations are based. Out of Roselli's 14 well cared for employees, almost all are local, and the company is dedicated to providing them all with livable wages, health benefits, financial literacy programs, retirement savings options, and other professional development programs.
Roselli's also places huge emphasis on doing business with local firms. This encompasses everything from sourcing ingredients from local suppliers and using a local bank for their financial needs. Roselli's strives to be a pillar of their community as their business continues to grow and provide jobs.
Roselli's may not have been founded with values like the UN Sustainable Development Goals (SDGs) in mind, but what it was founded with was a lot of heart and a lot of care. These are values that Roselli's hasn't strayed from in its 50+ years of operation and they have supported their community the entire time.
Inspiration
Roselli's story is inspirational because it highlights an area of sustainability that frequently receives less attention than other areas--local communities. It demonstrates that no matter how large or small a business, there are deliberate ways in which they can support their community. Roselli's current owner, Laura, goes to great lengths to ensure that they utilize as many local resources as possible. This includes everything from local banks, to suppliers, employees, and materials and helps to ensure that businesses in and around Medford also have the opportunity to thrive.
Roselli's also provides a place where residents can buy high quality food while engaging with and supporting their local community. Customer's purchases go directly to supporting Roselli's operations including paying employees living wages and purchases from local suppliers.
Overall impact
Roselli's demonstrates that you do not need to be a large company with endless resources to be sustainable. There are simple things that every business can do to be more sustainable. Furthermore, it encourages people to shop local by demonstrating the high quality product and services that local businesses can provide. It also contributes to economic prosperity through the success enjoyed by Roselli's and the additional business they create for their suppliers.
Business benefit
Because of Roselli's commitment to their community, they have earned significant customer loyalty. Laura explained that it is not unusual for customers to comment on how they trust Roselli's more than larger grocery store chains because it is easy for them to recognize Roselli's dedication to and care for the community as soon as they enter the market and interact with employees. This is the legacy that has allowed them to thrive for over 50 years.
Customers' desire to spend their hard-earned money with a business committed to having a positive impact on their hometown has allowed Roselli's to expand beyond just bottling pasta sauce and be able to offer a full range of pre-made Italian dishes, desserts, sandwiches, and catering orders.
It has also allowed them to expand beyond a small storefront in their production facility and open a separate building on the property dedicated to the customer experience. Within this new storefront, customers can browse their products, as well as place and pick up orders.
Social and environmental benefit
Roselli's business model benefits society by ensuring that all employees are treated with dignity and respect. By receiving a living wage, health benefits, a retirement plan, professional development opportunities, and many other employee benefits, employees work in an environment that recognizes their worth and gives them tools to ensure the well-being of their families.
It also contributes to the longevity of the broader Medford, NJ community by directing business to local companies. By sharing the wealth, Roselli's can help create more opportunities for residents.
Interview
Laura Roselli, Owner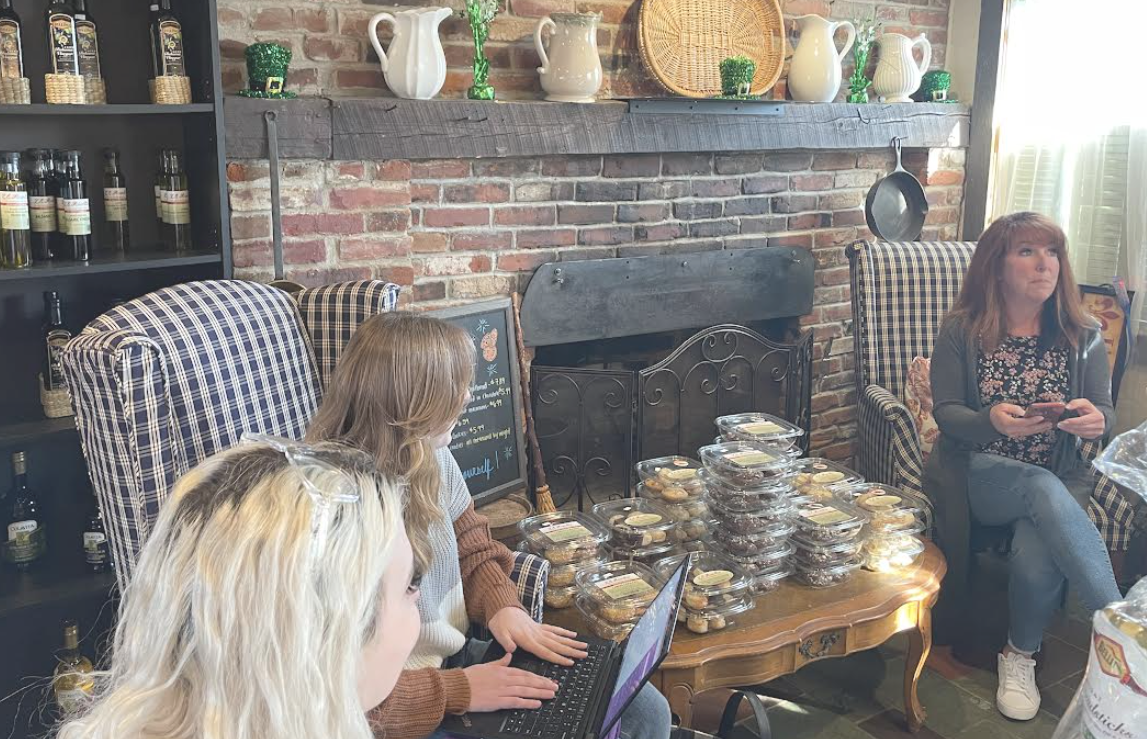 Keep this story going! Share below!
L.E. Roselli's Food Specialties was established in 1969 by Leo and Dolores Roselli in Medford, NJ. They started by bottling their signature sauce for local residents and have since grown to create a wide variety of authentic Italian foods for consumers nationwide. They offer a large range of Italian favorites available for fresh or frozen purchase. They remain a family-owned company committed to producing products with fresh, all-natural ingredients based on their own family recipes.