Rise and Shine with Smarter Educational Financing
Danacita
Overview
Danacita introduced a unique and smart way in financing education working with and integrating the education institution (university, school, course, etc) to enable nearly wider angle assessment for profiling the students, ensuring the fund meets the purpose for education, preventing non-performing loans for profitable growth to the firm. With the innovation and infrastructure they are creating, Danacita is fundamentally addressing United Nations' SDG for Industry, Innovation, and Infrastructure.
By having more students going to schools and universities, optimism elevates that this will end up with various positive indicators for education such as higher student enrolment, higher graduation, and higher retention for the educational institutions. This will significantly contribute to solving the United Nation's issue for Quality Education.
Ultimately, as education and wealth are highly correlated, we all are keen to see more young generations of Indonesia to lift up their chances to get decent work opportunities, thus gradually minimising the education and economic gap for the rise of Indonesia. Finally, this will drive economic growth even faster in the long run which will help solve United Nations' goals for Decent Work, Economic Growth and Reduce Inequalities.
Author
Ahmad Khomaini
School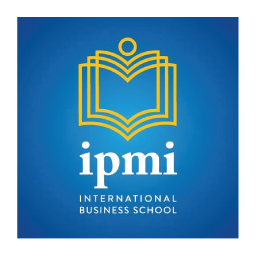 IPMI International Business School
Professor

Amelia Naim Indrajaya
Innovation
Danacita is making a breakthrough and creating unique value chain in education financing by involving the education institution in the process of credit application and disbursement.
Furthermore, Danacita is borderless and easily accessible for all students who seek financial support to continue their study through the availability of its websites and will soon roll out the mobile app for a lot more handy access and convenience.
As a Silicon Valley backed-up start-up, Danacita carries out the business with decent technology to support their operation, specifically for their core activity in the process of credit approval process by implementing key technologies such as Big Data, Digital Profiling, Digital Credit Scoring, etc.
Therefore from the students' (users) perspective, Danacita is full of creative and tech-savvy talents within the company that enable students to apply for education credit without hassle, better User Interface and Experience (UI/UX), and a lot faster compared with the conventional financing process.
Inspiration
There are still too many barriers for a student to gain access to higher education in Indonesia, especially for those in lower-middle socio economies. Indonesia's gross participation rate for higher education is one of the lowest in the world, even in Southeast Asia. In addition, currently, special financing options for education are also still very limited in Indonesia.
They are strongly committed to a noble mission to widen access to higher education in Indonesia with affordable financing plans for Indonesian students.
Unlike conventional education financing with common Business to Business (B2B) approach between Financing Company and Education Institution, or Business to Customers (B2C) approach between Financing Company and Students; Danacita's approach more towards Business to Business to Customers (B2B2C) by collaborating with renowned universities, schools, and other educational institutions to provide educational funding to prospective their respective students and active students studying in those colleges and other educational institutions.
By having this education institution as a partner in financing business process (application and disbursement), Danacita is ensuring the students get the funding exactly for their study, preventing misuse of the fund, lowering of potential non-performing loan for Danacita as a financing company, and more enrolment and retention for the educational institution.
So it is a real win-win business model for stakeholders in education for Indonesia.
Overall impact
The immediate impact of the new innovation from Danacita is expected to have a significant increase in the number of students enrolment and graudation in schools, universities and other education institutions because several major reasons for low enrolment rates in Indonesia are limited household income, limited flexible financing options in education, potential mis-use of education financing (in case of direct credit disbursement to users/students).
In addition to that, regarding the fact of strong correlation between education and wealth, that also education is often referred to as an investment in human capital. By having more Indonesian going for schools and higher education, they are building up their opportunity to get decent works and potential incomes that will drive the economic of Indonesia.
As for the education institution partners, working with Danacita will enable them to wish for boosting enrolment and retention rates that contribute to more sustainable income for the partners, increasing demand for financing options in current economic environment and increasing percentage of student population availing of their financing services.
Business benefit
One of the most important key performance indicator of a financing company is Non Performing Loan rates. In Indonesia, specifically for Fintech Industry, there is a specific indicator so called TKB90 refer to the regulation of Otorita Jasa Keuangan (local Financial Services Authority). The higher the score the better with maximum score 100%.
Danacita's live score in TKB90 displayed in their website is 98.56% which is extremely good that represent how well Danacita is profiling and screening the loan applicant and proved that disbursing the loan to schools and university is working very well to reduce the potential mis-use of the fund and increasing credit collection ratio.
With the unique business model, Danacita business keeps on growing with total credit disbursement since establishment reaches IDR 55 billion with around 4,900 students, and out of the numbers is contributed by total disbursement in year 2021 which reaches IDR 32 billion with around 3,500 students, really shows that the business growing significantly. Not to mention that their education institution partners reaches more than 200 partners and covering more than 25 provinces in Indonesia.
Simply, Danacita is innovating the way of doing business in education industry and financing, creating a unique business model and proposition, opening new market and new value chain and high likely will drive new investment opportunities in the near future.
Social and environmental benefit
Danacita definitely widen the access to higher education in Indonesia with affordable financing plans.
In the mean time, digital technology enablement in Danacita will provide live, transparent, secured and interconnected of data for stakeholders such as students, schools, universities, regulators, etc.
Along with high enrolment and graduation rates, the students in Indonesia will be able to continuously study up to higher education.
As the business model reduces potential of mis-use, will allow students to have a less financial pressure and enable them to focus more on the study and gain high achievement.
The education institution partners will get a better cash flow, higher revenues coming out from high enrolment and retention, and finally more efficient operation due to low collection and default cost from the students.
The new business model will tap the unserved customers, expand more financial literacy, financial inclusion which contributes to goals of the government in financial sector.
Interview
Ketty Lie, CEO and Founder
Keep this story going! Share below!
Danacita was established in 2015 and is part of ErudiFi – a technology company with the mission of building the future of young generation by providing affordable education financing for students and professionals.
They are making innovation in education industry by combining the way they do the business and the value chain in the industry to ensure they meet their purposes. In pursuance to give more values to community beyond common Corporate Social Responsibility, they are creating shared value in their business for society to address the needs and challenges in education and its related impacts.
With strong leaderships and creativity of tech-savvy talents in the company, they strongly forged their motivation for society in their 3 pillars e.g. to 1) Improving financial inclusion and decent work opportunity for all Indonesians specifically young people and students; 2) Expanding access to education and training for all Indonesians by bridging the economic gap to achieve further education; and 3) Integrity and high commitment to provide the finest service to customers (students).