Revolutionizing the Need for Energy
SkyCool Pty Ltd.
Overview
SkyCool's patented technology is based on the old-age principle of transferring heat from hot to the cold ambience. The benefit of their reflective coating is two-fold. First, it acts as a solar thermal reflector and reflects more than 90% of the incoming solar heat around-the-clock. Second, during the night, it acts as a thermal radiator and radiates excess internal heat from within the building into the atmosphere at a specific thermal wavelength. The combination of this reflection and radiation creates a net cooling effect within the building which tremendously reduces the need for energy, the cost savings of which are just phenomenal.
Author
Raj Padliya
School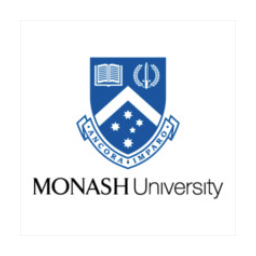 Monash University
Professor

Gitanjali Bedi
Innovation
Generally, on a metal-roofed commercial building, the roof would have a temperature that is more than twice the ambient air temperature. The sun would create a hot radiator above the building. That heat would then be radiated inward and the insulation would trap the heat inside. Since SkyCool reflects the solar heat and radiates excess internal heat into the sky, it creates a blanket of cold air over the building. The roof-mounted cooling systems would then take in the cooler air and require much less energy to provide the same level of cooling as the cooling systems are no longer dealing with a hot building.
Inspiration
Australia is facing major problems with regards to the source and security of its energy. During summers, intense heat waves cause significant breakdowns and overload the systems. SkyCool works to prevent that from happening and saves the network from a lot of stress. The amount for funds spent on R&D of alternative sources of energy is tremendous. SkyCool has been working on reducing the need for energy in the first place. Rex said, "We believe, if the demand for energy consumption reduces, the needs for alternative sources of every home would subside too."
Overall impact
Their innovation significantly reduces the need for energy. There is longevity in the action of their product and requires little or no intervention to operate. SkyCool's coating is proven to be one of the cleanest and easiest coatings to apply. It doesn't require any sources of energy to function, hence can operate even during a power failure.
SkyCool was initially measured by the University of Technology Sydney to look for degradation, they noted, within a span of 7 to 8 years, there was just 1% drop in the capability of their product. Most other alternatives experience degradation of around 30% within the first 3 or 4 years of operations.
Business benefit
With a payback period of 3 years, SkyCool's technology has tremendous benefits for businesses. The payback period for many of its alternatives is much longer. For instance, in the case of solar power, the payback period ranges from 6 to 10 years. There are tremendous cost savings for business. The demand for energy consumption is reduced by 30-50 % and thus reduces the fixed cost of a firms total electricity bill. Installation is convenient and businesses do not need to change the structure of their buildings. The reflective coating can easily be retrofitted. The coating does not require any mechanical intervention or maintenance and can function by itself for decades. This has created new investment opportunities for firms investing in renewables.
Social and environmental benefit
Currently, cooling systems take up around 17% of all energy consumption worldwide. They are responsible for about 8% of global greenhouse gas emissions. It is estimated that by the year 2050, the demand for cooling systems would grow 6 times and they could easily become the most emitters of greenhouse gas by the end of the century. There is a strong need to address this problem now. SkyCool's technology is profitable and can tremendously reduce the need for energy. It has a future-fit business model that seeks to improve the well-being of our society.
SkyCool Pty Ltd is addressing climate change and has taken action to improve the future of society at large. Their product operates with little or no energy at all. SkyCool's innovative infrastructure is fully sustainable and provides businesses and societies with a profitable method to combat global warming.
Interview
Rex Lehmann, Co-Founder and CEO
Keep this story going! Share below!
SkyCool Pty Ltd.
Hornsby, New South Wales, AU
Business Website: https://www.skycool.net.au
Year Founded: 2001
Number of Employees: 2 to 10
SkyCool is an Australia based business that provides special reflective roof coating that almost defies the conventional laws of physics. It is a high performing cool-roof coating which reduces the power demands of cooling systems in commercial buildings by approximately 30-50%. The company was founded in 2001 and its technology has been certified by various universities, numerous businesses together with the state government of New South Wales, Australia.