Revolutionizing Cancer Treatment through Genomics
GenomOncology
Overview
In the last 20 years, although there has been significant innovation in precision medicine and oncology, there has been minimal impact on the patient or the cost of the care process. GenomOncology aims to expand the use of its platform to impact the precision oncology industry through its software solutions. These solutions combine the molecular data of a patient with clinical information to output personalized medicine to improve patient outcomes.
Authors
Michelle Handoko
Christopher Shorter
Justin Glynn
Nathan Mack
Antonio Ionadi
Sam Hansen
Han Nguyen
School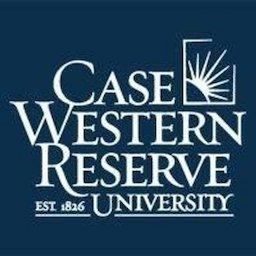 Case Western Reserve University - Weatherhead School of Management
Professors
Michael Goldberg
Megan Buchter
Doug DeGirolamo
Innovation
A number of key industry leaders work at GenomOncology, with Brad Wertz serving as the CEO. Before GenomOncology, Brad was most notably the COO of Rosetta, where he grew the company from $115M to $225M. Brad also has previous experience at one other biotech company. Another key leader is the COO, Gina Drobnick. Gina has over 25 years of experience in management consulting and operations at firms, such as Ernst & Young. The CTO, Ian Maurer, has 17 years of software development and leadership experience at firms, including Rosetta and Lockheed Martin.
GenomOncology's platform is used to process cancer data and provide useful information for patients that qualify for genomic testing. Clinical trials in oncology have nearly tripled in the past 5 years, but only about 3-10% of patients are eligible to be enrolled in these trials. These low eligibility rates are bad for the patients, hospitals, and pharma companies. GenomOncology hopes to increase the enrollment of these trials by systematically matching the patients to relevant and open clinical trials based on the combination of variant interpretations and disease information. By helping patients find life-saving clinical trials, GenomOncology promotes the UN's sustainable and development goal of good health and well-being.
Inspiration
In the late 1990s, there was a focus on in silico drug discovery to shorten failure time with algorithms. During this time, both Manuel Glynias and Brad Wertz began working for different bioinformatics companies. After 9/11, both companies hit hard financial times and had to be sold. Brad then started Xteric which eventually grew into Rosetta which experienced significant growth and was sold in 2011. Brad retired after the sale to use his time to invest and help other entrepreneurs, and Manuel had joined Brad at Rosetta and left about six months after the sale. Shortly after that, Manuel started GenomOncology and created the first version of their product. Though Brad had been a founding investor and Chairman from the beginning, he officially joined GenomOncology about four years ago to become CEO. During that time, Manuel moved on to other opportunities outside GenomOncology.
Overall, the purpose and inspiration behind GenomOncology is to save lives. The number of cases and the overall impact of cancer from a health and cost perspective has risen dramatically in the past 100 years. Many cancer treatments are trial and error, which is the problem that GenomOncology aims to solve.
Overall impact
As GenomOncology entered the arena surrounding genomic data, they were able to use their software to make an immediate impact on clinical trial importance. For oncologists, GO combines public genomic data on cancer, analyzes this data, and streamlines it to provide "real-time decision support" for oncologists. From this platform, oncologists are immediately provided relevant treatment options for personalized medicine based on the patient's needs. For pathologists, GO tools integrate with lab sequencers, annotates detected variants, and matches patients to relevant therapies and clinical trials. As Brad Wertz, CEO, described, "the number of clinical trials has tripled over the past four years, and GenomOncology can help ensure patients that need these trials are able to participate in them."
GO has integrated its software at over 40 clients including major commercial molecular labs and 18 National Cancer Institute Designated Cancer Centers, speaking to the widespread need for genomic data analytics. As Brad describes, "We have the market share of almost 1/3 of the addressable market for major cancer centers in the U.S. who are the key influencers of precision oncology practices and tools worldwide." Not only has GO increased their influence, but it has increased the number of clinical trials in their database to over 4,100. This trial data increases the specificity of care and potential success of cancer treatment, which is why GO plans to invest more time into their Clinical Trial Matching and Optimization program in the future. To continue their support for clinical medicine, they are also looking to invest in their "Scan2Data" solution. This system will be able to convert PDF test results into digital form for immediate usage in the care process by oncologists.
GO looks to continue to make an impact in the world of oncology and cancer treatment, as this area has the greatest need for precision genomic medicine. However, their software is also directly applicable to fields requiring precision medicine outside of oncology. Overall, GO has contributed to streamlined data analytics and clinical trial matching and has the potential to transform the field of oncology while aiding in more successful patient care.
Business benefit
GenomOncology's suite of solutions helps shorten the amount of time with matching patients to relevant patient treatment options to increase patient treatment opportunities. Since the business relies on using metrics to improve their platform for predicting patient outcomes, gaining platform users will be crucial. Brad explained a strategy from the earliest stages of development and noted, "We got into the market by developing a research application, specifically in the pathology space. We knew at that time that would not be something we could scale and grow in that space, but we were able to understand the partners and value in the industry." This development and growth was a critical factor early on and still represents a method to further the base and growth of the company.
GenomOncology's solutions represent new innovation that helps a new market and growing this market will be of critical importance going forward. A key component of growing in this market is to create the ability to increase the overall enrollment in clinical trials. Brad explained, "Only about 3% to maybe 7-10% of people eligible for cancer trials are actually enrolled. That number is horrendous." By using data and determining the factors that prevent patients from enrolling in these trials, GO hopes to eventually break these barriers to increase trial enrollment and improve the overall platform for greater growth.
Social and environmental benefit
By taking advantage of data integration and analytics, GenomOncology's processed data provides tremendous benefits to patients as they get more personalized treatments. This, together with the company's Clinical Trial Matching optimization tool, helps clinicians ensure their patients are getting into trials with treatments that have the highest potential for positive results. As a result, GenomOncology's solutions are designed to increase the low percentage of patients enrolling in clinical trials, which has remained a concern for care providers. In the past 5 years, while the amount of clinical trials in oncology has tripled, the percentage of patients participated has remained the same, and in some severe cases, trials aren't even completed due to low enrollment. Therefore, from a societal standpoint, GenomOncology is helping not only cancer care providers deliver more effective results, but also helping researchers improve cancer treatment for the future.
GenomOncology improves patients' lives every day by providing physicians better tools to make informed decisions quickly. Genomcology's Precision Oncology Platform (POP) aggregates and analyzes data for oncologists, allowing them to better treat their patients by extending the platform's knowledge through various solution sets. Patient's lives are then benefited by individualized healthcare, leading to more effective and potentially cheaper treatments.
The development of scientific research and advancement in data analytics have unlocked tremendous opportunities for healthcare companies. There exists very little integration of public data sets and clinical records. By creating a tool to analyze and bridge that gap, GenomOncology became one of the first companies to incorporate molecular data on an individualized level. GenomOncology helps society further develop technology to connect these two groups. As CEO Brad Wertz says, "That is our mission. To take all this innovation and the trillions of dollars, and actually bring clinical improvement to the patient."
Interviews
Brad Wertz, CEO
None, none
Keep this story going! Share below!
GenomOncology is a startup whose goal is to use genomic data to recommend the best possible treatment to cancer patients. GenomOncology wants to bring purpose and analytics to drive a metric based improvement, precision oncology platform combined with integrating data sets and systems to actually bring value to the patient.