Revolutionizing Agriculture in Africa
Twiga Foods
Overview
Founded in 2014, TWIGA Foods aggregates informal retail demand and organizes an efficient supply chain for fresh and dry produce through a technology enabled B2B platform. It has also recently explored the B2C transactions in order to bridge the gap between the businesses and consumers by providing door to door delivery through some e-commerce platforms.
Provides farmers with a GUARANTEED market; handles 130 tonnes of produce daily;
B2B Mobile Based MarketPlace in Kenya;
Sources and Delivers quality food at low prices;
Over 17,000 farmers; (Since 2014, Twiga has been bridging gaps in food and market security through an organised platform for an efficient, fair, transparent and formal marketplace.)
Over 8,000 vendors (Fresh and processed food from thousands of farmers and food manufacturers, are sourced and delivered from pack houses to thousands of vendors, at prices fair to everyone);
14,000 unique customers every week;
A team of over 400 professionals in sourcing, sales, logistics, finance, technology, administration and human resource.
The company's business strategy is aligned with SDG framework;
Creation of sustainable farming methods, sustainable food value chain in Africa;
Partnership with SunCulture for use of Solar Powered Irrigation;
Partnership with IFC (International Financial Corp) to coach farmers on agricultural best practices;
Not yet at a level to do specific measuring of SDG impact;
But overall the goals of reducing absolute poverty and increasing literacy are a part of the company's core values.

Authors
Washingtone Koech
Padma Nayak
Diana Woche
jodie Beattie
School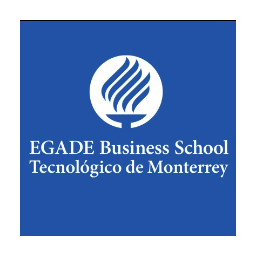 EGADE Business School Tecnologico de Monterrey
Professors
Ezequiel Reficco
Francisco Layrisse
Innovation
Twiga foods operates on a mobile application and a web platform (marketplace) that connects farmers to vendors.
How it works;
Farmers
A farmer signs up to join Twiga.
Twiga visits and assesses the farm then adds the farmer onto the system.
Twiga issues a purchase order to book the produce and indicate the date of harvest.
Twiga harvests and weighs farmers produce and issues you with a receipt.
Farmers receive payment within 24 hours.
Marketplace
All produce is gathered at the Collection Centres from the farms.
Produce goes to the Packhouse for processing, grading and dispatch to over 60 sales routes.
Vendors
A vendor signs up to join Twiga.
Twiga sales representative visits the vendor and registers them onto the system.
Vendor places order with sales representative.
Twiga delivers produce directly to vendors' shops.
Twiga Farmer Collection Centres are all over Kenya (13 counties) as follows;
North Rift: Baringo (Equator, Mogotio)
South Rift: Bomet (Silibwet)
Eastern: Makueni (Nziu), Kitui, Machakos
Embu: Embu (Kivwe, Kathageri, Kiritiri), Tharaka Nithi (Itugururu)
Taveta: Kajiado (Ilasit, Kimana), Taveta (Timbila, Mkuyuni, El-Doro)
Meru: Meru (Githongo, Mitunguu, Mujwa, Egoji, Maua, Mikinduri), Isiolo (Maili Nane)
Kirinyaga: Kirinyaga (Kagio, Kutus), Muranga (Maragwa), Nyeri (Kiawara)
Vendor Supply Areas are in four Counties in Kenya
Machakos: Syokimau, Machakos Town
Nairobi: Embakasi, Donholm, Thika Road, Nairobi West, Dagoretti, Waiyaki Way, Kaloleni
Kajiado: Rongai
Kiambu: Thika Road, Thika Town
Twiga foods has also partnered with e-commerce in Kenya such as Jumia, Gobeba, Safeboda, Jambopay, Glovo and Uber Eats to take care of the B2C bit. These companies do door to door delivery in Nairobi, this has really worked out so well for both the company and the consumers especially during the pandemic (COVID19) time.

Partnership with Jumia e-commerce
Inspiration
Sub-Saharan Africa spends 50% of their disposable income on Food (USA spends 10%)
Agricultural inefficiency - Post harvest losses of 30-50%
Supply-chain inefficiency
Non-commercialization of Food sector
Agriculture accounts to 30% of Kenya's GDP but only 2% exposure on balance sheet
Govt expenditure on agriculture is a minimal 3.5-3.8%
Expansion across African continent - easily replicable model;
Certify all farmers on Global GAP by March 2021 to establish global standards for the produce;
Leverage partnership with IFC to scale up training programs with farmers on innovative farming and harvesting practices;
Partner with the Development Finance Institutions (DFIs) in activities that involve measurement of their impact on the Sustainable Development Goals (SDGs).
Precision agriculture to improve agricultural efficiency
Use of mobile application for ordering and selling supplies : Ease & price transparency for consumers-vendors-farmers;
Prompt payments using e-payment platforms such as MPESA;
Loan requests and instant approvals (within 0.8s) through app;
Pilot programs :
Installation of IoT in farms to get real time data on soil moisture, precipitation, humidity for optimization of yield;
Drone surveillance for yield management : Crop sensors, Crop density;
Satellite imagery for better analytics in partnership with 2 tech companies;
Partnership with IBM to provide Blockchain based MicroFinancing for Food Kiosk owners.

Overall impact
Improved agricultural efficiency
Accessible markets to capital starved farmers
Improve handling post harvest; reduce post-harvest losses
Lower food prices
Eliminate Middlemen and brokers
Improve price transparency
Access to Information : Agricultural best practices, pricing

Business benefit
Commission based Revenue model;
Closed series B round with GS in October 2019;
Raised $60m USD so far in capital.

Social and environmental benefit
Social Benefits:
Reduced disposable income on food by 15%;
Empowers rural farmers;
Education : Provides access to information about effective farming and harvesting;
Technology : Exchange of best practices amongst farmers through platform;
Local Employment;
Farmers being certified on Global GAP for traceability.
Environmental Benefits:
Reduced post-harvest losses by 70%;
Guarantees Food security;
Awareness on sustainable farming;
Solar Powered irrigation.

Interview
Peter Njonjo, Co-Founder and CEO
Keep this story going! Share below!
Twiga Foods
Nairobi, Nairobi, KE
Business Website: https://twiga.com/
Year Founded: 2014
Number of Employees: 201 to 500
Twiga Foods Ltd is a business-to-business marketplace platform that sources produce directly from farmers and delivers it to urban retailers at below market prices.