Reuse, Recycle and Go Vegan
Supernatural
Overview
Supernatural focuses on the health of its customers and ensures it is environmentally friendly. Specifically, Supernatural's menu caters to vegetarians and special dietary needs (Supernatural, 2019). Meanwhile, Supernatural's packaging is made from recycled bioplastics, and customers are encouraged to bring their own KeepCup rather than disposable coffee cups.
Author
MINGXI SHI
School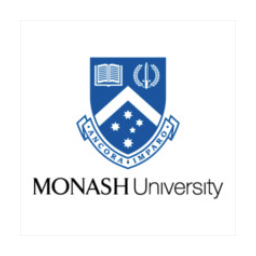 Monash University
Professor

Gitanjali Bedi
Innovation
The first innovation for Supernatural was to promote vegetarianism. Jim said, 'We hope that more people will voluntarily try vegetarianism or go vegan, which is a healthier diet.' That is why Supernatural offers a variety of vegetarian foods, such as a vegan sweet chili chicken wrap. In addition, Supernatural's bioplastic containers are made from plants instead of oil, which satisfies its environmental business values, as plants are easier to recycle or degrade (Supernatural, 2019). Finally, Supernatural is offering a 10-cents discount to encourage customers to use the reusable KeepCup, following the Monash University campus initiatives (Monash Food and Retail, 2019).
Inspiration
For starters, the main reason why Jim and Mia promote vegetarianism is that a well-planned vegetarian diet is healthy. This diet contains all the nutrients our bodies need while reducing the incidence of high blood pressure, heart disease and some cancers (The Vegan Society, 2019). Moreover, vegetarianism is now not only about religion and ethics, but also increasingly about protecting the environment, because veggie waste is more easily degraded compared with meat. Last but not least, vegetarianism can also protect animals, which was mentioned by Mia in the interview.
Besides this, Supernatural ensures its eco-friendly by providing recyclable packaging and encouraging the use of a KeepCup. Its recyclable packaging would be easier to break down because of its raw material. What's more, we know that disposable coffee cups have gradually become a major pollution hazard due to the growing habit of caffeine. These kind of cups looks like they are made of paper, but they actually contain plastic (Whyte, 2016). Also, a disposable coffee cup can only be used once, even only for a few minutes, but it may take up to 50 years to break down. However, customers can reuse KeepCup for more than three years. Subsequently, KeepCup can be recycled without generating landfills (Monash University Environment Sustainability, 2019).
Overall impact
Jim and Mia believe that in the short term, eating a vegetarian diet will make customers happier, while such innovations by Supernatural could improve their health and well-being. In the long run, their inspirations would have a positive impact on the environment, such as using recycled containers and reusable cups. Jim said, on the one hand, they are willing to pay the cost of using recyclable containers that will be more expensive than those made from oil because it will protect the sustainability of the environment. On the other hand, these innovations have created a better brand image for Supernatural, which may generate more potential profits.
Business benefit
In the business aspect, there are many positive effects. First of all, Supernatural is on campus; health economists argue that people with higher education would pay more attention to pursuing a healthy and environmentally friendly lifestyle (Li, 2014). Meanwhile, young college students are more willing to try different kinds of food, and these innovations help attract young customers. Furthermore, the fresh and healthy menu with good taste enables consumers to have a very good experience and make them willing to buy again, thus obtaining more profits.
Social and environmental benefit
The innovations of Supernatural have many positive effects on society and the environment and also contribute to the United Nations Sustainable Development Goals 3 and 12.
On the social level, Jim and Mia take into account the health of their customers, as well as catering to vegetarians and customers with special needs. They believe that the promotion of vegetarianism is beneficial to society because it enables more people to change their views on vegetarianism and understand the health benefits of vegetarianism, which meets UN SDG 3, good health and well-being. In the future, Jim also wants to make his recipes richer and more flavorful.
In the aspect of the environment, Supernatural's recycled packaging and reusable cups contribute to responsible consumption and production, which is UN SDG 12. On the one hand, these innovations can create zero-landfill, since these containers and cups can be easily recycled and broken down. On the other hand, protecting animals is a key factor in their decision to become and stay vegetarian for many vegetarians. Meanwhile, one of the most effective things individuals can do to reduce their carbon footprint is to eat less meat (The Vegan Society, 2019).
References:
Supernatural. (2019). Retrieved from http://www.supernatural.net.au/
Monash Food and Retail. (2019). Sustainability. Retrieved from https://www.monash.edu/food-and-retail/sustainability
The Vegan Society. (2019). Why go vegan? Retrieved from https://www.vegansociety.com/go-vegan/why-go-vegan
Whyte, S. (2019). Takeaway coffee cups piling up in landfill as Australia's caffeine habit soars. Retrieved from https://www.abc.net.au/news/2016-02-03/takeaway-coffee-cups-piling-up-in-landfill/7136926
Monash University Environment Sustainability. (2019). Stats and Facts. Retrieved from https://www.monash.edu/environmental-sustainability/campus-initiative/reusable/stats-and-facts
Li, J. (2014). More education leads to a healthier lifestyle. Retrieved from http://theconversation.com/more-education-leads-to-a-healthier-lifestyle-22540
Keep this story going! Share below!
Supernatural is a restaurant café located at the Campus Centre in Monash University Clayton Campus. It began operations in 2016 and is currently owned by Jim and Mia, who were interviewed. Supernatural offers a fresh and healthy menu that includes coffee, salads, and baked goods, etc. (Supernatural, 2019).