ReTweed's Solution to Upcycling Textiles
ReTweed
Overview
ReTweed is a craft training course running since May 2016 owned and run by the founder, Hazel Smith. Hazel Smith returned to Berwickshire after 30 years working with community enterprises in Edinburgh, Senegal and the Isle of Skye. In this time, Hazel has attracted support from a variety of funders, such as The Scottish Borders Council, Business Gateway and The European Union to start Eyemouth, Scotland based social enterprise, ReTweed.
Author
nadine mcguckin
School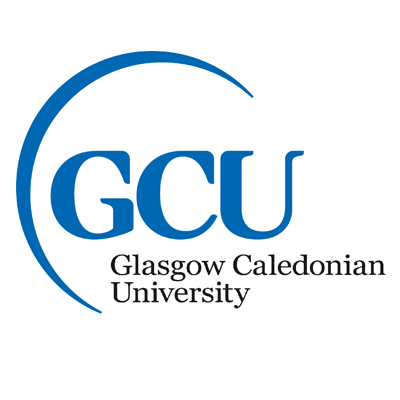 Glasgow Caledonian University
Professor

Alec Wersun
Innovation
ReTweed provides creative skills while encouraging entrepreneurship for women who are often further excluded from the labour market. This pioneering social enterprise runs a free eleven-week craft and design technology training course for women who experience disadvantage. The course runs one full day each week while offering drop-in sessions on other days. Furthermore, as part of the course, students have the opportunity to learn how to use a sewing machine and create their own design within the parameters of what the trainer is delivering that day. The students then have the opportunity to sell the products at craft fairs and community events as well as online. This, in turn, provides students with confidence and retail experience.
Inspiration
After running an organisation called 'women on to work' in Edinburgh, Hazel worked for the European commission for two years on an initiative that was about promoting women in innovation and enterprise. Hazel witnessed a number of projects that she volunteered for in other member states. Hazel was responsible for setting up community enterprises for women in impoverished areas, one of which was a micro factory making fashions and crafts where she herself had learned how to sew. These were then sold in tourist markets in Gambia and Morocco. During her time in Africa, she became acutely aware of the waste impact in the western developed world. Hazel believes that textiles have a profoundly negative carbon impact on the environment that people are not aware of, thus she grew awareness on this subject. With this knowledge behind her, Hazel returned to Berwickshire where she developed the concept to start something in her local area where her main goal was providing routes back into employment and education for disadvantaged groups, predominantly made up of women and young people. Knowing that, Hazel wanted to do something creative and something that she felt was needed in her local area.
Overall impact
It is clear that ReTweed adopts benefits that have impacts on society, environment and the business itself. In regards to the social aspect, ReTweed delivers workshops that challenge students to design their own creations. Throughout the course, students grow in confidence by interacting with others. This stimulating exercise creates new friendships and raises the aspirations of a global community as the locals are aware of the progress made by the students. This action builds stronger heritage and community development. Moving on to the environment, ReTweed has adopted a policy of promoting upcycled textiles on a rolling programme on social media. Thanks to the promotion activities and internal policies, ReTweed reduces negative carbon impact, reuses products and grows an awareness of the manufacturing procedures. In an economic context, ReTweed creates new job opportunities benefiting not only the locals but nearby areas also. Future plans involve high concentration on increasing heritage tourism. ReTweed has a range of policies that are in place such as equal opportunities policy, working with vulnerable adults policy and a volunteer policy. There are conduct and performance measurements to evaluate the students' success against what is expected of them. ReTweed is encouraging students to move into jobs and to stop claiming state benefits. In turn, there is reduced social work and health service intervention. Also, students are setting up their own micro-enterprises. Hazel stated that ReTweed would like to work together with other organisations to address issues raised by responsible entrepreneurship. This would be done in partnership with other similar initiatives in other parts of the EU as well as globally. Currently, ReTweed is working with several companies under the banner of CSR to align what ReTweed does against the differing companies objectives and priorities.
Business benefit
As a growing social enterprise ReTweed possesses many business benefits. Hazel stated that: "ReTweed's mission would be to resurrect the borders heritage for textiles and fashion and to provide creative industry opportunities for women who experience disadvantages". ReTweed has a growing a social media following, where they encourage donations. This benefits the business as they can reach a larger following. Currently, they are exploring opportunities with other upcycling initiatives to expand their model as a good practice example. By recycling, ReTweed saves money on necessities such as paper, for example, by making sure that paper is double sided and recycling envelopes by using sticky labels on them. ReTweed is contributing to the circular economy by upcycling textiles donated from the Berwickshire community, the donations save people from wasting textiles, therefore, ReTweed is able to remake and repurpose them into something else and sell them later on. It can be concluded that the income is still staying in the Berwickshire community. Moreover, ReTweed has an allocated budget drawn up by a board of directors which is in place to cover costs such as childcare, room hire and repairs to equipment. Additionally, there is a total of 3 employees currently at ReTweed, Hazel herself, Jacqueline the trainer and a finance advisor. With their plans to expand opportunities for volunteering and paid work, this will only encourage their growth. They want to increase manufacturing and online sales as well as have permanent static premises. ReTweed also wants to be involved in heritage tourism as currently, they are not. This would expand their business and broaden their horizons. They wish to use retail outlets in neighbouring community St. Abbs to encourage people to visit Eyemouth in order to serve double retail outlets.
Social and environmental benefit
ReTweed acknowledges that social perceptions of using second hand clothing can have a negative effect on business. With this, ReTweed wants to reduce stigma and change perception around second-hand clothing.
Hazel has delivered workshops and speeches to 3rd sector events, as well as delivering presentations to small community groups in order to educate them on textile waste impact. There is an introduction in week 1 which explains to the students that ReTweed is cultivating the support of a non-judgemental environment. In the interview stage a number of competency and value based questions are designed to be equal opportunistic these are asked to ensure that the students have the right skills and intentions and also that they have the values ReTweed wants to incorporate. Hazel stated: "we have 100% positive outcomes from our first two courses and in terms of women moving on into positive destinations" . The students are given a support network within their time at ReTweed. After completion of the course, the evaluation stage consists of the students rating themselves on spectrums of confidence, self-esteem, motivation and well-being. In turn, this benefits ReTweed as they can use the feedback from this activity to evaluate their social impact. This measures their progress since the beginning of the course, in relation to how much they have grown.
Another benefit includes the encouragement of students to socialise with one another, potentially making new friends. "We are raising the aspiration of a global community because people can see what women are doing and they can see what they are making" (Hazel Smith). Furthermore, this motivates people to get involved more by increasingly making donations such as soft textiles. The donations that ReTweed cannot take or use such as blankets and towels, they give to the vets and clothes they cannot upcycle go to charity shops. If the charity shops then do not want these, they are given to the charity Berwickshire Action for Voluntary Services (BAVS).
ReTweed is aware of the environmental impacts textiles produce, therefore special attention is raised. As an environmental benefit, ReTweed is upcycling up to 90% of textiles that are donated through the local community resulting in reduced landfill and C02 emissions. Additionally, this activity helps to decrease the negative carbon impact of textiles, promoting awareness of its importance at the same time. As Hazel Smith states: "changing behaviours and activities around the disposable clothing mentality are vital as people are not aware of the impact of the clothes that we wear". Further, she highlights the fact that if you're wearing denim or linen it takes an enormous amount of water to treat those textiles in the early stages of manufacturing as well as the plastic content involved in the process. According to Hazel's analysis, we throw away 26,000 tonnes worth of textiles in the UK itself on an annual basis. This poor management creates a situation where people in the western world purchase mass produced clothes made by the poorest people in the developing world. From the above, it can be concluded that the contemporary population is changing perceptions of second-hand products and people who are responsible for making them. As by the nature of what ReTweed do, they have a positive impact on the environment. After conducting the interview, Hazel Smith emphasised that: "by the end of this course, a quarter of a tonne is diverted from landfill", a commendable achievement. Furthermore, ReTweed adopted recycling paper practices by double sided prints as well as recycling envelopes and using sticky labels. One of the most important aspects of ReTweeds' strategy are the products that are made by using the environmentally friendly material.
Interview
Hazel Smith, Founder
Keep this story going! Share below!
ReTweed is a craft training course up and running in May 2016 owned and run by the founder, Hazel Smith. Hazel Smith has returned to Berwickshire after 30 years working with community enterprises in Edinburgh, Senegal and the Isle of Skye. In this time, Hazel has attracted support from a variety of funders, such as The Scottish Borders Council, Business Gateway and The European Union to get Eyemouth-based social enterprise, ReTweed.