Kalipayan Natural Farm and Restaurant Returning to Your Roots
Author
School
Professor
Global Goals
Keep this story going! Share below!
Summary
The Philippines is an agricultural country robust with rich natural resources where around 40% of its land is conducive to producing crops. For decades, farmers have used chemical-intensive fertilizers and pesticides that boosted crop production. However, in the small town of Pulilan, Bulacan, this vibrant farm -- Kalipayan Natural Farm and Restaurant, returns to its roots by offering fresh produce through natural farming. They also promote a broader mission of pioneering a fully integrated and sustainable living environment.
Natural farming is a method where they only use organic materials to cultivate and enrich the soil. This was used before farm modernization tools and techniques replaced them. Since this uses no chemicals and other synthetic substances, it preserves the richness and vitality of the soil, enabling the crops to preserve its nutrition. In the absence of harmful substances, this also fosters a healthier and more livable environment.
Innovation
Kalipayan Natural Farm goes way back to the original methods of farming and agriculture. Natural farming, also known as traditional farming, is the method practiced thousands of years ago by ancestors when farmers used organic methods to ward off insects that destroy crops. Contrary to the procedures done now, it uses no pesticides, no herbicides, no-tillage, no chemical fertilizer, no pollution, and no artificial heating. It utilizes all the resources available, ensuring that nothing goes to waste. Natural materials and indigenous microorganisms are used instead of insecticides or herbicides. They also eschew traditional agricultural practices such as land tilling and waste emissions. Every wastage is recycled and used for other purposes, making it a "zero waste cycle." The farm also integrates different projects like aquaculture, livestock, and multi-cropping, and every resource is interdependent, making it more sustainable and profitable.
Even if natural farming is not new and everyone can do it, Kalipayan has a unique technique that enhances the quality of their produce. For three months, they tend to their soil weekly and infuse it with their specially made fertilizer. They make their fertilizer using fermented fruits, vegetables, and plant juices that leave a zesty flavor and increase their crops' nutrients. The crops are hand planted to improve root stability, making this method seem easy yet laborious and painstaking compared to the modern large-scale farming methods.
Despite modern methods of farming that are more practical and easier, Kalipayan saw the success of the natural farming system. They remarkably observed a 40% increase in food production that significantly added value to the conservation of the environment and sustainable livelihood.
Moreover, the founder saw natural farming beyond its nutritional and sustainable benefits. She believes that this is also a form of "coopetition," where it provides a collaborative space for all sectors to achieve more resilient farming (SDG 17) and integrate efficient and zero-waste activities in their supply and value chains (SDG 12). Likewise, this technique introduces nutritious food that decreases malnutrition (SDG 2), leading to sustainable cities and communities (SDG 11) filled with healthy and productive people (SDG 3).
Inspiration
Its founder, Nikole Alicer Kazemi, was a young enterprising working student taking her master's degree in a state university. She had the opportunity to explore the far-flung rural areas and had dialogues with the farmers. As she described her experience, she said:
"I saw a big world out there in the Philippines. Our country is beautiful in its rich natural resources, and I saw how very impoverished and undernourished our farmers are. There is a disjoint in the beauty of the country and these beautiful people, but their life is not rich and abundant. This is not like what nature is offering us. There is a big problem here. I was very curious to know what happened, and now that I had the opportunity to have the knowledge, skills, and ability. I think this is a life mission. I'm going to find out because I would love to."
Then this thought was further reinforced when she became part of a flagship Pulilan, Bulacan called the Pulilan Agro Tourism. This initiative by the province's local government unit intends to promote integrated and sustainable agriculture practices through natural farming. This experience opened her eyes to many alarming challenges in nutrition and the rising necessity for governments to fortify their research and development. The small community of Pulilan, Bulacan, had a high mortality rate because of poor nutrition and wellness. Surprisingly, among them are farmers and their families who were heavily exposed to synthetic fertilizers and chemicals. These were very prevalent in conventional farming in the Philippines, which they called monocropping. Exposure to harmful chemicals also resulted in shorter life expectancies spanning from 40 to 60 years old, lower than the average life expectancy rate for Filipinos of 71 years old.
With her tireless grit and energy to solve this problem, she sought inspiration from a farmer whose mother, father, and sister died from eating crops they grew at their farm before switching to natural farming. They developed the technique and technology through extensive research and continuous ideation in planting. The method became successful and yielded sales online, so they presented it to 60 farmers. Twenty-one of them converted to the natural farming method and tried it on their 5,000 sqm to 1-hectare lands. However, it returned slow profits for the farmers because they were selling their produce at a premium price, while people did not appreciate the value of this technique. In the end, only four of them have withstood and continued the adoption of natural farming.
In 2015, Typhoon Lando swept the farmlands of Central Luzon, flooding the area and washing 80% of the region's crops. To their surprise, 70% of their planted crops remained strong, firm, and erect. It showed that plants farmed naturally were more resilient since more survived the flooding than the 29% survival rate of the produce planted via conventional farming. The damage caused by Typhoon Lando was one of the most extensive recorded crop damage in Bulacan. Consequently, people called for the promotion of natural farming. This event boosted research and development and investment in biodiversity. This astonishing discovery led to the birth of Kalipayan.
Kalipayan Natural Farm continues to thrive and serve the community and the people, amplifying their scale by partnering with different public and private sectors sharing the same vision of sustainability. Now, as a mother of two, Nikole sees this advocacy as more intense and part of her own life. She shared:
"I know many moms want to bring good food home, and it always starts at home. This made me a better individual. I feel like everything is possible; opportunities are limitless. Kalipayan is a family corporation also owned by my brothers and sisters. We want to be able to age gracefully, disease-free, and very strong in our powers and abilities and cognition-- and it requires a good environment.
Any seed can grow as long as it has a great environment, and that's what we are trying to promote for everybody."
Overall impact
Their innovative method of natural farming regenerated a way of producing goods that are highly nutritious and resilient. The Philippines is gifted with natural resources yet cursed with its location near the ring of fire, making it disaster-prone and perennially tormented by calamities like floods.
The agriculture industry also remains vulnerable to disasters. From 2010-2019, the Philippine Statistics Authority estimated this sector lost about around Php 290 billion (or US$5.6 billion). Because of this, many groups, especially farmers, have implored the government to address this problem and minimize the damages brought by upcoming typhoons.
Farmers are also among the poorest and most vulnerable sectors in the country. Because of the high cost of inputs, health risks, and land degradation caused by climate change, their livelihoods and health continue to be endangered.
Additionally, 95 children die from malnutrition in the Philippines daily, while a third of Filipino children have stunted growth, according to UNICEF for this year. The promising benefits of natural farming can be vital to achieving more resilient crops and eradicating malnutrition by providing access to healthy food for everyone, especially children.
In 2017, Bulacan farmers came closer to total self-sufficiency on rice and other produce. Pulilan remains to prioritize its food-producing capacity amidst investors wooing the municipality into converting lands to industrial sites and residential areas.
The natural farming farmers saw improvements in their lifestyle and overall wellbeing. They are more confident in providing their families healthy food and generating larger profits since they save money by not using complicated pesticides or fertilizers in their produce. It also increased their production, guaranteeing high-quality products, which they steadily supply in their niche market.
Overall, farmers look healthier, ageless, and stress-free, providing their families the same quality of life they are experiencing. Because in natural farming, the method keeps one moving and nourishes themselves with nutrient-dense food.
Business benefit
Sustainable businesses continue to be challenging business ventures for entrepreneurs. Profits are slow, and investments are high. Even so, these are the most impactful and lasting ones because this type of business is driven by passion and clarity as to why you are doing it. According to its founder, this type of business will take time because development takes time. However, she also believes that 50% of the challenge comprises 50% of the solution. Whenever they see challenges, they always ideate. They looked at possible partners with sustainable goals and created messaging around it.
Sustainability stories are also beautiful and favorable to the market. Marketing is done to obtain profit, but it also becomes a vehicle for awareness building and educating people with beautiful designs and stories. Altogether, it just has to be weaved so it can reach more people. Large companies also now have sustainability reports, and sustainable business ventures like Kalipayan Natural Farm benefit from these advocacies, with whom they usually collaborate.
Social and environmental benefit
The social benefit of natural farming is not only limited to selling fresh produce and planting resilient crops, but it also brings families together. In other countries, like Indonesia or Australia, their families come together after normal daily activities like school and work. They tend to their family farms or vineyards that foster relationships. The founder wanted it to be replicated in the Philippines. That's why she is encouraging more families to develop their spaces into gardens or farms and convert them to become sustainable ecosystems. She has also been providing advice and sharing her experience with families and individuals interested in trying this.
Moreover, natural farming does wonders in improving the overall well-being of people, especially children. When people are not well-nourished, cognition seems to go down. In the Philippines, there is a high malnutrition rate with children, and it's because they lack the right nutrients. It contributes to 20% of unproductivity when they get older. With natural farming, good nutrition does not only stop at the table but enhances the performance and growth of children as well.
The environmental benefit of this method has been reiterated a lot because of its zero-waste cycle and ability to utilize all its resources where everything becomes interdependent to each other. Efficient use of resources promotes the preservation of biodiversity and improves the habitat of the organisms contributing to and benefitting the ecosystem throughout its cycle. Reduced exposure to pesticides and chemicals maintains the soil's fertility and richness and prevents erosion and pollution. Proper soil management, a practice done in natural farming, also reduces carbon emissions, major contributors to the greenhouse effect and global warming.
Interview
Nikole Alicer Kazemi, Founder
Business information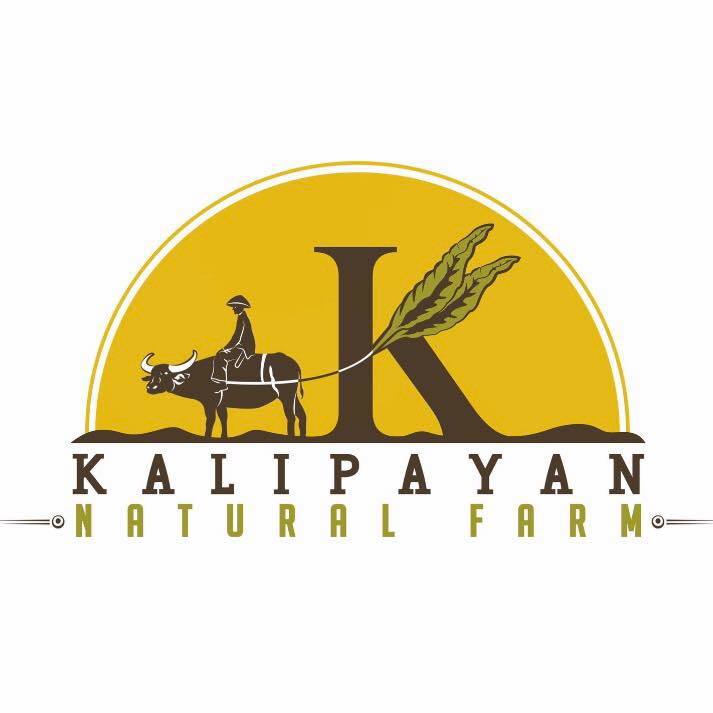 Kalipayan Natural Farm and Restaurant
Pulilan, Bulacan, PH
Year Founded: 2016
Number of Employees: 11 to 50
Nikole Alicer Kazemi founded Kalipayan Natural Farm and Restaurant in 2016 to build farm & community enterprises for an integrated, sustainable, and holistic livelihood and lifestyle. They sell fresh produce from seed to table, offer it through their restaurant, and have a farm activity exploration that advocates for sustainable farming. Their mission is to "pioneer and demonstrate a fully integrated and sustainable living environment, using appropriate technologies both traditional and modern, and to share our knowledge with others for the benefit of the present & future generations."