Overview
With Kamupak, consumers have the opportunity to reduce waste and emissions caused by single-use packaging. Kamupak is a reusable deposit box, and its circulation works through the deposit service. This implies the promotion of SDG Goal 12 Responsible Consumption and Production, as sustainable consumption and production also contribute substantially to the transition towards low-carbon and green economies. Also, SDG 13 Climate Action is promoted through strengthening the ability to deal with the impacts of climate change.
Authors
Aku Nikander
Heidi Koivisto
Jenni Raitavuo
Laura Varja
School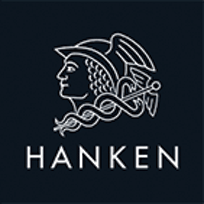 Hanken School of Economics
Professors
Martin Fougere
Eva Nilsson
Innovation
When consumers begin to use a Kamupak box for the first time, they pay a deposit of 3€, which is the only payment for the perpetual use of the deposit box. When they choose to stop using the Kamupak, the deposit is refunded. The Kamupak app makes using a deposit box effortless. Consumers can check from the app the nearest point where the Kamupak box can be returned. As mentioned in SDG 12, worldwide consumption and production — a driving force of the global economy — rest on the use of the natural environment and resources in a way that continues to have destructive impacts on the planet. Kamupak meets this need, as it reduces its users' carbon footprint by avoiding single-use packaging. Kamupak is owned and operated by Iida Miettinen, Karri Lehtonen, and Eero Heikkinen.
Inspiration
According to Iida Miettinen, the founder and CEO of Kamupak, we're living in a global waste crisis, which is mostly due to single-use packaging.
"The single-use packaging is growing rapidly together with the takeaway dining all over the world. We realized that it's a good time to bring the reusables to the market. It's really the environmental impact of why we're doing this. We want to scale this first in Finland, and later on elsewhere, as this really makes a positive environmental impact," says Iida Miettinen, the founder and CEO of Kamupak.
To counter the overconsuming of natural resources, a digital deposit system for reusable packaging was developed. Kamupak wants to replace single-use packaging with reusables, and they want to make it as easy as possible for the consumers and also for the companies.
"We want to make reusables easy and fast and change the culture of throwing away," says Miettinen.
Overall impact
Kamupak replaces takeaway disposable containers with a more sustainable solution. The Kamupak box reduces CO2 emissions by around 72-95% compared to a typical disposable box, depending on the material usage of the single-use package.
The impact Kamupak has had so far is that they've brought to Finnish market the idea of reusables for takeaway, and they already have regular customers who are now using reusables instead of single-use packaging. They have introduced a new way of operating in a more sustainable way, and hopefully inspiring new operators to reach the market and change the world
Business benefit
Kamupak bases its operations on volume-based service fees received from partners for running the deposit service. Kamupak is expanding its business and opening new markets, and more restaurants and grocery stores are joining the cooperation in the future. Kamupak currently has four employees, of whom one is a recent recruitment.
Social and environmental benefit
When comparing a single-use package with a durable package, the effect of a single-use is essential. The manufacture of durable packaging consumes more raw materials and energy compared to disposable packaging, but even after some cycles, emissions per use are lower compared to disposable packaging. The longer the container lasts in use, the more environmentally friendly the option.
As Kamupak's operations expand, they estimate that the operations of their reusable loop will result in around 2.5 g CO2 eq emissions per use. The main environmental impacts of a Kamupak box are caused by the manufacture, material, transportation, and washing.
The Kamupak box reduces CO2 emissions by around 72-95% compared to a typical disposable box depending on the material usage of the single-use package. Compared to a box made of virgin materials-made disposable PET plastic, the emission savings could reach up to 98%.
Interview
Iida Miettinen, CEO
Keep this story going! Share below!
Kamupak
Helsinki, Uusimaa, FI
Business Website: https://en.kamupak.fi/
Year Founded: 2018
Number of Employees: 2 to 10
Kamupak offers an ecological alternative to disposable packaging. Kamupak reduces the carbon footprint of the take-away industry by providing a circular takeaway solution for grocery stores and restaurants. Kamupak proposes a digital deposit system for reusable packaging to consumers.