Rethinking Waste: An industry Set To Boom
Aoracreo
Overview
The brains behind the business are Cesar Marulanda. Cesar founded Aoracreo – a Spanish double-entendre meaning 'now I believe, now I create' – back in 2011. He explained the company's name to mean "now I believe the problem, now I create the solution".
Author
Andre Pontifex
School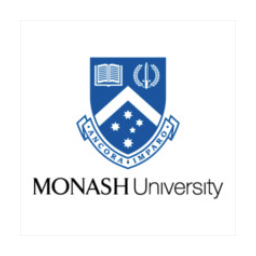 Monash University
Professor

Gitanjali Bedi
Innovation
Based in Melbourne, Australia, Aoracreo repurposes plastic waste and creates sustainable and creative products that are made to last.
Cesar starts his process by accumulating plastics from a variety of local businesses.
"I concentrate my collection in Brunswick, there are three main businesses that provide the plastic - Padre Coffee, Royal Nut Company, and Ceres," Cesar said.
Next, he sorts the plastic and prepares it for the creation of his products.
"Processing is just cutting the bags so you can open the tube of the actual plastic bag so then you can have a bigger area layering the bags and then ironing the bags into a single sheet of material" he explains.
The use of the common house-hold iron challenges the idea of innovation as he has found an item that most homes have and thus lowering any barriers to entry.
From this new melted HDPE plastic, products start emerging through the clever and artistic craftsmanship that Aoracreo is best known for. Aoracreo is a for-profit enterprise but Cesar recognizes the countless business avenues to which his innovation could be applied.
"I think we got a business model that is a win-win for the environment and also for me" Cesar explains.
Inspiration
Cesar explained that AoraCreo was inspired by Swiss Company Freitag whose products are made from used truck tarpaulins that are then repurposed into everyday items. Cesar said he has always been an artist but adapted his craft towards an environmentally sustainable goal. He described how pollution is a global problem but invites a global solution.
"I only deal with three companies but imagine how many coffee roasters or how many nut producers there are now – there would be literally millions!" Cesar said.
Aoracreo is part of the Precious Plastic Community - a broader group of engineers, craftspeople, and artists who all repurposes plastic waste into new, clean, clever products. Precious Plastic is an open-source initiative started by Dutch industrial designer, Dave Hakkens, that shares information about how to sort, melt, cut, and mold plastic into new products. As the name of the community suggests, Hakkens challenges the common misunderstanding that plastic is worthless and single-use and encourages people to reuse and repurpose plastic. Aoracreo reflects this sentiment too in their work.
"Very basic methods that anyone can use - and that goes to the third core value of the business which is that it is open source. I also teach workshops and I basically share with every single person how I do my thing" Cesar explained.
Overall impact
The impact of Aoracreo's work is many-sided. The raw materials that are used are waste products from the three aforementioned businesses. Every week the waste that would have gone to landfill gets turned into a backpack, wallet, chalk bag, or tote bag - all made to last. Besides his contribution to reducing plastic pollution, Cesar also proposes a change to the way people operate their businesses and perceive products. His determination for Aoracreo to be a collaborative open-source initiative challenges current perceptions that only one company can take the lead. He instead encourages others to join him and learn together. Aoracreo also creates products that are built to stand the test of time.
Cesar collects his raw materials for free but the products he makes are very labor-intensive. Within the Precious Plastic community, a broad range of tools, machines, and technologies can be found but as Aoracreo proves, sometimes the simplest is the best.
Business benefit
After studying Industrial Design at RMIT, Cesar was exposed to lots of options for how he could create his products. From vacuum forming to plastic properties, he has developed close to 10 years of experience working with plastics and has made it an art. The drive primarily for Cesar is to reduce the amount of plastic that goes to landfills and educate others that plastic lasts forever.
"Every single time I sell a product [I say] your mission now is to tell all the people, all the creatives that you know that there are like a million types of materials for them to use for free" Cesar said.
This cooperative and community-driven culture that Cesar is fostering forms the foundation of a new way of conducting business that he believes has infinite possibilities.
"It could generate so much business because maybe not all people are going to make bags but it's just materials [that can be] used for so much," Cesar said.
As studied in his degree, Cesar practices as many of the United Nations Sustainable Development Goals in his business as he can and recognizes the ability to meet more goals as his business grows.
"It's a product that doesn't demand from the planet," Cesar said.
Social and environmental benefit
As for future plans, Cesar wants Aoracreo's practices to be the new norm across Australia.
"If we decentralize recycling [so] that it's not just one or two or three central plants that deal with [plastic] but it's local and divided in a way where we separate the stuff that we can actually deal with by hand and then we take …the really dirty stuff or whatever- that's for the big [companies]" Cesar said.
Aoracreo offers several short-term and long-term benefits to society and the environment. The production and selling of products perpetuate a circular economy while the conversion of what was once waste into new products improves the environment.
"There's so much that actually can be done just by hand - it just needs people that's all," Cesar said.
Interview
Cesar Marulanda, Founder
Keep this story going! Share below!
Aoracreo is a company located in Melbourne that up-cycles plastic waste and repurposes it into new fashion accessories and products. The business seeks to reduce the amount of waste going to landfills and educate people that plastic is valuable.