Rethinking the Blue Gold cycle
Hydraloop
Overview
The Hydraloop unit works completely automatically, is self-cleaning, and with The Hydraloop smartphone app, consumers can track the amount of water recycled per day, week, or month allowing optimization for water savings. The unit is 80 centimeters wide, 187 high, and 34 cm deep, allowing it to fit in narrow spaces and be easily connected to the houses' plumbing system. The unit has a 300-liter capacity and a maximum treatment capacity of 530 liters per day.
Authors
Jorge Benitez
EMMANUEL TOLEDO
School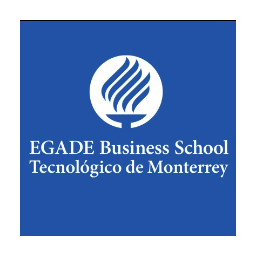 EGADE Business School Tecnologico de Monterrey
Professor
Ezequiel Reficco
Innovation
The technology behind Hydraloop allows consumers to recycle water without using chemicals and filters, which reduces maintenance costs, maximizing the overall process, and at the same time meeting international water quality standards in the US and Europe. Hydraloop technology removes dirt, soap, and other pollution through six combined technologies: Sedimentation, Flotation, Dissolved Air Flotation, Foam fractionation, Aerobic Bioreactor, and the final treatment of using a UV light for disinfection.
Sabine Stuiver (Upper Left); Emmanuel Toledo (Upper Right); Jorge Benitez (Bottom)
Inspiration
The inspiration behind Hydraloop management was born from the most intrinsic and obvious reason, which is their awareness and concern regarding the current water usage and the imminent escalating water crisis the world will continue facing.
Hydraloop management and employees have a vision that in 20 years' time, no building will be built without its own greywater recycling system. Water recycling should become a standard item in every single home and building, just like climate control, solar panels, or a heat pump.
Overall impact
Worldwide, agriculture accounts for 70% of all water consumption, compared to 20% for industry and 10% for domestic use. Hydraloop is initially tackling domestic use by saving more than 45% on mains water, reducing the carbon footprint, saving energy, and decreasing sewage emission. Also, the business model could be easily extrapolated into other massive water-consumption industries as the management mentioned that they are working on a larger unit that will increase the storage and recycling capacity.
Business benefit
The financial outcome also plays a key role in Hydraloop's long-term sustainability objective. The company has carried out a fundraising process aiming to strengthen its balance sheet and ensure the projects' materialization in the long run. Also, the management currently works with several partnerships around the world that provide a wide maneuvering room for further expansions and entry into new markets. Lastly, the company will seek an additional cash flow injection through a licensing process, which will allow the business to escalate and add liquidity to continue investing in innovation.
Social and environmental benefit
A growing population will demand more water in the future and will aggravate the current water crisis. According to UNESCO, with the existing climate change scenario, by 2030, water scarcity in some arid and semi-arid places will displace between 24 million and 700 million people.
Because of this, Hydraloop seeks to contribute and face one of the most critical problems worldwide through a disruptive water-saving initiative that allows optimization for in-house water usage, improving the quality of life in many societies.
Globally 80% of all wastewater goes back into the environment untreated (UNESCO 2017). All too often, water is considered a cheap resource - and wastewater is thought of as disposable. This needs to change now. It is time to implement circular water management solutions and prevent our most valuable resource from being lost.
Interview
Sabine Stuiver, Marketing Director & Co-founder
Keep this story going! Share below!
Water scarcity is a reality. Over the last century, water use has grown more than twice the growth rate of the population and continues to increase. Also, the effects of climate change and changes in weather around the world could turn into longer and more common droughts worldwide.
Even though our planet is comprised of 70% of water, the freshwater that we use day-to-day represents only 3% of the total water on the planet while two-thirds of it is in frozen glaciers or unavailable for use. According to research, around 1.1 billion people worldwide lack access to water, and a total of 2.7 billion people experience water scarcity for at least one month of the year. This situation is likely to worsen in the future. At the current consumption rate, it is expected that by 2025 two-thirds of the world's population may face water shortages. Ecosystems around the world will suffer even more.
Hydraloop is fully aware of the current water crisis and is committed to tackling water shortage and optimize water usage by recycling and reusing in-house water consumption. With Hydraloop's innovative and technological products, it is possible to save more than 45% of the total in-house water consumption by providing clean, safe and high quality recycled water to be reused for toilet flushing, washing machines, garden irrigation or to fill a swimming pool. The Hydraloop unit allows users to recycle 85% of in-house water consumption, which accounts for almost every water usage, according to the research paper "Residential End Uses of Water" published by the Water Research Foundation, only in the US 13% of the total in-house water consumption is related to leaks.
Hydraloop Systems sees it as its responsibility and is proud to contribute toward three of the United Nations Sustainable Development Goals.
The Sustainable Development Goals are the blueprint to achieve a better and more sustainable future for all. They address the global challenges we face, including those related to poverty, inequality, climate change, environmental degradation, peace, and justice. The 17 Goals are interconnected and in order to leave no one behind, it is important that all goals are achieved by 2030.