Rethinking Farm-to-Table on a Massive Scale
Cambridge Mill
Overview
Cambridge Mill's farm-to-table program extends well beyond a traditional 100 mile menu with innovative large scale organic farming, utilization of green energies, and community outreach and involvement. Cambridge Mill hosts approximately 1000 people a week at their upscale restaurant and event venue while committing to grow and supply as much of the food as possible from their organic farm in southern Ontario. From organic, dry-aged beef, honey from their apiary, and fresh organic produce, Cambridge Mill's Earth-to-Table Farm aims to do high volume hospitality with a socially responsible focus.
Authors
Jeremy Harman
Cassidy Driscoll
Oscar Davidson
Hamzeh Al-quq
Siyu Zhang
Joseph Papandrea
School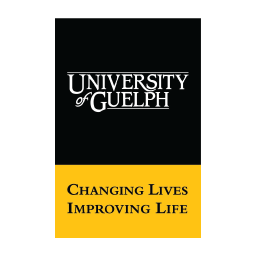 University of Guelph
Professor

Ruben Burga
Innovation
Five years ago, Cambridge Mill decided to establish a socially responsible supply line for their high volume restaurant and event space without sacrificing their ability to positively contribute to their ecological footprint. Before starting the Earth-to-Table farm, Alex Kasner, General Manager felt uneasy about "...consuming in a way that we weren't necessarily replenishing the resources we were using." This prompted the company to start exploring alternative methods of sourcing ingredients responsibly and allowing farmers and chefs to work together to create flexible, seasonal menus that utilize the best local ingredients. Eventually purchasing a 100 acre plot of land in Flamborough, ON, the sustainable vision was beginning to materialize. Through countless hours of trial and error, the farm has seen three successful years of harvest with ever expanding levels of benefit in both yield and community support. "I would say, during harvest season at least 50 percent of our vegetables that we see come into the restaurant are being sourced from the farm..." stated Alex Kasner. That percentage is expected to grow each year as the farm becomes more experienced and yields greater volumes of produce.
Inspiration
The innovation was the brainchild of President and CEO Aaron Ciancone and business partner Jeff Crump. Both sharing a passion for hospitality and redefining the industry by use of sustainable innovation and full transparency of supply chain. They have published two Earth-to-Table cookbooks that highlight their sustainable practices and give fans access to their delicious 100-mile recipes that are featured in their restaurants.
This focus and commitment to sustainability is the main purpose of the organization and acts as the main driving mission for all aspects of Cambridge Mill. The most important part of their business is to put the community first and give back wherever they can. As a high volume restaurant and event space, the space sees approximately 1000 people a week so an important consideration to Cambridge Mill is not only what they provide as a company, but what they leave behind. Therefore the company puts the environment at the forefront of their business operations to heavily consider their carbon footprint and the mark they are leaving on the planet.
Overall impact
In the short term, the farm took quite a lot of capital to start, and was quite costly in the early learning stages in both blight disease which decimated roughly $100,000.00 of tomatoes, or finding that organic vegetables are not always the most visually appealing on the plate. Guests have responded quite favourably to the transparent supply chain and Cambridge Mill's commitment to the environment. Employees are interested to learn more about where the food they are serving comes from and this creates a deeper loyalty to the company as their values align with the company's purpose. In the long term, Cambridge Mill will serve as a success story that large hospitality companies can be socially responsible with an ethical, transparent supply chain. It will be a model that other companies can gain inspiration from and create sustainable green business models.
Business benefit
Business Impact:
The Cambridge Mill has extended their environmentally sustainable mission to their physical building. Built on the five-storey 19th century Dickson Mill, the company chose to restore this building far beyond its original glory to become a high end restaurant and venue. Utilizing green energy offsets some of the operational overhead with solar energy supplying some electricity, and a strategic redirect of the naturally flowing river water simultaneously cools the stoves in the kitchen then heats two terraces with the same water. The Earth-to-Table farm has impacted the business by allowing for locally sourced foods to be served to all guests at the restaurant. This farm has been a high capital investment which will not likely contribute any profitable returns, however it contributes in ethical food production, lowering the carbon footprint, and being overall socially responsible. The goal is to be a part of the larger conversation about sustainable agriculture and business practices. The fact that they started this initiative so early on in the growth of the company allows them to comfortably scale with future ventures as corporate social responsibility is embedded into the business model.
Social and environmental benefit
Societal Impact:
In recent years, Cambridge Mill has partnered with the Bridges Cambridge Shelter to create the program "Real Jobs for Real People", an initiative to use the organic farm as a resource for rehabilitation. In the pilot project, six individuals suffering from homelessness, substance abuse, addiction, and mental health illnesses were selected to attend weekly training sessions and work studies to learn various skills to successfully work in the agriculture industry. This program offered empowerment, knowledge transfer, a positive work experience, a good reference, and the opportunity for future sustainable employment. The program not only gave them knowledge of agriculture, it offered an alternative to their current narrative along with resources to get there. Real Jobs for Real People was a contributive effort that helped push the conversation forward toward a less stigmatized public image of mental illness and homelessness.
Environmental Impact:
The main environmental impact from this Earth-to-Table farm initiative is the reduced carbon footprint of Cambridge Mill. Being a large, high volume restaurant and event space, any sort of reduction in carbon is a step in the right direction. The choice to have chefs work directly with farmers allows for less food waste and minimizing the use of international produce by focusing on seasonal menus and farm fresh ingredients. By choosing to make the Earth-to-Table farm fully organic, it gives back to the land by avoiding harmful pesticides that can leach into the groundwater. The farm goes a step further by utilizing a crop rotation practice to avoid monocultures and gives the soil time to replenish its nutrients. "It's not what you're getting out of the ground, it's what you're putting back into it." (Alex Kasner, General Manager, Cambridge Mill, 2019). The farm even uses various composts such as mushroom compost for adding certain nutrients, or carrot compost for other essential soil nutrients. This process is not necessary however the Cambridge Mill feels like ethical farming is the right way to do it. Finally, the farm land used to be a pesticide using farm so Earth-to-Table has reclaimed 100 acres of Southern Ontario farm land and is restoring it to a natural, organic state. The farm refuses to use gas powered tools and equipment and instead uses electric or biodiesel repurposed from the kitchen fryers. The Mill's most recent initiative is to ban single use plastics from the restaurants starting with plastic straws. These initiatives are not static and instead a constant work in progress as new issues come to light.
Conclusion:
Cambridge Mill's sustainable supply chain model has been a successful venture so far and a great example of a company that can both turn high profits and be socially responsible at the same time. Focusing on their carbon footprint, ethical ingredient sourcing, and giving back to the community in need, this company has a clear purpose for existence that goes far beyond the need to maximize shareholder wealth. Understanding that patience is key in creating a venture at the scale of this size, the company is well underway to becoming a fully sustainable, high volume restaurant and event space. Their efforts will go a long way to innovating in the hospitality industry and serve as a successful business model that combines corporate social responsibility and driving profit simultaneously.
Interview
Alex Kastner, General Manager
Keep this story going! Share below!
Cambridge Mill
Cambridge, Ontario, CA
Business Website: https://cambridgemill.ca
Year Founded: 2011
Number of Employees: 51 to 200
Cambridge Mill is a high-volume restaurant and event venue situated in the heart of Galt, Cambridge's historic downtown on the edge of the river. Serving high end farm-to-table dishes from their very own Earth-To-Table farm, they serve approximately 1000 guests per week. They are a premier restaurant destination and home to many beautiful weddings.