Rethinking Community Service in Developing Countries
Antipodeans
Overview
Antipodeans must ensure that the work they do in these local communities is sustainable. Organizations who provide community service in developing countries must be careful that their projects actually leave the communities better off and will allow that community to continue in their development plan. Antipodeans is a leader in this field and has taken steps to ensure that they provide a service that fully embraces and adheres to the UN Sustainable Development Goals.
Author
Liam I. Murphy
School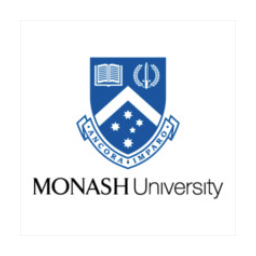 Monash University
Professor

Gitanjali Bedi
Innovation
Antipodeans has fully embraced the UN Sustainable Development Goals, placing an emphasis on Goals 2, 3, 4, and 6 (Antipodeans: Adventure travel for students and schools, 2019).
Antipodeans' teams are contributing to the goal of Zero Hunger by assisting local communities in building greenhouses for schools so that produce can be grown sustainably. Senior Sustainability Officer Lauren Cain also stated, "When it comes to our University Teams, there is a technical knowledge exchange. So that would be in, say… Nutrition and Dietetics, where the teams provide clinics and workshops to local communities."
The goal of Good Health and Well-Being is also targeted by Antipodeans. The teams assist local communities in disease prevention, starting with increasing access to clean water and sanitation to prevent waterborne disease. Lauren stated, "We also work with local clinics and hospitals, conducting integral health screenings, promoting hygiene, and running pre- and post-natal workshops." Aligned with this goal is the goal of Clean Water and Sanitation. The World Health Organization estimates that waterborne disease related to unsafe water and sanitation is responsible for 2 million deaths each year (Harry Oosterveen, 2019). Antipodeans helps build water systems with safe piping materials and sanitary sewage disposal, as well as promoting education on hygienic behaviors.
Another goal that Antipodeans contributes to is Quality Education. By assisting in school builds, Antipodeans has been able to work towards an increase in primary school enrollment rates and decrease in dropout or truancy rates.
Inspiration
According to Lauren, "A lot of the communities we visit do actually have a development plan, they just don't have the resources to start." Antipodeans is inspired to provide these local communities a kickstart and provide the initial cash injection required. As part of the pre-departure program, students fundraise to pay for the materials and the wages of the locals working on the project.
Antipodeans has always carefully considered the effect their volunteering has on a local community. The leadership team at Antipodeans has seen that in the past, competitors who offer a similar experience can be guilty of self-serving involvement. Lauren stated, "These organizations must acknowledge the negative impact of, for example, visiting orphanages or doing something that maybe made you feel warm and fuzzy but leaves the community no better off." Antipodeans is inspired to be a leader in ensuring that organizations that offer community service in developing countries are committed to providing a sustainable service. "When we start the work we do, we must then be able to leave the community in a way that allows them to continue in a sustainable way."
Overall impact
Over 3,000 students travel with Antipodeans each year, and they expect that number to grow, meaning they will be able to have a greater impact through community service. However, in order to ensure that they are able to continue having an impact on these communities, Antipodeans will need to increase resources involved in researching and identifying in-country partners and sustainable projects to assist. Antipodeans has helped in educating this nation's youth and creating connections beyond borders. It has also educated local communities about sustainable practices. By providing an initial cash injection, communities are able to continue in their development plans.
Business benefit
By publicizing its commitment to the UN Sustainable Development Goals, Antipodeans has created a reputation that appeals to their clients—schools and families. Lauren emphasized that "schools definitely take an interest in where their students' money is going and what their students are learning." University students that travel with Antipodeans are eligible for the SA Help-Loan. "The Australian government wants to make sure that any Australian dollar is being funneled through to the communities responsibly." Given that university students are able to access this loan, the number of students deciding to travel has increased, increasing revenue.
Lauren also stated that Antipodeans' commitment to the goals has "helped us gain access to a network of businesses that are socially responsible and taking steps to implement new ideas and sustainable measures that we can learn from."
Social and environmental benefit
When asked why communities are grateful to have the Antipodeans teams visit, Lauren stated, "the biggest benefits to our communities would be the actual cash injection. A lot of our communities do actually have a development plan but limited funds to contribute to it. For example, we help them build one greenhouse, they take the funds that they receive from selling produce from that greenhouse and re-inject it into the community."
An additional benefit to our society is that these trips give Australian kids an opportunity to try and understand how other communities operate and gain some knowledge about issues that may not exist in their own bubble. Lauren said, "on countless occasions we have found that our program guides students in what they study at university. Kids often say that they traveled overseas, saw an issue, and their lack of knowledge meant that they were limited in how they could help. So now they're studying International Development and eager to make a difference." Antipodeans hopes that by working on sustainable projects and emphasizing the type of work they are completing, they will teach the students about the importance of sustainability in the process.
Interview
Lauren Cain, Head of Research and Development
Keep this story going! Share below!
Antipodeans was founded in 1991 by Australian schoolteacher Colin Carpenter. The Sydney-based company runs bespoke educational tours overseas for Australian and New Zealand schools and universities. The programs are entirely student led—meaning the high school students are responsible for coordinating all components of the trip, including managing finances and preparing the itinerary under the supervision of a qualified leader. The company's belief is that "the more students we help educate through travel, the more positive our future will be" (Antipodeans: Adventure travel for students and schools, 2019). A major component of Antipodeans flagship program, "The Expedition," is the project. In this part of the program, students spend eight to ten days in a local community volunteering and assisting the local tradespeople in a sustainable project.