Responsible Local Sourcing
Miijidaa Cafe & Bistro
Overview
Miijidaa Cafe & Bistro has their hand in helping several of the UN Global Goals for Sustainable Development, specifically Responsible Consumption and Production. Miijidaa has made it a priority to incorporate excess food waste such as peelings, grounds, etc., into other aspects of their menu, thus cutting down on food waste. They also work mainly with local suppliers and producers in the Guelph area and eliminate food items that are bad for the environment where they can.
Author
Annalise Leung
School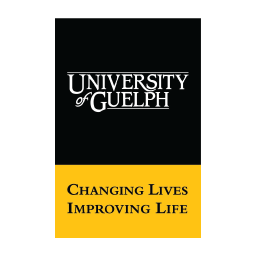 University of Guelph
Professor

Ruben Burga
Innovation
To eliminate food waste, the bar manager and executive chef of Miijidaa work to update their menus quarterly. Since Miijidaa tries to buy as many supplies locally as they can, they must abide by the seasonal restrictions for certain products in order to cut down importing from outside of Canada. So if certain products aren't available in the winter, such as strawberries, Miijidaa's chefs will work to use other substitutes that can be accessed locally in the winter. While updating the menu, the chefs and managers are carefully looking to see what can be reused where. For example, Miijidaa noticed they were making lots of coffee and were throwing out the coffee grounds. Now they have incorporated the grounds into a new dessert offered on the menu to ensure cutting down waste (abiding by health and safety codes of course).
Another innovation of the Miijidaa team working towards being sustainable is how they designed their cocktail menu to not include any citrus because it happens to be very bad for the environment to grow citrus.
Lastly, Miijidaa makes it a priority to buy from local producers, thus cutting down importing supplies from California and Mexico. About 80% of Miijidaa's bar and liquor products are from Canada. Miijidaa has recently initiated a pollinator garden in their back patio where their staff comes out and helps plants that help sustain the bee population and other herbs that can be used throughout the restaurant.
Inspiration
The inspiration for these innovations is rooted by the expectations and benchmarks that the Certification for B Corporations set out. There are approximately 400 benchmarks, and cutting down waste is one of the benchmarks Miijidaa targets. Miijidaa also looked at a cost-benefit analysis, which was also a contributing factor to the inspiration of initiating these innovations, as responsible consumption allows companies to reuse resources where applicable. Also by buying locally for supplies, Miijidaa can support local companies while saving the costs of transporting supplies from outside of Canada. "There was a CBA (Cost-Benefit Analysis) done for it but not initially...what inspired it, is that we really want it to be as environmentally responsible as we could be, not necessarily for the economic benefits, though we realize that it is fantastic, but it's part of what we need to be certified as a B Corp, and there's a lot of ways to come at that...we wanted to target our waste and cut it down as much as we could, reuse products in house and showcase what we can get locally."
The biggest underlying inspiration that prompted these sustainable actions is just simply within the company, wanting to do more and find ways to always improve themselves. "We think we can always do better, we have a huge emphasis on waste...from using the scraps of our vegetable peelings...an acceptable loss for restaurants, our chefs weren't satisfied so they found a way to dehydrate it in our pizza oven and turn it into ash and use it on our menu."

Overall impact
Looking long term, the UN Global Goals for Sustainable Development is something that everyone needs to strive to achieve but it all has to start somewhere. That's why these simple short-term initiatives started by Miijidaa, like planting herbs in their patio, reusing coffee grounds into other parts of their menu, etc., are great foundations of sustainability that can help get the ball rolling and can always be improved upon.
If enough people can get behind and start incorporating these short-term innovations, it can impact many on a much larger scale. By Miijidaa paving the path in sustainable business practices, it can show other businesses in the industry that it is possible to do good and still do well financially. Most importantly, Miijidaa is setting an example to other firms that saving the environment doesn't have to have an opportunity cost.
Business benefit
Because Miijidaa's founders, shareholders and managers have articulated how sustainability is a priority of their business, their staff exemplifies a like-minded attitude. Miijidaa is a certified B Corporation, and about half of its role is fighting for climate change and sustainability, but the other part is investing resources back into their team. By reinvesting into their staff through training programs, funding staff education opportunities, etc., Miijidaa experiences lower turnover, increased employee well-being and collaboration of innovative ideas at all levels. Their executive chefs show an eagerness to improve their menu and consumption habits. A company that has low turnover can save costs and instead spend that money in other areas. Their staff has partaken in their sustainable initiatives, by coming together to plant herbs and help their garden retain the bee population.
Social and environmental benefit
Miijidaa targets the triple bottom line, people, profit and planet. The innovations by Miijidaa have impacted the environment the most, by getting supplies from local suppliers, cutting down waste, reusing scraps, planting their own herbs, etc. Short term-wise, if Miijida paves the path in simple sustainable actions, this could trigger other restaurants to start taking on similar initiatives, leading to a long-term effect of making the restaurant industry more sustainable and overall helping the environment.
Looking at social impacts, Miijidaa is supporting local suppliers and companies by using them as their main providers. Again, by Miijidaa taking the first step in eliminating exports outside of Canada and showcasing their suppliers, it creates an environment where other restaurants/ establishments of the food industry are supporting local businesses.
Overall, Miijidaa is a thriving business in a very competitive industry, and they are leading the way in sustainable business practices. All these sustainable solutions are attracting customers and starting to catch the eyes of restaurants who will soon jump on the bandwagon of sustainable initiatives!
Interview
Cole Walker, Service Manager
Keep this story going! Share below!
Miijidaa Cafe & Bistro
Guelph, Ontario, CA
Business Website: https://www.miijidaa.ca/
Year Founded: 4
Number of Employees: 11 to 50
Miijida Cafe & Bistro appreciates the many influences that have contributed to Canadian cuisine by implementing different cultures of influence. Being one of the first certified B corporations, Miijidaa is held to higher standards of social and environmental performance, for which they have created initiatives to cut down waste, support Aboriginal Canadian artists, source food locally, and fund many foundations, to name just a few.