"Responsible Consumption of Water and Energy is Possible"
Accesorios y Acabados S.A.S.
Overview
Accesorios y Acabados, according to Mr. Marulanda "is a company that emerged 32 years ago in the market as a project", to solve a problem associated with mass consumption and cost of paper towels for hands in bathrooms of establishments with high traffic of people such as universities, shopping centers, hotels, hospitals, airports, stadiums among others.
Mr. Marulanda mentioned that this idea "originated the creation of an assembly plant of hand dryers in the country", however, once in the market, it was identified that it generated greater profitability to import them than to produce them, in addition to the need to expand the portfolio and include other products that were unique, with high quality standards, exclusive and that allowed the saving of water and energy.
Currently Accessories and Finishes, became the number one company in Colombia, specializing in providing exclusive products and with the best technology for the provision of bathrooms focused on saving water and energy, with experience in design, construction and professional technical service, of spaces at institutional and residential levels.
Authors
FABIO MIGUEL MOJICA
Christian Rincon
School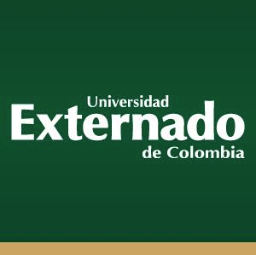 Universidad Externado de Colombia
Professor
Gustavo A Yepes López
Innovation
Accesorios y Acabados specialized in the importation and commercialization of products for bathrooms, developed with high quality standards and innovation that, inn Mr Marulanda's words "incorporate technology, and contribute to the responsible consumption of water and energy", granting economic long-term benefits for consumers. For this purpose, it brings together its clients in four sectors: hotel, institutional, residential and laboratories. The mission in each of these sectors is to search the world for the best products and bring them to the country, in addition to the incorporation of technology for the saving water and energy, contributing to health, hygiene, and access to people with some degree of disability, vandalism and even having distinguished or exclusive designs.
Mr Marulanda says "the company was created in favor of saving and reducing the waste generated by the massive consumption of paper in the hand towels of shopping centers". I install a hands dryer assembly factory in the country, but once in the market they found that it was cheaper to import them than to produce them; In addition to the dryers they began to market discharge valves, becoming pioneers with these two products. Over time they has been reinventing, making alliances with suppliers from different parts of the world and became an exclusive distributor for certain brands.
The innovation of the company promote the responsible consumption of water and energy by its customers, for this reason participated in the creation of the CCCS (Colombian Council of Sustainable Construction) in which consensus is sought with other companies so that creating or transforming sustainable spaces, they have recently was participating in projects that allow recycle the rain water and use in sanitary facilities.
Inspiration
Accesorios y Acabados arises from a thesis of its owner and founder, in which he sought to replace the use of paper towels for hands in shopping centers, with electric dryers. For Mr. Marulanda, "the final objective was to reduce costs and the production of waste."
Mr. Marulanda indicates that subsequently, it supported its growth and innovation in the following premises:
- "Clients seek savings and it is possible to do so, it is not only about money, we have a social commitment, we can save water and energy, since probably in the future the great wars will be about water".
- "We must put the best technology and products at the service of saving water and energy, rainwater is being reused with some of them".
- "We want to generate comfort and experience with our products, to be exclusive in the market".
Overall impact
The company serves different private and public sectors, including Universities, Airports, Shopping Centers, Stadiums, Hospitals, and Event Centers, among others. Some with a traffic of more than one million people per month. The savings from the installation of products with high technological standards free of energy use and low water consumption, even with the channeling of rainwater, would also positively impact the decrease of paper towels for hands. Resources obtained through public-private partnerships, public policies or governmental initiatives, could be taken to vulnerable sectors that lack these basic services.
Business benefit
Diversifying the sectors or fields of action has allowed the company to continue for more than 30 years, gain recognition and expand in the market. For the last three years of fiscal closure, that is, 2016, 2017 and 2018, it has received revenues of more than 13 billion Colombian pesos.
Social and environmental benefit
The company promotes the use of products to save water and energy with incentives through training and discounts for employees. It is also estends an invitation to be generators and promoters of change in their families and social circles.
Mr Marulanda mentions that "currently there are products such as faucets, toilets and handwashers, which reduce water consumption by 70% compared to traditional products". By applying new technology the combination of water and air is more efficient without diminishing quality in cleaning and using little water.
There are ultra-efficient hand dryers, that generate drying in the shortest time possible by the air flow they produce, consume 50% less energy than traditional machines that oscillated in over 12 amps, and reduce the consumption of paper towels.

The commitment through its alliances and buyers is to encourage the acquisition and use of products that generate the least consumption of water and energy, creating awareness in society and contribute to the implementation of sustainable constructions in the country, example: implementing technologies that allow to channel and reuse rainwater.
Interview
Eduardo Marulanda, Founder and General Manager.
Keep this story going! Share below!
Accesorios y Acabados specialized in the importation and commercialization of products for bathrooms, developed with high quality standards and innovations that incorporate technology and contribute to the responsible consumption of water and energy, which propitiate long-term economic benefits for their clients.