Renewable Energy: The Future is Clean
ACCIONA United States
Overview
The company is among the worlds top wind power promoters and operators. It has 220 wind farms running in 14 countries, and its total production in 2016 was 17371 GWh, 83% of the total generated by the company.
Author
Andrea Barberia
School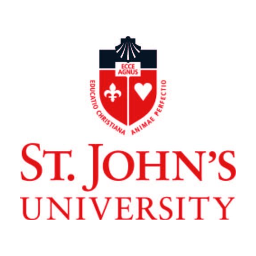 St. John's University
Professor

Charles Wankel
Innovation
ACCIONA was officially founded in 1997, succeeding its previous originators, MZOV, which was created in 1862, who joined Cubiertas y Tejados in 1978, creating a partnership in which later merged with the company Entrecanales y Tavora. Together, this formed NESCO Entrecanales Cubiertas S.A., later renamed ACCIONA.
This company focuses on not only one, but several Global Goals for sustainable development. ACCIONA is a global company with a business model based on sustainability and clean energy. Its aim is to respond to society's main needs through the provision of renewable energy, infrastructure, water and services. This company is a leader in the development and management of these global objectives. ACCIONA's vision is to create a better life for the generations to come.
To further explain exactly what this company is doing for the United Nations Sustainable Development Goals, the company outlines many of the goals they have successfully contributed to. Based on their four main objectives, AACIONA has purified and desalinated water for more than 110 million inhabitants worldwide. They have generated renewable energy, avoiding the emission into the atmosphere of more than 100 million tons of CO2 in the last six years. ACCIONA has invested in innovation projects that would create more sustainable and resilient infrastructures, as well as continue to fight climate change and its consequences. While these are their main objectives, they continue taking steps towards making the world a better place every day. Since 2016, they have done everything from collecting large amounts of food for food banks, raising awareness regarding disabilities, equality, gender, age diversity and more as well as participating in different international organizations and initiatives to promote sustainable developments. This company has made a great effort to contribute to every sector of the Sustainable Development Goals.
Inspiration
The leader of ACCIONA, Jose Maria Entrecanales was inspired by his passion to create a better life for future generations. While the company stemmed from parent companies who also had the desire to create innovations for the world, ACCIONA set out to expand these mechanisms and create a new found system of sustainability in order to contribute to social welfare, economic welfare, environmental protection and social responsibility. Interviewee, Jesus Barberia states, "The innovation is to generate electricity from the force of the wind which is a renewable (sustainable) green (nonpolluting) and free energy resource."
As we look at one of their main goals, we can tell that ACCIONA feels strongly about renewable energy and finding a way to create better living standards for households all around the world. We can conclude that the leaders' passion for his business has motivated and impacted his employees in the same manner. Mr. Barberia goes on to say, "My professional passion for sustainability and renewable energy and desire to contribute to build an economically stronger America and a cleaner planet for future generations motivates me every day to work independently with minimal supervision. To have the opportunity to work for a manufacturer of wind energy equipment is not only professionally rewarding but also allow me to contribute and ensure a cleaner environment for our planet and energy security for our country."
The leader was able to find a team of the most skilled and hardworking people who shared his passion and work ethic. He placed people like Jesus Barberia in these positions because he believes that they could aid him in helping to create a better world for all people.
Overall impact
The overall impact of this innovation happens to be the fact that this company has produced enough pollution-free electricity to power more than six million homes. This company takes great pride in being known as the world leader in renewable energy. They have a strong presence all over the United States, as well as 15 countries and five continents. This company uses their advance in renewable technologies in wind, solar PV, solar thermal, hydro and biomass in order to successfully complete their projects. ACCIONA is capable of applying their technological capabilities at any stage of a wind or solar project.
Not only is this company seeking to change the world through energy, they are also helping in ways that they may not even recognize. This company has employed over 30,000 people all over the world, each with special skills that they are ready to share with the world. These professionals are made up of over 110 different nationalities and are able to add great value to the business. This company takes pride in creating a sustainable future by taking everyday issues and creating something greater from it.
For Jesus, the impact of this innovation goes far beyond the surface.
"My professional passion for sustainability and renewable energy and desire to contribute to build an economically stronger America and a cleaner planet for future generations motivates me every day. To have the opportunity to work for a manufacturer of wind energy equipment is not only professionally rewarding but also allow me to contribute and ensure a cleaner environment for our planet and energy security for our country." -Jesus Barberia
Business benefit
In 1996 an iconic moment in the evolution of the American consumer happened, on live TV Kathy Lee Gifford gives a tearful National apology when she found out her clothing line was being made by children in poor labor conditions. (http://www.businessinsider.com/how-nike-solved-its-sweatshop-problem-2013-5). Next in 2016 Apple and Foxconn would be known for a major scandal. "The biggest and most famous, Foxconn, came to international prominence in 2010 when an estimated 18 of its employees tried to kill themselves. At least 14 workers died. The company's response was to put up suicide nets, to catch people trying to jump to their death. That year, staff at Foxconn's Longhua factory made 137,000 iPhones a day, or around 90 a minute." (https://www.forbes.com/sites/timworstall/2016/09/20/the-guardian-wrong-apple-suicide-china-wages-about-everything-all-the-time/#f64a9502e934) Social media has evolved to create a new type of consumer, this consumer is one who wants to know that the product they buy has a positive impact on society and that the company is not "cutting costs" which negatively impact any human beings. Where other businesses have failed, ACCIONA Energy succeeds in major business benefits.
Renewable energy is a completely beneficial business for only benefits are emitted with absolutely zero affects to the environment. Wind energy brings energy to thousands of US households without any emission of anything that could negatively affect the environment. This leads to a conscientious consumer base who want a reliable product that does more good than harm. Not only is ACCIONA a "green" business but it also based in the US which leads to influencing local, state, and the National economy rather than outsourcing their products to another company such as Nike and Apple. ACCIONA also enjoys many tax cuts from the US Government for being a renewable resource which increases its bottom line and can be invested into the company to better the product which in turn creates a healthier world. To reiterate ACCIONA goal is a business that "develops and adopts strategies and activities that allow the enterprise and its stakeholders to realize its business profit goals in ways that protect, restore and sustain the earth's environment for future generations." -Jesus Barberia, Vice President of ACCIONA
Social and environmental benefit
Since the 1700's humanity has used fossil fuels to do everything from electricity to transportation. Many centuries later two prominent issues would rise to the surface. First, is that the founders who created this energy source could have never thought that this energy source could be depleted and in modern times it is known that fossil fuels will eventually be depleted for a while. Second, in 1896 a "Swedish chemist Svante Arrhenius concludes that industrial-age coal burning will enhance the natural greenhouse effect. He suggests this might be beneficial for future generations." (http://www.bbc.com/news/science-environment-15874560) Svante Arrhenius theory was both correct and incorrect, for Arrhenius thought global warming would be beneficial yet it would later be concluded by the scientific community to be dangerous to all living things on Earth. These issues lead to a furious effort to find a better energy source for all living things on Earth, ergo the Renewable Energy Industry was founded. Renewable energy is a scientific practice where one creates energy that can not be depleted when used. Two major parts of the renewable energy industry are wind and solar energy. While Solar energy has not had the modern engineering catch up with the theoretical electrical engineering, wind has been the more reliable source of renewable energy.
One might ask, what benefits to society does renewable energy bring to the table? In comes ACCIONA is premier alternative energy company specializing in wind energy. ACCIONA is one of the first renewable energy companies to successfully power about 75,000 US households with non-polluting sustainable energy. This shows an incredible evolution of the energy industry. ACCIONA has unearthed a path to a clean solution to energy which receives its energy from the very environment we live on. The benefit for society that I see is that this is a better way for many countries (first world, second world, and third world countries) for wind farms are much smaller per square mile than oil mines. This leads to two things with the increase of birth rates and the increase in the average age of death there will be more people on earth. With more people on Earth more land will be demanded and so will more energy. ACCIONA solves both of these issues much more efficiently than natural gas and GUILT FREE. The final and most well known benefit of renewable energy is that it does not emit any CO2 emissions which lead to the greenhouse effect and a higher average temperature per year which will help bring nature back to its normal migrating patterns and ensure the survival of humanity.
Interviews
Jesus Barberia, Served as Vice President, General Manager, Secretary and Treasurer
Jesus Barberia, VP of ACCIONA NA
Keep this story going! Share below!
ACCIONA United States
Chicago, IL, US
Business Website: http://www.acciona.com
Year Founded: 1997
Number of Employees: 10000+
ACCIONA is a leader in the development and management of infrastructure, water, services and renewable energy. Listed on the Spanish blue-chip IBEX35 index (ANA.MC), it is a public company with over 33,550 employees in more than 30 countries in five continents
The energy division owns and operates a nearly 900 MW of wind and solar projects across the U.S. and Canada. The company is an independent power producer focused solely on renewable energy. ACCIONA's U.S. team is involved in all aspects renewable energy, including, financing, construction, project development operations and power marketing.
We interviewed Jesus Barberia, the former Vice President, General Manager, Secretary and Treasurer Acciona North America.