Relove – AIM2Flourish
Relove
Overview
The company's business model is almost fully built on creating wealth without having to produce anything new: a set of customers bring in items to be sold in the boutique, while another set of customers purchase them. No production of new items is needed, which makes the climate footprint of Relove close to zero. Thus, Relove targets the United Nations SDGs 6: Clean Water and Sanitation, 12: Responsible production and consumption, and 13: Climate action, since it encourages consumers to shop second-hand, and more sustainably, which contributes to the reduction of carbon emissions and water waste. The company also contributes to achieving SDG 5: Gender equality since it was founded by women inspiring other women to become entrepreneurs.
Authors
kaisa huhtela
Salla Smeds
Katariina Saarikoski
Gabriel Joergensen
School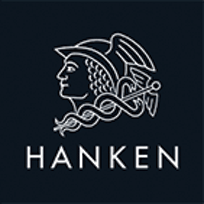 Hanken School of Economics
Professors
Eva Nilsson
Martin Fougere
Innovation
Relove revolutionized the Finnish second-hand market by filling a market gap that was yet to be discovered in Finland: a second-hand clothing store where the customer gets the same kind of luxurious shopping experience as when shopping at an expensive boutique or department store. What makes Relove exceptional is how good the company makes its customers feel. Not only do the customers get outstanding customer service, food, but the boutique looks like a high-end interior design store. Relove is an experience that customers want to re-experience. Relove targets a new audience as opposed to its precedents that were either flea markets, consignment stores, or high-end luxury retailers. In 2016, when Relove was founded, the trend of consuming second-hand fashion was rising, however, a stigma existed from buying clothing used by someone. The timing of the creation of Relove was on point since the company was able to target large customer segments at the very peak of the second-hand trend.
What makes Relove so impactful is that it contributes to so many SDGs, like 6: Clean Water and Sanitation, 12: Responsible production and consumption, and 13: Climate action. This is because Relove has become a trend and targets large customer segments and encourages them to shop second-hand. The textile industry is the third most polluting industry in the world (Ro, 2020), which makes it a big factor contributing to CO2 emissions and water waste.
Inspiration
Noora Hautakangas, Relove's owner and CEO, was inspired by her passion and love towards second-hand clothing, good coffee, and tasty food. The lifelong passion and love became a business idea when the owner identified a gap among second-hand stores in Helsinki; while second-hand clothes inspire the owner, the store's second-hand clothes are usually sold are not inspirational. The inspiration was founded on the owner's recognition that second-hand clothes deserve to be showcased in as beautiful places as the clothing themselves are. The inspiration was to create a beautiful place with warm vibes and in which clothes are placed in a visually appealing environment and where the customer can enjoy good coffee and food in an authentic and gentle atmosphere.
Having soft values at the core of Relove's approach to life, the Hautakangas is hoping that Relove influences the way people consider and value second-hand clothes and as a gradual process, how the same attitude can be applied to how people treat each other as fellow citizens, and the globe, as a whole. The additional impact the owner has witnessed herself is the way how young people are increasingly finding second-hand clothing and how they are getting more involved in a more sustainable lifestyle advocated by the business.
Overall impact
The innovation is good for society because it is based on a win-win concept, where all parties involved benefit. The customer benefits from selling their unwanted garments for a monetary gain, and the consumer can shop responsibly at an affordable price. Lastly, Relove gains by providing a sustainable platform for sellers, and buyers to meet while gaining a commission from the items sold. Relove has created a business model that could be adapted by other businesses, increasing the number of high-end second-hand stores resulting in a wider customer base.
Besides the parties involved, the innovation also benefits the environment in many ways. In the short-term, the innovation offers fashion-aware customers an alternative: a store that sells fashionable second-hand items, without having to contribute to fast fashion. In the long-term, the innovation makes second-hand clothing available for the masses, and mainstream, without having a negative stigma of used clothing around the items. The innovation combines high-end clothing and second hand, which saves the environment by reusing the world's already used resources. This does not directly contribute to the amount of new clothing produced; however, it may have a positive effect on reducing the number of new clothes bought from the stores. This could force clothing companies to decrease their production of new clothing items, due to lowered demand. The growth of the company could be evidence that an impact has occurred since the company has already expanded to two locations.
Business benefit
Relove has opened a new market niche in Finland. It has been able to create revenue that has been rising steadily. Relove has grown from an initial 5 employees to 42 in 2020. Their revenue comes from various sources. Firstly, Relove charges a fee from customers that want to sell their clothes and additionally takes a commission from every item sold. Furthermore, they get income from their cafés and the Pop-up-corners that showcase different brands. The corner provides an opportunity for smaller retailers to sell their goods in a space and location which they probably could not otherwise afford and brings additional income to Relove. However, as the owner described, Relove needs to work with and bring together retailers that share the same values and vision as Relove to create positive synergies.
Social and environmental benefit
Relove contributes to SDG 12: To ensure sustainable consumption and production patterns since old clothing items are recycled rather than new ones being produced. This benefits the environment by reducing carbon emissions since the fashion industry accounts for approximately 10% of greenhouse gas emissions from human activity (Ro, 2020). Furthermore, Relove benefits the environment by contributing to SDG 6: Clean Water and Sanitation because the fashion industry accounts for 20% of wastewater (Ro, 2020). Thus, Relove can be concluded to contribute to SDG 13: Climate action due to the facts stated above. Furthermore, fabric and clothes do not need to be transported around the globe to produce one clothing item which reduces carbon emissions further. Furthermore, Relove's café offers mostly plant-based food, which also contributes to the well-being of the environment and the SDGs 6, and 13. This is because according to the United Nations (2006) animal agriculture emits 18% of GHG emissions, thus reducing meat consumption benefits the environment.
Interview
Noora Hautakangas, Ms
Keep this story going! Share below!
Relove is an innovative concept that combines second-hand clothing retail, pop-up shops, and food. Relove is a second-hand clothing store, where anyone can come and sell their unwanted garments, or have a luxurious second-hand shopping experience. The two locations in downtown Helsinki, Punavuori, and Töölö, both have a cafe offering breakfast, lunch, and dinner and a Pop-up -corner that presents smaller brands. Relove also runs a curated online shop with unique second-hand items.