Relocating Colonies to Bee-licious
Amber Drop Honey
Overview
"Bee-friendly" and " Bee sustainable" is the ideology of Amber Drop Honey. A Business that makes honey from rescued bees. Bees promote biodiversity (Goal 15 Life on land) and fight hunger (Goal 2 Zero hunger) by acting as pollinators. Moreover, bees provide jobs (Goal 8 Economic growth) in agriculture and advancing poverty (Goal 1 No poverty).
Author
Wendy AU
School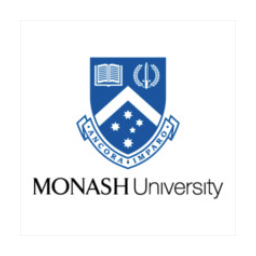 Monash University
Professor

Gitanjali Bedi
Innovation
Amber Drop Honey is built upon the passion for sustainable beekeeping, helping to support the local beekeepers and the growth of the bee population. It was founded in 2015 by Ana Martin and Sven Stephan after founding out that bee populations are in freefall. Bees are fundamental in the food cycle by pollinating many of the food crops grown for human consumption and help to maintain balance in our ecosystem (Chantawannakul, Williams & Neumann, 2018; Elsworthy, 2018). Some commercial honey producers exploit bees in unethical practices to increase production (Estrada, 2014). However, local beekeepers, such as Amber Drop Honey, used bee-centred approached to ensure the honey is produced sustainably.
Amber Drop Honey sell locally-made, natural honey, from over 200 thriving hives and use it to create flavour honey, lip gross and beeswax products. Moreover, their honey is available in a compostable pouch that is environmentally friendly. Amber Drop Honey sell with a conscience, five per cent of their sales are donated to Save the Bees Australia. Everyone can make a difference by making a small change in our daily choices. Amber Drop Honey focuses on hive rescue and provides education, via workshops and training facilities, to new generations of ethical beekeepers. They hope to generate respect for bees in the local communities.
Ana Martin and Sven Stephan - Bee-licious
Inspiration
Destruction of their natural habitat and intensive farming practices are just some of the reasons for the decline of bee populations. Amber Drop Honey started when Ana Martin and Sven Stephan stumbled across an Indigogo campaign that highlighted the growing problems that honey bees are facing and provide suggestions to help them. Sven has always been fascinated by the bees since he was a child and saw this as an opportunity to make a difference. "We feel that bees are the canary in the mine, and their difficulties in surviving are a clear indication that we are coming to a tipping point in our environment," says Ana. Sven joined the Central Coast Beekeeping Association and registered on the "Swarm list" – someone who would be willing to relocate the bee colonies that have settled in unwanted places. What started as an interest to save the bee had led them to establish their own business. Within a few months, the number of rescued hives were creating enough honey for Ana and Sven to harvested and sell at local farmers markets.
Overall impact
Based on their current contribution, Amber Drop Honey will undoubtedly have a positive impact on the sustainable growth of the bee population. By saving bees, the innovation is protecting the environment by pollinating plants within the region. Besides, Amber Drop Honey has impacted the well-being of customers by providing raw, organic and cold extracted honey. By educating the local community and new generation beekeepers about ethical and sustainability beekeeping, this innovation can increase social awareness on the environment and inspire others to become more sustainable.
Business benefit
Early last year, Amber Drop Honey started a crowdfunding campaign hoping to raise $50,000 to fund a portable extracting, bottling and training to build that will support beekeepers and protect bees. With their increasing ethical reputation and generous support from people all over the world, they were able to reach the funding goal. By November 2018, the building was delivered and it was shared with all local small beekeepers. "We believe small beekeeping is better for the bees, the beekeepers and the consumers. This building will give us and other small beekeepers a place to work together," Ana said. One of the most profitable income streams for Amber Drop Honey has been selling their product wholesale which allows them to focus on product creation and back-end business. In the second half of 2018, Amber Drop Honey generated $110,000 in revenue where they put most back into the business.
Social and environmental benefit
By protecting the bees, this innovation benefits the environment and society. The environment benefits from the bees pollinating plants in the region (Goal 2 Zero hunger). Nearly two-thirds of Australia's agricultural production benefits from honey bee pollination (UNDP, 2018). This action is particularly important as bee numbers have been declining at a concerning rate in recent years due to the use of pesticide, monoculture farming practices, pests and disease (Chantawannakul, Williams & Neumann, 2018; Elsworthy, 2018).
By supporting Amber Drop Honey (Goal 1 No poverty), the local beekeeper, society awareness on this invaluable species can be raised. By increasing awareness, this action can also inspire others to follow the trend and help to protect the bees' population (Goal 15 Life on land). Unlike commercial honey which has usually been pasteurized, Amber Drop Honey sells raw, cold extracted honey (Goal 8 Economic growth). This means that their honey is antibacterial, antifungal and good for your gut.
References:
Chantawannakul, P., Williams, G., & Neumann, P. (2018). Asian Beekeeping in the 21st Century. Singapore: Springer Singapore.
Elsworthy, E. (2019, November 23). The recipe for success in regional Australia. New Castle Herald. Retrieved from https://www.newcastleherald.co...
Estrada, O. C. (2014). Bees Deserve Respect! Inside the Unsustainable World of Commercial Beekeeping. One Green Planet. Retrieved from https://www.onegreenplanet.org...
UNDP. (2018). Buzzing with life. Retrieved from https://bees.undp.org/
Interview
Ana Martin, Owner
Keep this story going! Share below!
A buzzworthy side hustle that turned into a business – Amber Drop Honey. Making honey from unwanted bees that have been saved from unwanted places. Amber Drop Honey donate 5% of their sales to Save the Bees Australia.