Relief from Eczema
Little Warriors
Overview
The company uses a bamboo fiber blend with cotton sewn into protective covers to reduce itchiness for eczema children.
Authors
Rushdi Islam
Jaseline Zheng
Andrews Barros
School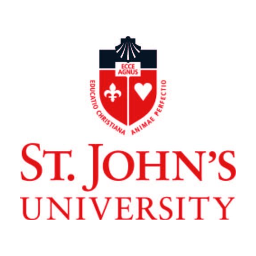 St. John's University
Professor

Charles Wankel
Innovation
Little Warriors was incorporated in the year 2020, producing eco-friendly and itch-free clothing for children suffering from eczema. It is an inflammatory skin condition that causes dry skin, itchy skin, rashes, and skin infections. Itchy skin is the most common indication of eczema.
The company's products are made from a blend of the softest bamboo fabric combined with skin-friendly cotton and sewn into protective covers, allowing for a functional product while also working to reduce itchiness. Even with careful control, children could scratch themselves due to their sharp nails, so the protective covers gave every parent peace of mind. It meant that even if the children were scratched, they would not tear the skin and leave open wounds that could become infected later. Their special types of materials are outsourced from Vietnam to Singapore, which is their base of operations. These products are remarkably good for hot climates where the propensity for itchiness is higher.
Inspiration
"Did you conduct any market research to understand the situation of Eczema?"
Mrs. Qiao Qing is the founder of Little Warriors. She took a break from her corporate job to care for her children who suffered from eczema. She and her husband struggled through difficult days in which they were unable to do much to ease their children's pain. The family sews a mitten on the clothes just to prevent the child from scratching. Her entrepreneurship went to look for manufacturers that would produce this type of clothing. This led to the idea of ​​creating her own business to help other families suffering from eczema.
"Does your innovation of making products for children have any positive impact on society?"
The inspiration to form a company is based entirely on her own personal experiences and market research through social media. The company has a Facebook page where other parents share their insights and inspirational ideas and stories about their suffering and how the Little Warriors brand is doing everything to help those parents. The company's goal is to produce a product that is environmentally friendly, to be able to prevent children from scratching and keep them in good health and be able to help other families not go through the same phase as them.
Overall impact
Little Warriors has caused a direct and indirect positive effect on the life of thousands of people. First, there is the direct benefit to the children who can scratch themselves to alleviate the itchiness, without cutting their skins. Therefore, infants have a lower risk of getting an infection.
The next group of people positively impacted by Little Warriors is the children's parents, as they no longer have to worry about skin cuts in their children. It is important to note that parents have provided good feedback to Little Warriors, which includes the fact that their children are sleeping more comfortably.
Lastly, we all are positively impacted by a brand such as Little Warriors. As described above their clothes are produced with a mixture of cotton and bamboo fiber, which is a renewable material. Companies are constantly researching how they can reduce pollution and increase the durability of their products. Little Warrior is able to achieve good results on both ends as its products are durable and can be produced with renewable materials.
Business benefit
In terms of business, Little Warriors is a great case study because the owner is a mother who saw an opportunity to enter an industry that lacked options for her children's medical conditions. In addition, she was able to turn the business profitable in a short period of time. Since the clothes are manufactured in Vietnam, they also generate economic growth and employment for other countries.
Lastly, Little Warriors is a representation of new business models where individuals with good organizational skills can set up shops from their homes and create wealth. We learned from Mrs. Qing that Little Warriors is still a family-owned company, where she and her husband manage all the aspects of the company. In an area where many jobs are disappearing as a result of automation, it is important to highlight how entrepreneurship is a potential option to absorb unemployed individuals.
Social and environmental benefit
Little Warriors provides families of every socioeconomic status the benefits of having scratch sleeves that are gentle on all types of skin, especially sensitive skin prone to a medical condition known as eczema. People have connected worldwide from a simple product made for young children using the business streamed through Facebook and Instagram a platform. The company brings awareness to people who don't know what eczema is and how the product may help families with children who have an unbearable itch that may cause more problems such as staph infections and much more.
The scratch sleeves are made from mainly bamboo and a mixture of cotton which is sourced from Vietnam. The material is sourced from Vietnam and is then shipped to Singapore. Since bamboo is more durable and thicker than cotton, it provides more protection to skin that is prone to itchiness. Not only is bamboo naturally sourced, but it is also economically sustainable.
Interview
Qiao Qing, Founder
Keep this story going! Share below!
Eczema is a medical condition in which patches of skin become inflamed, itchy, cracked, and rough. Adults who have eczema are able to control their desire to scratch their skins when they are itchy. However, infants and toddlers cannot control their desire to scratch their skins and they do so causing cuts to their skins. Sometimes these cuts will lead to infections.
In 2016 Qiao Qing gave birth to her first child, who was diagnosed with eczema. She then had a second child who also was diagnosed with this medical condition. After realizing the pain of her children, who scratched themselves until they were bleeding, she created Little Warriors Inc. to produce and distribute baby clothes.