Reinventing The Mexican Burrito Concept
Z-Teca
Overview
Z-Teca has made its mission to only use fresh, locally sourced ingredients in its menu items. Using locally sourced beef, steak and other produce helps to Z-Teca to deliver on its goal of using fresher, healthier foods all while supporting local businesses.
Author
Nick boulton
School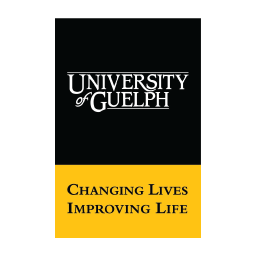 University of Guelph
Professor

Ruben Burga
Innovation
In early 2007, a couple of Canadian entrepreneurs decided to go back to the basics by changing the way of fast food. The pair decided to start from scratch and do things much differently from the traditional fast food way. They created recipes from scratch using all-natural ingredients, reinventing the idea of the fast-causal gourmet burrito concept. The result? A healthier and more nutritional meal that people would happily feed their families.
Inspiration
Since first opening its doors in 2007, the concept was simple; to deliver great, healthier gourmet burritos to its customers. Founders at Z-Teca recognized that more and more Canadians are seeking out healthier alternatives as the public knowledge of nutrition widens. Therefore, the founders felt that it was their duty to deliver Canadians with better quality, fresher, and healthier ingredients; foods that themselves would be happy to serve their families. They wanted to abandon the traditional ways of how Canadians thought of fast food and introduce a new, unique way of operating. This new way of operating will target not only the deliverance of healthy ingredients, but also find ways to be more sustainable and support local people and businesses. A task that has been overlooked by many of the big fast food chains.
Overall impact
Z-Teca focuses on creating great tasting, healthy gourmet Mexican burritos by abandoning the original way of doing things. The concept has developed into a passion for much more than just providing healthy foods, but to grow the Z-Teca foundation and hopefully inspire other young entrepreneurs to do the same. Since 2007, Z-Teca now has grown to 10 locations across the Ontario region all while maintaining its sustainability practices. Z-Teca is currently trying to expand its operations so they are actively looking for like-minded individuals that want to share the same passion. Z-Teca has re-defined the idea of the "fast-causal gourmet burrito" concept and created a solid foundation with a large group of loyal customers.
Business benefit
All Z-Teca store fronts across Ontario strive towards delivering healthy gourmet burritos to their customers all while using sustainable business practices. Z-Teca has left behind traditional ways of fast food and brought forth its own style. Z-Teca has made its focus to "Do a few things, and do them well", by serving only fresh, real Mexican food. Furthermore, Z-Teca has vowed to source most of its ingredients, like steak, beef and other produce, from local businesses. This allows Z-Teca to help deliver on its missions of providing customers with great tasting, always fresh and healthy food, while supporting local businesses and store owners. Z-Teca has been able to remain profitable all while adopting and implementing various sustainable practices such as bio-degradable materials and sourcing its ingredients locally.
Social and environmental benefit
Since its introduction in 2007, Z-Teca has taken the necessary steps to remain eco-friendly in their day-to-day business operations. Z-Teca has dedicated itself to remain sustainable in a variety of ways. Firstly, Z-Teca uses biodegradable bowls and paper bags and avoids the use of harsh plastics. Furthermore, Z-Teca has vowed to only use locally sourced steak, beef and other produce for its menu items. By utilizing this technique, Z-Teca is able to support local businesses while delivering high quality foods to its customers. In addition, Z-Teca has promised its customers that they take no shortcuts in the preparation of the food as there is no use of microwaves, no added MSG, and no fillers. They only use fresh ingredients sourced locally and then prepared and served in their own kitchens the way customers want.
Keep this story going! Share below!
Z-Teca
Guelph, CA
Business Website: www.zteca.com
Year Founded: 2007
Number of Employees: 11 to 50
Z-Teca has abandoned the traditional ways of fast food and has implemented its own way of operating. Z-Teca has made its goal to re-define the "fast, gourmet burrito concept" by only using fresh, healthy ingredients that are sourced locally. Ingredients that all employees and management personnel at Z-Teca would serve to their families.