Reece - Water Conservation and Sustainability for Showers
Reece
Overview
This project specifically focusses on the new 4-star model of showers that Reece has introduced into their market.
With a constant push towards sustainability and an "awareness of the scarcity issue that now exists globally," Reece has an increasing drive, across general tapware but specifically showers, to deliver the most efficient products possible, with respect to water conservation and sustainability. For shower models, this specifically targets increasing the WELS star rating - moving from 3-star to 4-star models - whilst utilizing Reece's extensive research and development process to ensure that this does not compromise the user experience.
Author
Philippa Huse
School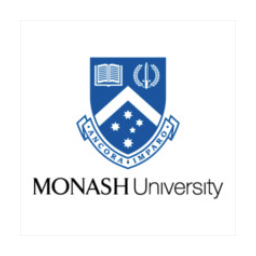 Monash University
Professor

Gitanjali Bedi
Innovation
The star model rating is a classification of the overall performance of a shower, particularly based off the water consumption and flow rate, measured in litres per minute. The 3-star shower model has dominated markets for the past decade, however, over the last year, the 4-star shower model has begun to emerge and increase in popularity. Ranging from 4.5 to 7.5L/min, this model drastically decreases the outflow of water from 3-star models, therefore increasing water conservation.
However, "a big point of what Reece wants to deliver is a really pleasurable bathroom experience" and whilst limiting the water flow rate is necessary for water conservation, using technological advancements and Reece's advanced research and development has allowed this to be done without sacrifice to user experience. This has included adjustments to the product such as increased air pressure to imitate the feeling of water and the angling of the shower-head, to still give customers that same shower experience.
Inspiration
Reece acknowledges that as the driest populated continent on earth, they have a responsibility to set the correct example to consumers and other businesses. For Reece, this is through taking action for measures in which they can conserve water and reduce global warming. Furthermore, with Reece being aware that their research and development, as well as their planning process, are a lot more comprehensive than other smaller businesses, Reece acknowledges that they have a responsibility to lead the way in sustainability and set the bar for others.
The Water Efficiency Labelling Scheme (WELS) authority has also been a key driver in wanting the market to deliver more 4-star showers. This compulsory scheme ensures that products are compliant to water conservation and required sustainability levels, whilst also ensuring that the products fulfil the flow rate requirement and the spray force and spray distribution tests.
Overall impact
As a base line, this innovation drastically increases the amount of water conservation that occurs from household to household by decreasing the flow rate of the shower head. Furthermore, this is done without compromising the user experience.
Business benefit
As a more efficient alternative or innovation hits the market, Reece notices a shift of volume. Whilst the 4-star model is fairly new and still being embraced, Reece has noticed the "interest in those showers begin to grow fairly rapidly." For the sales and profit of the business, this allows Reece to become more profitable and successful financially.
However, the benefit that can be received for Reece from this innovation is further increased as a result of the growing brand loyalty and respect that customers develop for Reece. This is as a result of these customers knowing that the product they are purchasing is more environmentally friendly and that Reece as a business is investing in and striving for greater sustainability.
Social and environmental benefit
With water conservation being a "huge consideration for a lot of consumers," Reece has found that the shift in the market towards the new, higher 4-star model for showers has demonstrated this changing consumer desire for more sustainable products.
First and foremost, this innovation has the benefit for the environment of drastically increasing the amount of water conservation that occurs across households daily. Not only this, but reducing water consumption and using a more efficient model uses less energy to treat, pump and heat the water, therefore reducing the amount of greenhouse gas emissions as well. This will further preserve our environment, as we tackle the demanding issue of climate change.
With consumers shifting towards choosing more sustainable and water conserving products, this benefits, and will continue to benefit, society as the knowledge of how to be more sustainable and what actions to take to live in a more sustainable world, passes from consumer to consumer. A greater informed and more aware society is perhaps the most important tool in counteracting climate change and making the necessary steps towards protecting the Earth for generations to come.
Finally, using a lower flow rate and less water saves consumers money on both water bills and energy bills, required from the water being heated. According to Australian Government and the Department of Industry, Sciences, Energy and Resources (2020), for a family of four, by replacing a shower-head with a current flow rate of 15L/min to a 4-star model shower with a flow rate of 6L/min, they will save 105kL and $315 per year on water bills.
Interview
Fabian Malignaggi, Category Lead
Keep this story going! Share below!
Reece
Burwood, Victoria, AU
Business Website: https://www.reece.com.au
Year Founded: 1922
Number of Employees: 5001 to 10000
Reece is Australia's largest plumbing and bathroom supplies business. Founded in 1922, Reece has expanded significantly over the last century and has experienced exceptional financial performance and growth.