Reducing Social Inequality Through Community Engagement
Outside The Box
Overview
The key points of the case study outline the innovation for Outside The Box, its inspiration, the impact they create upon people's lives, and its business, social, and environmental benefits.
Authors
Craig Park
Izzie Okolo
Soroosh Hasan
Adam Pryce
Alexander Weinman
School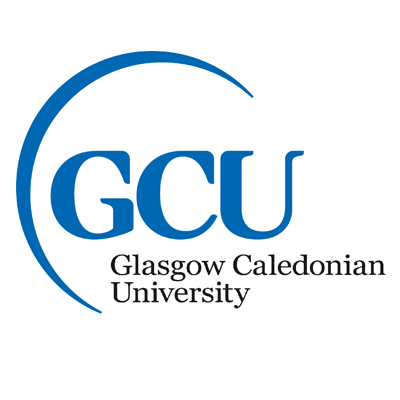 Glasgow Caledonian University
Professor

Alec Wersun
Innovation
Outside the box acts in a unique way in comparison to other social enterprises. They have created an innovative process that enables a positive impact on communities. They build strong sustainable organizations through giving practical advice and encouragement. They provide training to people who are uncertain of what they want to achieve and who need some help to get started. Through doing this they aim to create inclusive communities and give people more choices in their lives. They encourage people to think of others as citizens rather than recipients of services or as people who can be labelled as elderly, disabled, or disadvantaged. By doing this, people are encouraged to take responsibility and create change within their communities with Outside the Box providing them with the required tools. Outside the Box operate with the belief that if "something is affecting someone it will be affecting thousands of people as well". Using this belief allows skills to be transferred from project to project improving the lives of many.
The motivation for this innovation plays a major part in its success. There are many marginalized and disadvantaged people who possess unique skills and capabilities; however, they are unable to grow and develop them due to unfavourable environmental conditions or their own personal, socioeconomic, or ethnocultural limitations such as age, disability, poverty, sexuality, or ethnicity. The basis of the innovation stems from this idea. Outside the Box believes that giving these types of people a "platform to grow" by giving them the training and attention required is vital in ensuring the growth and prosperity of communities. Furthermore, enabling everyone to make a difference is important for challenging issues that are not tackled at a national level.
The differentiating factor with Outside the Box is the fact that they "believe in people". They have re-engineered the process of how a charity is deemed to work, removing the stigma around charities and asking for help by using peoples' "inherent good" to develop a strong sustainable support system for talented people who want to create change.
Inspiration
After previously working at another charitable social enterprise organization, Anne Connor, chief executive of Outside the Box, decided it was in her interests to set up a charity organization. This was the result of seeing individuals coming to her old workplace with great ideas, but struggling in making their ideas become a reality. Although there were some systems in place to help, none could effectively give the proper assistance. These systems would help people persuade boards or organizations to take on their ideas; however, that's not what these individuals needed. They needed help creating and implementing their ideas. Anne was repeatedly seeing this over and over again and stumbled upon a gap in the market. From her previous experience, she identified the need for an organization that would properly aid in helping individuals create their ideas and make them possible in that gap.
Thirteen years on micro enterprises and co-productions and she finally has the correct policy work for businesses to execute, when previously it was known to not be fit. At the time this didn't faze Anne, "We thought well that's ok we'll do something that doesn't fit and that is fine for us." Even after being warned that her idea might be too complicated and difficult, Anne went ahead with her vision. Outside the Box is known for taking on ideas no matter how difficult they may seem. Anne said, "Now there is nothing that is too complicated, in-fact the only reason that we wouldn't work with you is if it was simply, easy, and straightforward in which case we will tell you about these other nice people who will help you do that".
The inspiration for Outside the Box was always to provide support and aid to individuals in creating their ideas. The organization is based around four key themes: have different conversations on topics individuals can relate to helping create more and better ideas, create beneficial inclusive communities, deliver innovative projects that help in making positive change in people's lives, and help organizations and people build strong sustainable organizations by providing practical advice and encouragement. They aimed to provide development for communities, groups, and individuals throughout Scotland who aspire to make a difference or change in their communities. An example of Outside the Box's work is the help they provided to a group in Fraserborough in Scotland, working with people with learning difficulties. Outside the Box aided with a grant application for a training program that needed re-evaluation. They also spoke about voting, helping with any challenges or problems that the individuals had when registering, as well as supporting the creation of a music group by helping them through the grant application to obtain funds to further this idea.
Overall impact
In addition the positive impact Outside the box has had on society, the environment and the individuals' lives who have been associated with the organization cannot be expressed enough. Outside the Box has helped set up partnerships between people or organizations who required guidance to find the right partners, to then get their idea moving in the correct direction. During 2015-16, Outside the box was involved in 21 projects overall, benefiting around 900 people because of their work. An example of one of the projects they were involved in is the development of 'Borders Food Buddies'. This program was created to give assistance to people affected by dementia and help them with their food especially in terms of planning, cooking, eating at home, and anything which may worry individuals and families.
Furthermore, in terms of the impact the innovation has had upon the business itself, Anne comments that making everyone involved in the organization to think in the same way is important. Anne believes, "Something going well does lead to a positive cycle". Anne explains how she hopes the way Outside the box works and the way they conduct themselves will begins to 'rub off' on other people.
By having this attitude which is shared by every individual within Outside the box, working as a collective team to achieve results and to positively influence people's lives, their impact which is felt in the environment and the community, cannot be denied.
Business benefit
Anne identifies 'survival' as a major benefit for the business. She says that after 13 years, Outside the Box still continues to grow as an establishment. They strive to provide independent support for groups and individuals across Scotland. The charity is involved in over 30 projects that cater to the needs of disabled individuals in the community. The organization has attained great achievements even after failure was forecasted at the start of the business. Anne believes that the business culture of "positivity" and "giving people opportunities" are driving forces for the firms practice today. Furthermore, Anne conveys that the innovation has sculpted the workforces' mentality. Traits such as encouragement, communication, and "assisting everyone within the workforce" has been instilled into the team's approach. This is evident in a project named 'flourishing borders' where the entire workforce, local community groups, and the government are working together to raise awareness about mental health.
Social and environmental benefit
Although Outside the Box has acquired reputable connections with different firms across the United Kingdom, it is the innovators belief that a major benefit for the business is the work which is being done in promoting equality within the community as it "encourages people to see those with difficulties in a different way, changing their attitudes" towards people with disabilities instead of restricting them by label or description. The innovators believe that the firm assists people with "sustainability in their lives" through friendships gained, connections made, and skills acquired which can be taken forward in their lives while also helping people become more independent.The firm is involved in projects which has positively impacted the environment in an inconspicuous way. For example, some groups the charity works with base their projects on environmental sustainability. It can be construed that sustainability is deeply-rooted in their operational business practices.
Interview
Anne Connor, Chief Executive
Keep this story going! Share below!
Outside The Box
Glasgow, Scotland, UK
Business Website: http://otbds.org
Year Founded: 2004
Number of Employees: 2 to 10
A small independent organization which is based in Glasgow, Scotland. The purpose of Outside The Box is to help reduce social inequality and work closely with individuals or groups who have been previously disadvantaged.