Reduce, Reuse, Recycle: T-shirts Really Can Change Lives
University Tees
Overview
University Tees sought ways to improve their business so that college students receive the best products possible at reasonable prices. The company has innovated its workforce model to hire college students as campus managers to promote decent work, economic growth, and improve sustainability, which is part of the United Nations Sustainable Development Goals (UN SDGs) 8 and 12. These innovations have led the company to cut extra costs and improve profit margins.
Authors
Deeksha Koonadi
Radhika Sheth
Michelle Gallegos
Meng Meng
School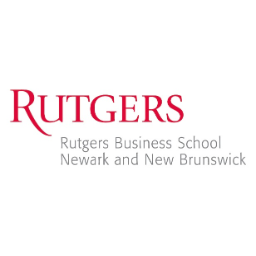 Rutgers Business School
Professor
Kenneth Welch
Innovation
A management innovation that the company utilized was the switch of physical office locations to the online technological platform Slack, which allowed them to virtually hire college students as Campus Managers and reach a broader customer base. This change was implemented in 2020 after the business realized that physical locations were taking away from their profitability and reducing their sustainability. Celine stated, "The Covid pandemic has had a large impact on our supply chains and has caused us to move towards sustainable production and new technologies that connect employees from various geographical locations in order to prevent a loss in efficiency." University Tees said that their "target customers would be college students," and by hiring and linking with college students through Slack, they could represent a larger community.

This switch from physical to virtual offices and the business model of Campus Managers is related to the UN SDG 8 of Decent Work and Economic Growth since it has allowed the company's growth to be sustainable, productive, and inclusive. According to the 2021 UN SDGS statistics report, the pandemic was expected to lead to an increase in youth not being employed, in school, and in training, with 31.1% women and 14% men falling within this criteria. Roger Child stated, "Although the pandemic had a direct impact on employment rates, University Tees managed to find a solution to expanding the work and training opportunities for college students in a way that adapted to keeping students healthy by limiting training and work to be virtual while managing to improve to the economic state of the country by having flexible job availability." The virtual platform of Slack has given University Tees the ability to grow their business and expand it in ways that they could not have done otherwise, as told to the team by the interviewee. Campus Managers allow the company to manage a nationwide group of college representatives that almost guarantee the company's profits. This innovation involved University Tee's executive board and the hiring of staff who could help develop training programs and virtual onboarding for new Campus Managers across the nation. These ideas and innovations were communicated to both internal and external stakeholders through the updates on their website's blog and their Instagram platform, which they did not openly link to the UN SDG. The company was able to secure funding and resources for its innovation by saving a portion of its income to reinvest in this new business model and training workers who were already a part of the business to use these technological systems and reach out to potential college student representatives.
While the transition proved to be helpful in cutting costs and giving more individuals the opportunity to join the workforce, the main innovation that the company used is sustainable production. By offering organic clothing made from recycled polyester and cotton, the company has been active in developing sustainability which is the core of UN SGD 12. Using recycled and organic materials in clothing production allows them to decrease their carbon footprint. Polyester is also not biodegradable and so using recycled polyester enables them to reduce the waste that discarded polyester clothing creates. From additional research, recycled polyester is found to be more eco-friendly because it allows for a less energy-intensive oil extraction process and less water consumption. Polyester is also initially created out of non-renewable fossil fuels and so decreasing the amount of newly produced polyester fibers in their shirts allowed University Tees to follow UN SDG 12, which seeks to keep fossil fuels down and renewable energy up. Managers in production planning spearheaded this specific innovation, but Celine Orabi could not provide the team with specific names. However, Celine Orabi did say that these individuals "worked diligently to find production innovations to become a more sustainable company and add value for consumers."
This goal was fundamental as becoming more sustainable with shirts that many college students purchase allows them to educate consumers about the importance of sustainability and the environment. In an interview, Rogers Childs said, "implementing this innovation was not as difficult as the company expected because of the increased profits they were seeing from management and technological innovations to the business model." Since the company innovated how it worked and eliminated added costs like permanent physical office spaces, they were able to focus and put more money and effort into developing sustainability.
Inspiration
The inspiration for innovation came directly from their mission statement, "What we make is not who we are. But who we are is in everything we make." The company's purpose is to "develop people and change lives," as Roger Childs stated. When asked about how the company develops people, Celine Orabi explained that "University Tees develops people by offering opportunities to college students to experience being a Campus Manager, which grows their professional and interpersonal skills." They believe that by investing in each other to bring their best selves, they can grow the company and create strong internal and external relationships, which has been successful by implementing the new business model using Slack and Campus Managers. By switching to virtual platforms, the company can reduce costs for themselves and customers, and give back to the world, thus changing lives. Celine stated that "Slack has allowed our company to grow economically and also create a more efficient process for the entire company." One source of motivation that the company emphasized during interviews was, "Can t-shirts change the world? Let's find out."
Currently, the company has launched remote employee training in online courses, which enables employees to conduct training at any time and anywhere. It is not only more flexible and convenient but also saves time and costs for the company. In addition, online offices have made employees' work outcomes the company's only measure of performance. It simplified the otherwise complex performance appraisal and has been more effective in driving employee productivity. Implementing these actual methods allowed the company to maximize its profits and better serve the customers.
Overall impact
One of the significant aspects of UN SDG 12 is to propel the movement toward more sustainable production and consumption through greener practices. The mixture of business model changes and the creation of eco-friendly clothing lines has allowed University Tees to embody the UN SDG 12's central mission of creating better consumption habits to decrease the environmental damage that fashion production leaves on the environment.
The product innovation proved to be beneficial to the environment, as it has allowed for a reduction in waste and a reduction in the company's carbon footprint. This has mitigated the effects of global climate changes and improved the overall biodiversity of the environment. Reducing carbon emissions ensures cleaner air, water, and food for all those in the surrounding environments. Using recycled polyester and cotton in the company's organic products has prevented harm to the environment and created fewer overall adverse effects. In the scientific journals used to do further research on using recycled polyester and cotton, there is quantitative evidence in their graphical illustrations, indicating that using such materials increases sustainability and reduces carbon emissions. The fashion industry (including apparel and footwear) accounts for 8.1% of the world's greenhouse gas emissions, making fashion the third leading polluting industry. The UN SDG 12 attributes sustainable production and consumption includes "decoupling economic growth from environmental degradation, increasing resource efficiency, and promoting a sustainable lifestyle" (Goal 12: Ensure). By changing its production methods, University Tees managed to operate and sustain itself economically while also being mindful and protecting the environment. In addition, one of the ways that the UN seeks to implement SDG 12 is through "reduction, recycling, and reuse" and the company is helping this by using recycled material in these eco-friendly clothing lines. Reusing these materials decreases existing waste and prevents the addition of waste and emissions from the production of new polyester.
Also, by having fewer physical locations to travel to go to work and more flexible remote work done through Slack and University Tees, the company is assisting in reducing transportation emissions as there are fewer cars, trucks, and trains. A Forbes article has a study that found that remote work, four days a week, would reduce the amount of nitrogen dioxide by around 10%. University Tees constantly seeks innovation to improve their processes while also retaining customer loyalty. The company seeks and applies innovation that benefits both the business and the environment, allowing for a clean, green, and happy world. Due to the fact that many of these changes are very recent, the company was not able to provide exact statistics but was able to display that the overall effects have been overwhelmingly positive and that they foresee more positive and exponential growth in the future.
Business benefit
The innovation of having fewer physical locations and transitioning to the online technological platform benefits the business as they don't have to depend on paying the expenses incurred from renting or owning office spaces and can invest in employee programs instead. Roger Childs stated,
We have been able to cut down costs related to in-person offices, which have increased our overall revenue by about 25%." The company has expanded its economic growth by incorporating its new Campus Manager business model through the increase in sales and customers. Celine stated that "Monthly goals for our company have been growing exponentially. Our sales goal for March of this year was $2,446,225, and we were able to achieve 95.42% of this goal. In the past, our monthly goals were less than half of this number.
This evidence explicitly demonstrates the benefits that the business has experienced due to this innovation. By gaining a more extensive customer base through the expansion of Campus Manager programs, the company has been able to sell more products, thus increasing profits. The economic growth of the company has been evident, and these sales goals continue to grow, as April's was set at $2,500,699. Investing in business models and customer reach outs have benefited the business immensely, as this quantitative data demonstrates.
Social and environmental benefit
Celine Orabi mentioned the company's goal to collaborate with college students to make ordering t-shirts a connective, simple, and joyous encounter for both its student representatives and customers. As always, the company has constantly evolved this aspect of its model to deliver better results, and their innovations have allowed them to stay true to this mission and provide "comfortable clothing that is made for a cause" as Celine quoted. Creating sustainable T-shirts and working with college students has allowed the business to give college students opportunities to professionally advance themselves while also making positive contributions to society, the business, and the environment.
On the topic of sustainability and fashion, this was the approach and statement that the UN embodied:
The aim of the commitment is to integrate the UN SDGs in this industry, to tackle the environmental and social issues related to clothing production and consumption: Implementation of sustainable design strategies, promotion of the use of sustainable technologies, and appropriate resource management throughout the textile supply chain, proposing new business models and engaging with consumers for better consumption habits (SDGs for Better Fashion).
Sustainability in production is a growing concern, and the fashion industry has many detrimental production side effects. By utilizing reusable materials, the company can conserve materials and decrease harmful pollutants. Another part of UN SDG 12 highlights the importance of decreasing the world's global material footprint which has "increased by 70% between 2000 and 2017" (Goal 12: Ensure). Many plastic materials are dumped irresponsibly creating more environmental burdens and filling up landfills. Similarly, the fashion industry generates a lot of waste with 208 pounds generated through single-use fashion and 16 million tons of textile waste causing over half of yearly produced garments to end up in landfills (EDGE Fashion Intelligence). This poses an issue since many textiles are plastic waste and so they add to the already extensive amount of plastic waste and pollutants in the environment. Not only does fashion generate lots of waste during production, but it also generates even more waste post-production when garments and textiles are thrown "straight in the trash" (EDGE Fashion Intelligence). Reusing these materials can decrease the amount of discarded clothing that harms the environment; these clothes will have a new life and be used with more care and consideration for the environment.
Interview
Celine Orabi, Director of CM
Keep this story going! Share below!
University Tees began in a dorm room at Miami University in 2003. As sophomore business majors, founders Nick Dadas and Joe Haddad organized a t-shirt order for their business fraternity. After becoming frustrated with their experience, they started their own company. The t-shirt company is innovating by making the production of college apparel more straightforward with campus managers.