REDUCE POLLUTION THROUGH AN ALGAE-BASED TECHNOLOGY SYSTEM
ALIS ALGAE INNOVATION SOLUTIONS
Overview
Air quality in large cities has suffered considerable deterioration in recent years. The consequences have set off alarms. Studies indicate that up to 25 thousand people die a year in Mexico for this reason. That is why the founders of ALIS (Algae Innovation Solutions) seeks to end the lack of trees in urban areas to neutralize the effects of greenhouse gases, which would help improve air quality. This is one of the United Nations´ Sustainable Development Goals.
Author
Jose Juan Martinez
School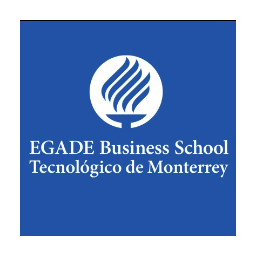 EGADE Business School Tecnologico de Monterrey
Professor

Fernanda Concha
Innovation
In ALIS the main focus is to deal with global warming, through the development of an innovative biotechnology system that functions as an industrial biofilter of microalgae, in which the pollutant emissions are converted into oxygen itself that is released into the environment.
The goal is that the industry could reduce the amount of pollutant emissions that are released to the atmosphere by incorporating this technology which is 100% sustainable and based on a circular economy model.
While the pollutant emission filtration service for the industry is provided, a biomass of microalgae can be recovered and obtained as a sub-product of high commercial value, which can be used for the generation of biofertilizers, biofuels and food products.
The microalgae biofilter works by injecting the pollutant emissions, previously cooled, coming from the industry and that at time also uses treated wastewater and sunlight, for microalgae to carry out (1) the emission filtration process pollutants, (2) oxygen release to the atmosphere and (3) are also produced a microalgae biomass with high commercial value.
Inspiration
Ramón and Misael met at a congress meeting. Both had previous experiences related to working with microalgae and treating residual waters. After discussing the idea, they decided to initiate this new adventure.

Ramon said "According to data from the World Health Organization, since 2012, around 7 million people die per year due to poor air quality. " This concerned him about the current situation of pollution in our country, and in general, in our planet.
This is how ALIS was born. It is a conscious ecological alternative that seeks to provide companies with the ability to achieve zero gas emissions.
Overall impact
Construction of "the industrial parks of the future", where the deployment of this technology multiplies by 50, the positive effect that is sought with the planting of trees, in much less time.
17 hectares of the biotechnology system is equivalent to 17,000 hectares of green areas. This impacts directly in the cleaning of the air.
Business benefit
ALIS reduce cost in the industrial treating of residual waters.
ALIS reduce the impact of greenhouse gases.
ALIS create new jobs based on a circular economy model. New jobs are not only generated in the company itself, but in new suppliers and customers. At least 10 by year.
New markets opened: selling of treated microalgae biomass with high commercial value used for the generation of biofertilizers, biofuels and food products.
Social and environmental benefit
Microalgae are 100 times more efficient than trees in the filtration of air pollutants.
Therefore, this technology is sustainable for the reduction of pollutant emissions from the industry.
In the first instance, in the main industrial parks of Monterrey and as a medium-term objective (5 years) in the main industries of Mexico and Latin America
Interview
Ramón Alejandro de Hoyos Cantu, Founder
Keep this story going! Share below!
Two young biotechnologists from Monterrey, Mexico graduated from UANL, designed a specialized system which serves as a microalgae biofilter to treat industrial waters and captures greenhouse gases and other identified particles from the industry.