Rediscovering Our Roots through Natural Building
UNOA1 Bioconstrucción
Overview
Bioconstruction dates from over 9,000 years, but in the last years the knowledge of these constuction techniques evolved to different kinds of materials that are cheaper, more resistant or easier to work with.
UNOA1's innovation comes from using natural and if possible local materials, with low or no environmental impact, that come from recycling or simple extraction processes and developing projects that can be competitive with modern construction techniques.
Authors
Marco Algaba
Luis Alberto Lopez Velez
Enrique Chanes
Elvira Nallely Gutierrez
Martha Saenz
School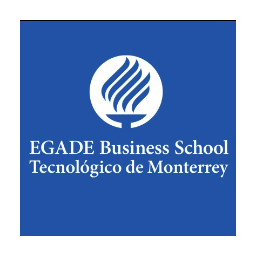 EGADE Business School Tecnologico de Monterrey
Professor
MARTIN H BREMER
Innovation
UNOA1´s innovation is impacting several SDGs, which are the following:
- Their courses are taught to both men and women and even children who feel inspired and curious about learning the techniques.
- They provided access to safe and affordable housing for everybody, using natural materials makes energy consumption more efficient.
- Their material extraction processes are simple and friendly with the environment, they also minimize the need for transportation thus reducing CO2 emissions.
Inspiration
There are two main Bioconstructors in Mexico, Marco Sanchez and Alejandra Caballero who have been working with these techniques for over 20 years. Throughout these years they have shared their knowledge so more people can take advantage of them, inspiring people to experiment with natural elements and take advantage of what mother earth has to offer in the locations where projects are developed. These two people inspired Rocio and John to follow their footsteps, sharing information to make the world a better place.
UNOA1´s philosophy is also based on waste prevention techniques: reduction, reuse, recycling and recovery of materials. There are ways to give these materials a second, third or fourth chance.
Overall impact
On the social part one of the most important impacts is to dignify and empower low income communities, teach them how to make the most of their natural resources, and give them the opportunity to have a decent and livable home.
Collaboration is also a highlight of this innovation, in many southern communities, the word "tequio" which is used to express when your neighbor helps you without any obligation or pay has been seen as a result of bioconstruction.
CO2 emissions are minimized since they use natural materials that are found where they make their projects and there is no need to transport them. Instead of steel they use a combination of dry straw and hay, wheat flour can replace cement or glue and many more natural substitutes that are cheaper and environmentally friendlier.
The use of natural materials in homes reduces the need to use air conditioning as they keep them at a stable temperature. Another example of fuel efficiency is the rocket stove that minimizes the need to burn wood.
Business benefit
UNOA1 gets revenue from three different sources:
- They organize workshops across Mexico where they teach people how to identify what materials to use, how to build walls and roofs using those materials, etc.
- They design and develop private projects using natural materials exclusively.
- They work with different NGO´s building social projects and receive a salary for those constructions.
They are committed to their principles and have refused projects that want to look green but aren´t, an example they mentioned was a new hotel in Tulum where the owners built the property (not using Bioconstruction techniques) and wanted UNOA1 to cover it in bamboo to make it look "natural".
Social and environmental benefit
It benefits the society by teaching everyone who attends their courses how to take advantage of the materials at their reach, dignifying the land and giving everybody a chance to live in a home that is eco friendly and will be able to withstand through time.
The use of natural materials is a sustainable alternative and does a lot less damage to the environment, with the right combination of these materials and new building technologies UNOA1 will reach their goal of being harmonic with nature.
Interviews
Arq. Rocio Acosta Mariño, Coordinator and Technical Advisor
John Marshall, Construction Supervisor and Technical Advisor
Keep this story going! Share below!
In 2017 an earthquake caused major damage in the southern part of Mexico, many families were left without a home and resources to build a new one. Rocio, who had worked for some time as a volunteer saw an oppportunity to help these people who had no money but had all the materials they needed at their disposal. That´s how UNOA1 started.
UNOA1´s main goal is to spread the benefits from bioconstruction and ecotechnologies.

They train, design and build an idea or space according to the clients' needs. They employ local materials that are not disruptive to the environment and their mission is to dignify the land as a resistant construction material.