Redefining Business Models: The Powerhouse for the Filipinos
WeGen Distributed Energy
Overview
As stated on WeGen's website, it is "inspired by Pope Francis' Encyclical Letter calling for ecological conversion – for all to care for the earth, our common home." In line with this, the company has assessed its top Sustainable Development Goals of the United Nations and aligned it with its business objectives, ensuring that all employees are committed to its intentional implementation – within the office and with the communities they serve.
Author
Charmaine Ang
School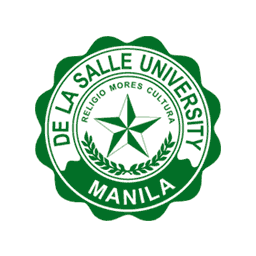 De La Salle University
Professor

Pia Manalastas
Innovation
Around 90% of Pamilacan island used to rely on the electricity sourced out from the Tongonan, Leyte geothermal powerplant operated by the Energy Development Corporation. In 2013, the said powerplant was severely hit by Typhoon Yolanda, followed by a 6.9 earthquake in Leyte in 2017. The damage caused a total blackout in the Bohol province and made the communities in Pamilacan only have access to a rotational supply of electricity at night for only eight (8) hours. In the daytime, Pamilacan communities are back to the primitive era having no electricity to operate small businesses. The total shutdown of the powerplant also affected the Pamilacan's livelihood as the fisherfolks had no means to refrigerate and preserve their catch. As these communities are isolated, it was impossible to supply on-grid electricity in these areas.
WeGen then took this opportunity to reach out to these communities and launched the "Kahayag sa Pamilacan" in May 2017. The WeGen team, with 30 volunteers, installed solar panels on the rooftop of the Pamilacan National High School building. The 39 kW project made electricity available again to the Pamilican communities and has improved the lives of 330 marginalized families in the Pamilacan islands in the Philippines.
WeGen's Tier 1 on UN SDGs are as follows:
SDG 7: Affordable and Clean Energy
SDG 13: Climate Action
SDG 5: Gender Equality
SDG 8: Decent Work and Economic Growth
SDG 17: Partnerships for the Goals
After WeGen's initiative to install solar panels in Pamilacan, the community realized the importance of having a reliable and renewable source of energy for their living. As WeGen planned to do the same for the communities in Leyte, the Pamilacan volunteers stepped up and paid it forward, making communities in Leyte also benefit from solar power. More than the profit, WeGen invested more in the Filipino communities by turning these volunteers into partners to reach their goal of lighting up and making a better tomorrow for the next generations.
"(WeGen) is a socially good company. Wala siyang CSR because all of what the company does is already social good. Kaya hindi kailangan ng CSRs kasi hindi magkahiwalay ang kawanggawa sa trabaho." (WeGen is a socially good company. It does not have a written CSR because all of what the company does is already social good. That's why it does not need (specific) CSRs because creating shared value is no different from our work.) - Ms. Christianne Santos, WeGen Social Transformation Manager
Inspiration
WeGen's founder, Michael Saalfeld, was inspired by the business model of Lichtblick, the first green-energy electricity provider in Germany. While riding a helicopter, he saw the actual damages in Antique caused by the coal mining companies, which sell these coals to powerplants to produce electricity. He pursued his passion and led these areas toward a reliable, but more importantly, cleaner and more sustainable source of energy.
"Dun kasi (sa Antique) yung coal-fired powerplant (ay) sobrang destructive talaga, so nagcompletely solarize siya (St. Anthony College). At sa sobrang dami na nilang kuryente (ngayon), may mga balak na silang maglaundry, bakery, irrenta na nila facilities nila" (In Antique, coal-fired powerplants are highly destructive, so it solarized (through WeGen's installation of PVs on the rooftop of St. Anthony College). And because they had so much electricity, they are now planning to put up laundry shops, bakeries, and rent out their facilities (to generate more income through small businesses). - Ms. Ina Alleco Silverio, WeGen Social Transformation Manager
More than business profitability, the company is more passionate about creating positive, long-lasting effects on the communities. WeGen believes that these communities will also become co-advocates for renewable energy sources.
Overall impact
Before WeGen reached out to this community, Pamilacan did not have daylight electricity and only had power at night from 5 PM to 11 PM, which greatly limited their ability to work and study. In Pamilacan, fishing was the primary source of their income, and fisherfolks were engaged with illegal fishing, harming both the fisherfolks and marine life. Still, their income was not enough for their day-to-day expenses, especially with the unavailability of electricity.
As the company needed installers for a solar project in Leyte, eight (8) fisherfolks stepped up to undergo the training. When these volunteers became part of the company's workforce, they received a much better and more sustainable opportunity to make a living. Currently, the Pamilacan and Leyte communities enjoy the benefits of having a reliable source of electricity that will last for at least 25 years.
As the volunteers became part of the company, they could finally support and provide for their families. As one volunteer said (translated): "I am overjoyed that I have reached this far with WeGen - I never thought I would reach this far."
Through WeGen, the families no longer need to settle for illegal fishing to make a living. More importantly, the community realized that their hard work would also pay forward and benefit more Filipinos, as much as it has changed the lives of their own families.
Link to "The Heroes of Pamilacan": https://www.youtube.com/watch?v=VKcgIbx9wsA
Business benefit
Through these training initiatives that eventually turned out as partnerships in advocating for renewable energy sources, WeGen reached more provinces and installed more solar panels in more communities. To date, it continues to extend its support and transform the lives of Pamilacan communities through solar energy.
"Kaya napakahalaga ng partnership with the goals which is SDG 17. We really work with dioceses na nandun for the communities. Then the Catholic churches also help us (reach out to these communities). So usually, meron talaga kaming partner na local on-the-ground." (That's why the partnership with goals which is SDG 17, is really important. We work closely with the dioceses and the Catholic churches to reach these communities. We have partners on the ground to help us out). - Ms. Christianne Santos, WeGen Social Transformation Manager
Ms. Ina Alleco Silverio, WeGen Social Transformation Manager, also added: "We have to work with LGUs din, kasi si Sir Charlie (WeGen's current Chairman and President) used to be a mayor in Bohol. So alam niya yung working units ng local government." (We also have to work closely with the LGUs, since Mr. Charlie Ayco used to be a mayor in Bohol, Philippines). He has experience working with and for the local government units).
With more reliable electricity, communities thrive as students access more information through the internet, families get to support their needs, the communities thrive and generate more income through small businesses. Communities also live more conveniently and become more connected to their families in the other parts of the country. Finally, communities get to be more connected to deliver the message that renewable energy is the hope for the Filipinos.
Through partnerships with marginalized communities, WeGen echoes its vision to power communities and to share the importance of preserving our natural resources for the next generations. The company also installed solar panels in Catholic churches in different parts of the country, hoping to engage more communities to be co-advocates with Pope Francis' call for ecological conversion.
Social and environmental benefit
Unlike other for-profit companies, We-Gen changes the trend of doing business. The 39 kW Pamilacan project is a Php 10-million solar energy system donated by WeGen to provide daytime power to the Pamilacan communities. The movement does not stop as the Pamilacan volunteers pay it forward to also reach out to communities with no reliable electricity.
More importantly, WeGen provided a better alternative for their source of living. Because they now understand the dangers and the damages from illegal fishing, the volunteer villagers have shifted away from fishing. They are now more motivated to work as solar panel installers. These former fishermen found more meaning in their jobs and became a channel to bless other communities with their skills and new know-how.
Interviews
Ms. Ina Alleco Silverio, Social Transformation Managers
Ms. Christianne Santos, Social Transformation Managers
Keep this story going! Share below!
WeGen Distributed Energy is a solar design company established in the Philippines in 2015 which uses advanced photovoltaic panels, battery storage, and software technologies. The company lives by its vision on "the power of sharing" and gives before it even receives.
WeGen not only provides a better alternative for coal-fired electricity, but it is also even more passionate to help off-grid communities flourish as they get to have access to reliable electricity. As part of their partnership for goals, WeGen's clients and communities become their partners to raise awareness against environmental destruction and the need for sustainable solutions.
Its late founder, Michael Saalfeld, has advocated renewable energy and the environment since he was 20 years old. His vision to improve the lives of the communities with solar energy continues to live on through the WeGen Team.