ReDeemable Arts and Empowering Education
Re-Deme Studio
Overview
Founded in 2019, Re-Deme Studio has brought creative reuse and an art-based, process-driven, educational approach to the communities of New Jersey. The studio actively contributes to the UN SDGs by creating an inclusive environment that is committed to reusing unwanted materials, encouraging creative expression, reducing educational barriers, and emphasizing social responsibility.
Author
Elyse Gaitan
School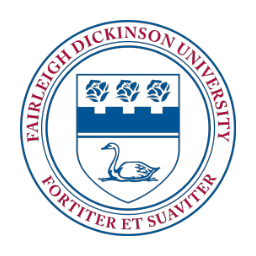 Fairleigh Dickinson University at Florham
Professor
Diana Cvitan
Innovation
Re-Deme Studio engages in dual innovations: creative reuse and a process-driven educational approach. The studio uses a Creative Reuse Model, turning donated materials from individuals and businesses into learning materials and unique crafts. The studio maintains a wish list on its website, allowing the community to see what materials are needed and what project the studio will be crafting next. The studio takes donations of all kinds from the typical paints, markers, and glue to the less typical glass dishes, clocks, and mirrors. The studio even collects misprints and overstocked wood-cuts that would have gone to waste otherwise.
As for education, the studio takes a process-driven, therapeutic, and multi-sensory approach. Ronya, the owner of Re-Deme Studio, explains that art has, in general, been used by many for healing. However, some still face barriers to participation in the arts. "Process is important for everyone, I believe," Ronya says. "That is why I want to reduce inaccessibility to this type of development and education." The people whom the world views as "disabled," Ronya views as simply being at "different levels of growth." Not everyone learns in the same way, and anyone is capable of unleashing creativity when given the right tools and opportunity. Therefore, Ronya provides a non-judgmental zone for everyone to "own their process." Ronya says that it's not about the end product, which "usually turns out to be amazing anyways," but about engaging with the materials without the expectation that the product has to look a certain way.
"Here is one of our artistic partners Agnieszka Golasik perusing the shelves of donations for just the right piece to add to a reimagined creation." - Ronya Dones; Photo by Jessah Rose Photography
Inspiration
Ronya's inspiration for her creative reuse model and educational approach go hand in hand. Ronya's daughter has dyslexia, and Ronya realized that her daughter was able to understand concepts better through visual and kinesthetic learning. Therefore, she provided her with more accessible materials, which were usually unwanted, discardable items. Given this personal experience, the conjunction of these two innovations seemed only natural and would eventually segway into her current business.
However, there were also other inspirations along the way. Ronya's background in art and psychology as well as her own experience with creative fulfillment provided her the passion and necessary knowledge to create this type of business, not to mention that she grew up in a family that had been reusing everyday materials for generations.
She has also been inspired by her belief that humans are more than simply physical bodies. For her, nurturing soul and spirit is a key element in achieving overall wellbeing. Therefore, she takes a holistic approach to art. On the studio website, she writes:
"To me, art is very similar to faith. It is a conscious and committed action that brings about the evidence of things not readily seen. I believe art-integration can be used as a phenomenal tool for enhancing greater understanding and wellbeing physically, mentally, spiritually, and emotionally."
Finally, she drew inspiration from the belief that everyone has a purpose. Ronya works with many different people including those with ADHD, PTSD, and cerebral palsy. She notes that sometimes these labels and personal experiences cause people to believe they have no purpose and are worthless. However, the art created in her studio makes for a beautiful metaphor: Just as the studio takes unwanted, seemingly unusable materials and transforms them into unique creations, Ronya empowers those who feel unwanted or alone and shows them that they are capable of creating something beautiful, too.
Overall impact
The overall impact of these innovations is increased accessibility to the arts for people with ability barriers. Ronya notes that sustainability is not usually thought of as a means for equality and accessibility. However, her studio aims to use sustainable innovations to address the concerns not only of those with various socioeconomic statuses and ethnic backgrounds but those at varying levels of academic growth and physical ability.
Ronya and her artistic partners are committed to improving the overall wellbeing of participants by providing accessible, affordable, and reusable materials. The studio has been in contact with rehabilitation and assistive technology specialists so that the studio environment can be as welcoming and accessible as possible.
The studio offers four types of classes that put creative reuse and the process-driven educational approach into practice. The first is art journaling, which allows participants to experiment without judgment or expectations. The second is a language arts and learning class that takes a multisensory approach and seeks to "strengthen skills for academic success." The third connects art to history and social studies, exploring themes that increase appreciation and knowledge of other cultures, time periods, and current social issues. The final class focuses on spiritual reflection, which connects scripture meditation, prayer, and visuals arts. All four of these classes contribute to the overall idea of human flourishing by providing quality education and improving wellbeing through creative innovations.
Business benefit
Being that the studio uses primarily donated items, the revenue put towards supplies is under six percent. With the supply cost being "next to nothing," Ronya can focus on improving other areas of the business. Re-Deme Studio does not have any employees but instead works with self-contracted artistic partners who switch out from time to time. Given the low supply cost, the studio can pay them at a higher rate, and Ronya notes that, for some, this was "highest they had been paid in the field." Likewise, the studio's own profits grew as a result of the low supply costs.
But aside from monetary benefits, Ronya and her artistic partners have experienced greater well-being by leading the art classes as they enjoy the chance to work with the community and each other. Creating art and helping others unleash their own creativity has been a form of self-therapy for Ronya. Ronya's offering of spiritual reflection classes in addition to humanities, language, and learning, and art journaling classes has helped not only participants but her to experience communion with God through art and scripture meditation. Overall, the unique educational experience that Re-Deme Studio provides not only leaves participants inspired but leaves Ronya and her artistic partners inspired as well.
Social and environmental benefit
However, these innovations not only benefit the business and its leaders but the environment and community as well. The studio's commitment to creative reuse saves materials from "the waste stream" and demonstrates responsible consumption and production. All of the materials used by the studio are eco-friendly and non-toxic. In workshops and at events, Ronya and her artistic partners speak to others about the importance of saving materials from going to waste and reimagining them. In addition to the main innovation, the studio also uses plants and air purifiers to improve air quality inside the studio.
As for the community, the studio creates a welcoming environment for people of all ages and backgrounds. Ronya also partners with local artists and showcases their art at community events to build relationships with the local people. Ronya explains that her township had never had any recreational art-based learning programs before. However, as she attended township meetings, she realized that art programming was something people wanted. Ronya says that as she sat through these meetings, she thought, "There's a need here; it's not just me." The studio opened up another way for people in the community to engage with each other, and the process-driven, therapeutic approach allowed people who were normally left out of this type of programming to engage as well. The unique range of materials available has especially helped those with ability barriers to be able to create art. Ronya says these unique materials "engaged them on a level that more than just paint would." The studio also uses reusable items such as cardboard to make the tables at the studio more accessible, too. Through this, the studio has invited people with ability barriers to be part of the sustainability conversation.
Interview
Ronya Dones, Owner
Keep this story going! Share below!
Re-Deme Studio is an art studio with the aim of empowering individuals to explore a range of topics using an art-integrated, process-driven, and therapeutic approach to education. Re-Deme Studio is also committed to creative use, taking unwanted, donated materials and reimagining them into unique art.