Redwood Materials Recycling Lithium-Ion Batteries
Authors
School
Professor
Global Goals
Keep this story going! Share below!
Summary
Redwood Materials is a Northern Nevada based company and among one of the first to develop a method to recycle lithium-ion batteries. Lithium-ion batteries are found in electric vehicles and other everyday items; these batteries do not last forever and eventually end up in landfills, which is where J.B. Straubel saw the need for innovation. We interviewed Alexis Georgeson at Redwood Materials to discuss how they aim to recycle the batteries and create a circular supply chain in order to lessen the negative environmental impact, turn waste into profit, and overall contribute to a more sustainable future.
Innovation
Anna A. Georges, U.S. Representative from California's 18th Congressional District, once said that "innovation is the calling card of the future." Redwood Materials Incorporated, founded by J.B. Straubel in 2017, is an American company located in Northern Nevada. Redwood recycles lithium-ion batteries to produce more efficient battery sources and materials for electric cars, storage systems, devices, and other forms of electromobility. Alexis Georgeson, Vice President of communications and government relations at Redwood Materials, was recently interviewed about the overview, innovation, and inspiration at Redwood. She states that Straubel realized that there were currently no plans for electric vehicles batteries at the end of their life span and that there was a "major squeeze" coming from the supply chain for recycled sources of energy. "Straubel's overall innovation was to create a circular supply chain around electric vehicle battery packs and planned to make sure there was supply when companies started to rank up electric vehicle production," said Georgeson. Straubel and his team found the necessity and established a company that recycles lithium-ion batteries to satisfy the needs of corporations that will require more efficient battery sources and materials.
The science behind the conservation of energy recycled from previously used lithium-ion batteries is astonishing. Parts that are in our cellular phones can be recycled and processed to generate power for electromobility. Redwood focuses on taking the batteries in, in an attempt to return them to their natural raw materials; including cobalt, lithium, copper, and nickel back to battery manufacturers. Redwood currently has several partnerships including Panasonic, Ford, Amazon, and other companies in need of power sources for electric machines or devices. Furthermore, Redwood Materials displays proof of Anna Georges's words that innovation is the calling card for tomorrow. As time and society progresses, the demand for battery materials will skyrocket causing Redwood to expand globally.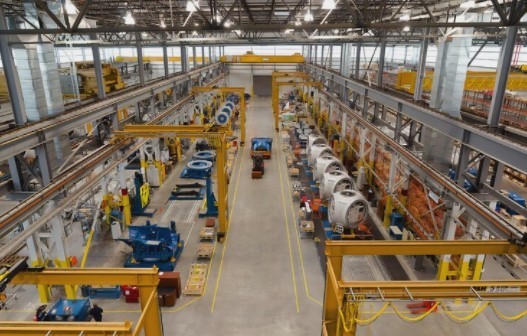 Inspiration
The inspiration behind the company came from the influences of other companies like Tesla. Also, what inspired the company values was the risk to the supply chain. The fact that the raw materials on earth are only so limited, and the need to find new ways to create and conserve energy is why the company is so vital to the future of Earth. As the technology continues to improve and move toward all electric power, it is so important that we have companies like Redwood Materials to continue to be so innovative in finding ways to reuse energy. Another factor is just seeing the direction that we are heading in the world today. For example, how all car companies are starting to come out with electric vehicles. We have seen companies who nobody would have ever thought move toward all electric and this just proves the point that we need to have a viable power resource for all of these machines. These vehicles are useless if we do not have the power source available that they run on. Cars are just one example but really everything is moving in this direction. This is a large part of what Redwood Materials does.
Overall impact
Redwood Materials focuses on creating a circular supply chain by utilizing scraps of material that would otherwise be wasted during production. These scraps are returned to raw materials, and then placed back into the supply chain, greatly reducing both waste and cost; businesses are then able to save money while reducing their own carbon footprint.
As previously stated, lithium-ion batteries are found in everyday materials, such as electric cars, cell phones, electric toothbrushes, and laptops. These items are prevalent in society, and unfortunately there is not a sustainable solution for these batteries at the end of life. Redwood Materials makes it possible to recycle these commonly found batteries that would otherwise turn to waste. Electric vehicles have a 10 to 15 year lifespan, give or take, and we are approaching the time in which the first wave of electric vehicles manufactured are coming off the road. The ability to recycle the batteries in these vehicles and create power for new vehicles with resources we already have creates a more sustainable future for everyone, therefore positively impacting society. It is neither sustainable nor environmentally friendly to mine materials that end up in a landfill after one or two years. By creating a circular supply chain and recycling lithium-ion batteries, Redwood Materials is making a positive impact on the environment and society. One substantial impact is the reduction of waste; this occurs because the batteries are essentially infinitely recycled. Most importantly, this method reduces the environmental footprint of batteries because it eliminates the need to mine virgin material from places such as Africa and South America, which will have a substantial environmental impact. Additionally, relying less on these resources in other countries will have a substantial impact on human rights globally. In their daily operations, Redwood Materials adheres to multiple UN Sustainable Development Goals, two of which are #7 Affordable and Clean Energy and #12 Responsible Consumption and Production. Their dedication to recycling and reusing existing materials, or as they say "mining" raw materials, helps contribute to affordable and clean energy. Additionally, it combats some of the environmental impacts that arise from electric vehicles. The idea of creating a circular supply chain and focusing on lithium-ion batteries, which are widely used, contributes to responsible consumption and production. Enabling companies to reuse their own waste reduces the environmental impact and contributes to responsible production.
After only a year and a half, Redwood Materials has been very successful in reducing waste. Alexis states that "We're taking in about 60 tons of lithium-ion batteries today, so that equates to about 20,000 tons per year, which would be the equivalent of 45,000 cars that we recycle every year" and this is only the beginning. Long-term, they hope to work with more companies in order to expand their sustainable practices.
Business benefit
Redwood Materials creates a circular supply chain to maximize efficiency. Thus far, Redwood Materials has formed partnerships with Panasonic, Tesla, Ford, and EBike companies. In its partnership with Panasonic, Redwood Materials takes scraps from the production phase. These scraps may contain manufacturing flaws or could just be production waste. From here, Redwood Materials returns the scrap into raw materials, and they are placed back into Panasonic's supply chain. This process greatly reduces wasted product and ensures that all materials are used as much as they possibly can be during the production phase. This circular supply chain also aims to decrease production cost. It also allows for companies to minimize mining raw materials from outsourced countries, driving down the cost of importing materials. Overall, Redwood Materials provides multiple benefits to all partners.
Social and environmental benefit
By creating a circular supply chain, Redwood Materials produces a large social and environmental benefit that largely focuses on the goals of responsible and sustainable consumption and clean energy. As Redwood Materials takes in used batteries and recycles them into raw materials, the company greatly decreases the environmental footprint by attempting to "figure out a way [they] can do that infinitely" (A. Georgeson, personal communication, October 12, 2021). Lithium-ion batteries are unique in the fact that they can be recycled down to their elemental state, thus each time a battery is recycled, it is done so at the same efficiency rate as its initial recycling. Therefore, large amounts of energy are saved during the recycling process. Additionally, recycling batteries aids in decreasing the mining of finite materials that are needed to produce batteries. Redwood Materials recycles approximately twenty-thousand tons of lithium ion batteries annually which equates to roughly forty-five thousand cars a year. This process saves a substantial amount of raw materials from being mined. Additionally, the recycling process prevents batteries from being used once and then being placed in landfills.
Newsletter
Get stories of positive business innovations from around the world delivered right to your inbox.
Interview
Alexis Georgeson, VP of Communications & Government Relations
Business information
Redwood Materials
Carson City, NV, US
Year Founded: 2017
Number of Employees: 201 to 500
Redwood Materials is a northern Nevada based company that has found a way to recycle lithium-ion batteries, an item that is used in many everyday items. This process enables companies to lessen their carbon footprint and create a circular supply chain in which they rely on their own materials as opposed to mining virgin materials in other places.