Recycling for People and Planet
LAMH Recycle Ltd
Overview
The business idea of LAMH Recycle is based on the refurbishment of discarded IT equipment and the resale of resultant products back into the community. In the process, LAMH empowers people excluded from the labor market by helping them to develop valuable skills and providing meaningful employment.
LAMH Recycle was established in 1999 as a Limited Liability Company, having started its life as the social enterprise arm of an association for mental health.
Authors
Catherine Mcintyre
Hannah McDowall
leigh-anne martin
Rachel Manning
School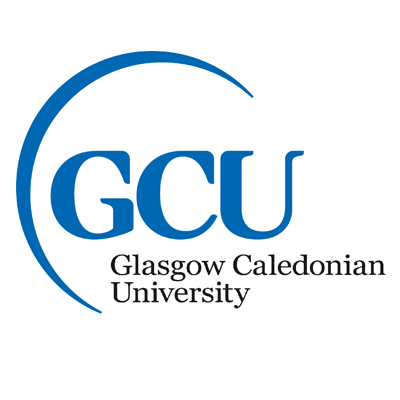 Glasgow Caledonian University
Professor

Alec Wersun
Innovation
Innovation can be described as "the process of translating an idea into a good or service that creates value" (Ralph, 2011, pg 2). To be seen as innovative, the idea must be replicable at an economical cost and must satisfy a specific need. Kováč (2016) highlights that innovation can be a catalyst for the growth and success of a business, and help adapt and grow the business into the marketplace.
The innovation of LAMH Recycle is based not only on recycling redundant IT equipment, but on helping disadvantaged individuals within the local community in the process through provision of employability skills training and opportunities to develop their skill set.
Supporting the local community with fully refurbished IT equipment and running a 3-day PC-build course are examples of how LAMH Recycle is contributing to building more inclusive and resilient communities. Anita is convinced of the huge potential offered by social enterprise. Anita says, "There are so many talented people out there who are under-utilized and under-valued." However, at LAMH they are given the chance to show the value they can bring to the workplace, realize their potential, and flourish in a way previously unimaginable. Anita told our team that lots of ideas and innovations bubble up every day down from employees in the company's yard, and out in the collection and delivery vans. Some of these ideas work and turn into real innovations, and some do not. However, the most important thing is the process, and that everyone involved wants to be innovative and generate new ideas, as they know that innovation will contribute to the continuing success of LAMH.
In its business model, LAMH Recycle Ltd. opens its doors to individuals who are excluded from the local labor market - for example, people with mental and physical disabilities, those with a lack of work experience, and those who have until recently led chaotic lives, such as those coming off an addictions of one kind or another. Recruits are given the opportunity to acquire valuable employability skills through structured training sessions and work experience, including computer repairs and customer service roles. Not only do recruits gain skills that can help them to secure future employment, but they also gain confidence and enhance their self-esteem.
LAMH Recycle contributes to SDGs 8, 10, and 11 by providing decent work, combating inequalities in labor markets, and building sustainable communities. By 2030, the United Nations wishes to see everyone – including people with disabilities – in decent work, in the spirit of "leaving no-one behind." LAMH is enabling and empowering disabled people to enter the labor market with dignity. Recycling of discarded IT equipment and components contributes also to achievement of SDG 12, Responsible Consumption and Production.
Inspiration
Anita, who is the CEO of LAMH Recycle Ltd, explained that the enterprise was first established as an "add-on" to Lanarkshire Association for Mental Ill Health. The service provided therapeutic work to ease people back into employment through collecting and recycling cans from local businesses for free. As they continued to grow, Anita realized there were so many other people who also needed help. She spotted the opportunity to create a business that could help do much more than just provide support.
Through separation from Lanarkshire Association and becoming a standalone enterprise, other work-related learning opportunities opened. Now, people could be collecting recyclable materials from local businesses, working within the sorting yard or in the refurbishment section, or even carrying out receptionist duties. People were given the opportunity to acquire a set of new skills and to feel part of something, giving them renewed purpose in life.
Anita also knew that applying for jobs now was mostly done online through the Internet, but many of the people they were helping did not know how to use a PC, nor did they have the funds to buy one or train themselves. This inspired Anita to take on PC refurbishing and training courses as part of the enterprise. Now people can learn to build a PC, get training on using the PC to search for jobs, and enrich their social lives, and at the end of the course clients can take the computer home with them. Both Anita and her colleague Barbara (Business Development Manager at LAMH) say that the people they are working with are constantly providing innovative ideas that inspire the journey of the organization. They work on the basis that future ideas could open up a new road for the enterprise, involving creative art projects using materials already available onsite.
As Barbara explained:
"There are so many talented people who are under-utilized. With us, they see their own value coming out and they begin to flourish and they realize that they've got a skill set, they've had it all along, and that they just didn't recognize it until they came here, so it's really quite nice to see."
Overall impact
LAMH Recycle Ltd has positive social and environmental impacts. Social impacts come from releasing the potential of human capital by providing access to up-skilling and job opportunities to people from disadvantaged groups. The environmental impact comes from saving IT equipment from landfill and lengthening the life of IT products and components.
LAMH Recycle Ltd summarizes their overall business impact as "providing training and employment opportunities within a supportive workplace for individuals experiencing mental ill health and from other disadvantaged groups through the development of a commercially sustainable business with a social and environmental focus."
While LAMH Recycle Ltd started by helping people with long-term mental health issues, as the enterprise has grown they have branched out towards a larger stakeholder group that now supports ex-offenders, single parents, people with learning support needs, health issues, or disabilities, and anyone with a barrier to employment. The social impact is considerable.
Business benefit
The development of the PC refurbishment innovation has required the enterprise to ensure they follow different protocols, such as those related to data protection. Business is growing as some customers use LAMH Recycle to complete a secure wipe, destroy the hard drive, or to produce a data destruction certificate before equipment can be reused.
The company's innovation has also helped LAMH to get widespread recognition for what it does and its contribution to society. The business benefit is enhanced reputation. LAMH Recycle was awarded the local 2016 Achievement Award for paper recycling excellence, and was a finalist in the Lanarkshire Business Excellence Award for Best Performing Social Enterprise in 2008 and 2009, and went on to win the award in 2011.
Social and environmental benefit
For society, the innovation has both opened up and given opportunities to people in the local community that are struggling with employment. LAMH Recycle has helped thousands of people in the local community to acquire employability skills, build a CV, and give them a meaningful employment opportunity where they can feel part of a team. They also help support the local community with refurbished IT equipment with a 3-day course, where people struggling to find employment due to no access to jobs online can come and learn how to build a computer from scratch and take the computer home with them.
Alongside the benefits to society, LAMH Recycle is environmentally friendly in what they do and has had a huge impact on the environment. In 2016 LAMH recycled 486 tons of paper, 649 tons of cardboard, 34 tons of polythene, 4.6 tons of plastic bottles, and 60 tons of cans. They ensure 100% of their operations does not go to the landfill.
Interview
Anita Boyle, CEO
Keep this story going! Share below!
LAMH Recycle Ltd. was established back in 1999, having started life as part of a charitable association for mental health. However, CEO Anita Boyle decided that the business had a better chance to flourish as a standalone entity. She separated the two, meaning that the company now stands on its own and is known as LAMH Recycle Limited.