Recycling for a Greener World (WPC)
Master Deck
Overview
MASTER DECK supplies innovative, environmentally-friendly products for the construction, industrial and agro-industrial sectors, manufacturing wood plastic composite (WPC) using recycled wood and plastic materials. Through the manufacturing process, no waste is produced and the products are 100% recyclable. MASTER DECK takes pride in being the first Mexican enterprise to manufacture this material in Mexico. The finished product is very similar to traditional wood material used for constructing houses, but in MASTER DECK, the purpose is to be a sustainable enterprise focusing not only in profits but also in caring for the environmental.
Authors
Nancy Areli Bermudez Delgado
Estefania Bermudez
Ana Karen Monsiváis Barrón
Gustavo Acosta
José Carlos Martínez del Muro
School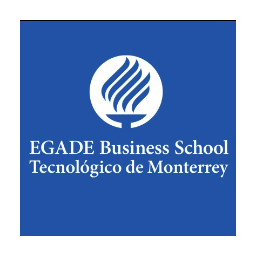 EGADE Business School Tecnologico de Monterrey
Professor

Consuelo Garcia-de-la-torre
Innovation
MASTER DECK is a Mexican company dedicated to the manufacture of WPC (Wood Plastic Composite) products for the use in construction finishes and the agro industry. Its products consist of 80% recycled materials.
MASTER DECK uses discarded wood and PET bottles as raw material for the manufacture of its WPC products. Wood waste is bought by the kilogram and then made into sawdust at their plant through a pulverization process. It purchases PET bottles by the ton from recycling companies around Ahome area.
The company also collaborates in recycling campaigns, introducing the use of recycling containers around Los Mochis city to collect raw material as waste.
MASTER DECK transforms creates WPC by mixing sawdust and PET bottles and then heating the mix to around 400°F. The mix is then introduced into different molds that give the desired form to the product, which is then chopped up and packed. The final product is a solid block of WPC used in the construction industry.
The advantages of the different WPC presentations are its benefits, among which stand out the durability and the resistance to the bad weather. Also, one of the best reasons in applying these materials is that it is highly resistance against humidity and insects with a low maintenance and low cost of life cycle. Also, the increasing familiarization with the WPC has become more used for both, construction builders and the general public.
Regarding the type of plastics used, polyethylene (PE) is mostly present in outdoor applications while polypropylene (PP) is used in automotive applications and for consumption. Finally, a great benefit of using WPC for construction is that it improves the carbon footprint and reduces environmental impact due to plastic waste.
Inspiration
"The motivation for starting this company was to distinguish ourselves as a sustainable company, the first in Mexico for that matter, to manufacture WPC. Another motivation was knowing that we could help the environment by using recycled materials that came from waste and then turn them into this wood plastic composite that could be used instead of actual wood and look very alike."
"I hope that this innovation that we are starting here in Mexico with this WPC company is a motivation for other companies to look for a way to create a more sustainable company for a better world."
Overall impact
The overall impact that this innovation has on the business is primarily distinguishing themselves from the competition by being very unique in what they do and focusing on the sustainability of the business. The construction and industrial sectors are benefiting from the availability of products manufactured using recycled materials. Likewise, society also benefits from a company which is committed to sustainability. In a similar vein, the material used improves the region's ecological balance and optimizes the product's carbon footprint.
A short-term effect of this innovation is the reduction of waste. By collecting wood and plastic waste, MASTERDECK is trying to develop the awareness of the people around them by showing that instead of using a vast amount of energy by cutting trees and using brand new plastics, they can have the same quality product without needing to use brand new materials that come with a cost to the world and environment.
Business benefit
The main benefit of this innovation for the business lies in the low cost to obtain the raw materials, which are waste wood and discarded PET bottles, helping deliver a high profit margin.
Other business benefits:
Products can be customized at low cost and without the need for investment in new production equipment. The result is a cost-competitive product that offers a lighter environmental footprint.
Aesthetic appeal and superior performance.
Wood plastic composites can often be used with existing machinery. For manufacturers, this eliminates an investment that would otherwise need to be recouped before cost savings could be realized.
The main characteristic of WPC is its high heat resistance compared with typical lumber, creating a product that can be used in locations where normal lumber may bend or warp. This significantly broadens the market for WPC construction materials.
WPC has already proven optimal performance in many applications for injection moulding, extrusion, compression moulding, blow moulding or foaming to produce high-quality products like objects, furniture and decking.
Social and environmental benefit
Wood Plastic Composite (WPC) reduces environmental impact as it is a sustainable solution that makes use of organic material with virgin, recycled or renewable plastics, using waste materials.
The wood and plastic compounds do not require high temperatures for fusion, which results in lower energy costs for producers and a much-reduced environmental impact.
WPC reduces maintenance costs since it does not require the addition of potentially harmful chemicals, reducing waste of these detergents.
Being pulverized wood, WPC uses renewable material which reduces dependence on petroleum-based raw materials.
Improves carbon footprint
Interview
Ernesto Félix Hays, Mr.Ernesto Félix Hays
Keep this story going! Share below!
MASTER DECK is an innovative for profit enterprise that focuses on doing wood plastic composite (WPC) with recycled materials from wood and plastic. MASTER DECK's WPC consists of renewable wood and plastic, this helps to improve the ecological balance. The final product, is very similar to wood but with better properties, thus becoming a perfect substitute. All of the finished products are the result of research and a good understanding of the needs of sustainable constructions, focused on the conservation of the environment.