Recycle & Win-The Circular Economy Business Model
FEMSA Comercio
Overview
Looking for ways to generate social and economic value by reducing waste, FEMSA introduces the "The Recycling Machine". This machine can recycle, compact, and segregate different waste materials such as PET, aluminum, paperboard, batteries, etc. By allocating them in their stores throughout the country, the company expects to influence consumer behavior. By recycling, it not only minimizes environmental impact but also benefits the consumers and their communities.
Authors
Laura Espino
Gabriel Díaz
Adriana Dávila
Juan Gama
Marcelo Gutierrez
Azucena Diego
School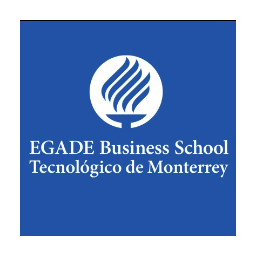 EGADE Business School Tecnologico de Monterrey
Professor

Consuelo Garcia-de-la-torre
Innovation
By partnering up with Lealtad Verde, FEMSA introduces "The Recycling Machine". With this innovation, the company is aiming to achieve a new model of circular economy. By recycling waste and creating a benefit for the consumers and their communities, with this innovation, FEMSA is looking to minimize environmental impact and climate change as well as achieve sustainable communities.
This machine can recycle, compact, and segregate different waste materials such as PET, aluminum, paperboard, batteries, etc., and has IT connectivity that allows it to connect with consumers through an application. Through this app, consumers can accumulate points and receive exclusive promotions and discounts, which can be used at the convenience stores (OXXO). Once the machine is full, the waste is collected by a third party to complete the recycling process and achieve a virtuous cycle.
The company is seeking to influence consumer´s behavior by incentivizing them with exclusive benefits. This way, the company can also increase traffic at their stores and, by consequence, their sales, ultimately achieving a circular economy model.
With over 19,000 OXXO convenience stores located internationally, FEMSA is looking to have a great impact with this innovation by allocating the machines in their stores in the future. At this moment, the company is starting by installing 15 machines in Monterrey and 15 additional ones in Mexico City and plans to scale up to the rest of the country once they have this phase under control.
Inspiration
Throughout its history, FEMSA has sought the simultaneous creation of economic and social value that ensures the sustainability of the business and contributes to the positive transformation of the communities. With a strong sustainability strategy in place, FEMSA is committed to becoming an agent of change, an important ally towards achieving sustainable development goals, and a leader in advancing the 2030 Global Agenda, as published on their official website.
One of the company's specific goals is to become zero-waste 2030, meaning they won't be generating any waste with its operation by this point, so they are constantly looking for ways to accomplish it.
The issue of waste management is very challenging, especially in our country, so when FEMSA saw this opportunity, they did not hesitate to evaluate it. So, this innovation has been in plans for over 1.5 years. The company acknowledges that they have a co-responsibility to help society, as they are responsible for creating all the packaging that later on turns to waste, which greatly impacts the environment. Thus, the least they could do was help change consumers' behavior by putting the means (in this case, the machines).
Overall impact
The innovation focuses on three main pillars, each one focused on an indicator which objective is to grow. The first one is the economic impact. The company will thrive on gaining customer attraction through the recycling process while giving extra product's offers and gaining store's traffic. The second one is a social impact, providing the necessary tools to society to work collectively to make a change. This will be measured on the number of people using the project's application. The third one is the environmental impact, by collecting and recycling the most possible amount of aluminum and pet products already consumed by their clients. This will be measured by the number of kilograms collected and recycled each month.
These pillars conclude on the company's mission which is to generate social, environmental, and economic value. This project is part of transforming and creating a circular economy, aiming at eliminating waste and the continual use of resources. This innovation seeks to change their customers' mindset by making them realize that every person is part of the problem and its solution. This innovation will benefit each party: the company through sales gain, the society through consciousness for change, and the environment through waste management. This is the main overall impact of the innovation, but the company is eagerly trying to make a greater impact by continuous innovations on their projects.
Business benefit
The innovation benefits the business economically in various ways. As they collect and recycle the pet and the aluminum (at this point), they can reduce their raw material cost. This reduction has a direct impact on the margins of their products. Also, while clients gain and accumulate points for benefits and offers, their OXXO´s stores will be gaining customer traffic. Gaining customer traffic means more sales which has a direct impact on better results.
Besides that, studies have shown that companies that innovate in social and environmental projects are benefited economically by word of mouth and marketing. The company can use this information to get to be known as an enterprise that seeks to impact society to reach a sustainable world. This will create an advantage over competitors and will also be reflected in the business results. Consumers want sustainability and are influencing their purchasing decisions accordingly.

Another way the business is being benefited is through talent acquisition. Talents move to employers that place sustainability at the core of their actions. Human resource is the most important resource on the companies, and workers want a job where they feel there is a sense of purpose towards people and the planet. The innovation is making a significant impact that will benefit the company in many ways and reach its annual objectives.
Social and environmental benefit
This initiative is a business model that seeks to be economically and environmentally sustainable, and as a result, to impact society and the environment positively. By offering a motivation (economic benefit) to consumers, this innovation hopes to influence consumers' behavior and thus create more responsible consumers.
Also, facilitating the recycling process (which is still a big challenge in our region) generates a positive impact on the environment by fostering adequate waste management, resulting in a positive impact on the communities.
Some of the sustainable objectives that this innovation/initiative attacks are the following:
Sustainable cities and communities: As an innovation that seeks to improve the environment through recycling and final customers, it increases awareness and creates a more inclusive society while making resources more sustainable in the medium/long term within the community.
Responsible consumption and production: Sustainable consumption and production are about doing more and better with less. That is why with the same resource that is going to be recycled, more products or greater use of the resource can be made. It is also about avoiding environmental degradation, increasing resource efficiency, and promoting sustainable lifestyles of the mentioned resources (PET, aluminum, etc.).
Climate action: By recycling these resources, their direct contamination in the sea, their burn with regular garbage, and carbon dioxide emission (CO2) are avoided. Aluminum and PET are resources that can produce strong emissions if they have paint included or because of their composition of the simple material. Recycling these two materials brings beneficiaries to the climate as well.
Partnerships for the goals: The alliances that OXXO seeks with other companies / stores that accept its "Green Loyalty Ally" points system makes this initiative achieve its objective more quickly and, above all, with greater scope, as well as the suppliers who have an interest in collecting the waste by the recycling machine.
Interview
Abraham Garza Alvarez, Sustainability Manager
Keep this story going! Share below!
FEMSA Comercio
Monterrey, Nuevo León, MX
Business Website: https://www.femsa.com/en/
Year Founded: 1988
Number of Employees: 10000+
FEMSA Comercio operates different small format retail store chains in Mexico, Colombia, Chile, Peru and Ecuador, such as OXXO stores, YZA, Farmacon, Moderna, Cruz Verde, Fybeca and SanaSana pharmacies, and Maicao beauty stores. Through its business units, they employ more than 180,000 employees and serve more than 13 million consumers every day.