Recycle to win
Grupo Alen
Overview
Alen is a company dedicated to the manufacture and marketing of home cleaning products. Alen has been described by its values and entrepreneurial culture since it was founded. The talent of its people and the development of leaders are the key to the organization's success. At the same time, it reaffirms its commitment to innovation, quality, and care for the environment every day. The company also seeks to create a cleaner and more sustainable world for all of us through practical and innovative cleaning solutions and producing high-quality materials and industrial products.
The company started its first project, which consisted of making its products 100% recyclable. After this, they started different projects that promote their sustainable raw materials by using biodegradable formulas to fabricate their product using mostly natural and sustainable ingredients. Furthermore, they started the Collection Center, which helps vulnerable communities by providing donations for the resources that these communities lack.
Also, Alen has benefited Mexican society by implementing being able to recycle the lids of containers. This project consists of collecting the lids of such containers used at home to take them to the "hearts" of recycling, where the PET are deposited and donated to the associations that use them for a benefit.
Authors
Regina Jiménez
Melany Astrid Cruz Cortés
Melissa Acuña
School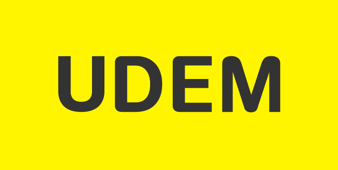 Universidad de Monterrey
Professor

Consuelo Garcia-de-la-torre
Innovation
Through different projects, the Alen company has reflected innovation. This was mainly for the creation of their 100% recyclable products. Based on this idea, they created a brand called "Art of Green," specifically to serve the market segment that looks for environmentally friendly products at a very accessible price.
For this reason, recycling has been adopted as a business model, such that recycled material has been incorporated into bottles for the past 10 years. Also, the ingredients of its products provide raw materials of sustainable origin. For example, the Pinol detergent in which pine oil was added and palm oil to Ensueño.
Similarly, the collection of bottle lids has managed to make use and awareness in many people about recycling most products used daily.
As mentioned earlier, Alen founded a Collection Program, where they help the most vulnerable communities by donating resources that they lack and creating manufacturing machines with internally developed technology in which they copy plastic.
Inspiration
The Alen company aims to build a cleaner and more sustainable world through continuous innovation to bring hygiene and well-being solutions to Mexican homes and raw materials and derivatives around the world. The company seeks to promote the cleaning and disinfection of the spaces where we live while helping Mexican communities become aware of what recycling is.
To seek sustainability in its actions, they were inspired to create their products 100% made with recycled material. As a result, they came to promote their sustainable raw materials, recycle the containers' lids, and create a Collection Program. Looking into the potential of switching to 100% recyclable bottles, they found other alternatives to create a much more sustainable company.
Alen is committed to sustainable development by continuously looking for much more agile options and cleaner material where consumers can be involved in the recycling culture. All this was born mainly as a business initiative, where the company sought to be more efficient and profitable, mostly to impact the environment positively.
Overall impact
Since Alen is always at the forefront with current issues, they were concerned about providing a benefit to the environment. As a result, they started recycling the production loss and developed their own recollection center in their company, helping to reduce costs, but at the same time looking for much more agile and accessible options, as well as trying to use cleaner material, and to educate the consumer with this culture of recycling. It is important to mention that they took this dynamic of innovation to other places so that people throughout the city of Monterrey had one near their home, and therefore, encouraged people to bring their PET containers. With this, they became leaders in recycling in Mexico.
Since this project received a very positive impact, Alen decided to expand these projects. He developed the "Recycle to Win" program that consists of delivering containers and exchanging them for a certain amount of money from the collection center.
Business benefit
The programs and innovative projects mentioned earlier have been viable since it all started with the concern of reducing its pollution footprint and reducing costs. This brings up the remuneration in different areas, for example with its employees by carrying their bag with PET and receiving "money" or "points" that can be exchanged in the internal store while consuming Alen products for their families.
Another way of remuneration is to make their containers 100% recyclable and from recycled material. Hence, they save money by not buying virgin PET, which would have a higher cost.
Social and environmental benefit
The Alen company has helped and benefited the social and environmental growth and care with the implementation of the projects mentioned above.
Related to social impact, Alen has more than 1,500 schools where they provide different benefits based on a study of lacking resources as installation of air-conditioners in an entire school. Also, in this COVID19 contingency, the Alen company has supported these schools by providing them with blackboards and more so that teachers have the materials necessary for online classes.
Related to environmental impact, it is important to mention that, thanks to the company, 18 tons of bottles are collected from the streets and rivers of Mexico's states. In addition, thanks to all these projects, they have stopped producing large amounts of CO2, reducing pollution throughout the country.
Interviews
Aubin Ramos, Collection Center
Jorge Hernández, Collection Center
Diego Borrego, Communication and Social Responsibility
Keep this story going! Share below!
Our Mission is to provide high-quality consumer products through strong and innovative brands, as well as raw materials from natural products, plastics, and chemicals that exceed the expectations of our customers and consumers. This is possible thanks to a united, diverse, talented, and committed team.