Recovering People's Autonomy
Proactible
Overview
Technological solutions and health services at a lower cost, so that people with lower limb amputation can walk again.
Interview Video: https://drive.google.com/file/d/1MQ_ZX7TG2W-cEXiMec0SbE_ijl7Kbm-O/view?usp=sharing
Author
Alejandro Morales
School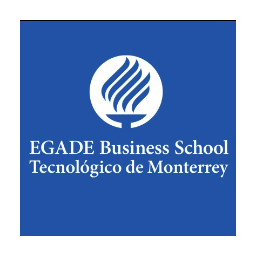 EGADE Business School Tecnologico de Monterrey
Professor
Ezequiel Reficco
Innovation
Proactible was created from the civil association Tecnologías para la Comunidad which has established alliances with other organizations to achieve the reduction in the cost of prostheses, according to the profile of the candidate.
The cost of prostheses that they develop depends on the need of the patient, but their prices range between 12 thousand and 20 thousand pesos, while the normal value ranges from 40 thousand to 70 thousand pesos. Proactible develops prostheses much more focused on the very good functionality and an excellent durability than the aesthetic characteristics.
The major technology used in Proactible was developed by Joel Carlos Huegel West, a fulltime research-professor in the Tecnologico de Monterrey who designed a process to reduce the cost of creating a prosthesis focused on the waste reduction of the materials (this is a very critical step during the development of the prosthesis). Moreover they integrate the use of a software to design the "socket", which is the device that joins the residual limb (stump) to the prosthesis. The socket is one of the most important parts of the prosthesis because it is customized, according to the condition and shape of the residual limb. However, the main innovation of Proactible is the high quality service (pre & post-sale).
At the beginning the people go to a first physical assessment for prior rehabilitation (before the prostheses' development), they confirm if the person is a right candidate for the use of the prosthesis and help the people to improve their strength and balance. Then the prosthesis is developed according to the person´s measures. As a final step, the person passes to a post rehabilitation that is like a "training" to improve the security of the patient. During the follow 6 months, the person can come back for extra adjustments, under a warranty. They have a comprehensive service with a high-class rehabilitation process.
Carlos Calderon, current General Director & co-founder of the company in 2016 was supported by the Tec de Monterrey startup program. As social entrepreneurs Carlos and their team confronted a lot of challenges since their foundation. As of this moment there are around 5 people in the team. In the midterm, they are working on the development of an ultra-low-cost prosthesis and improving the materials used in the socket, in collaboration with the Massachusetts Institute of Technology (MIT) and some other academic partners.
Inspiration
The idea has its beginnings in 2012 when with the help from a specialized team, they created the prototype for the dynamic prosthetic foot, but they realized that the problem was not creating the technology to meet the needs, but instead to make the technology available to the people, which at the time due to the high cost of prosthetic development services was unavailable for 90% of amputated people in Mexico.
That's why in 2015 Carlos and his partners create Proactible, which main goal is to meet the physical and economical needs of their clients, by creating a low-cost prosthetic foot, which has a socket (the contact between the skin and the artificial leg) that is tailor-made for each customer so it is easier for them to get on with the physical rehabilitation thanks to the functionality of the leg.
As Carlos pointed out, his main driver is when he hears from past customers of how good they are doing, and their impulse to keep going. He says, "that's when I know we are going in the right direction" and that "Proactible is the right choice".
Overall impact
Since its inauguration, this company has focused its efforts in improving lives and society. When Carlos and his partners designed the business plan, they noticed that most amputee people, after an accident, could not return to their previous lives.
From one way, there were emotional or non-physical concerns that had to be treated, however some patients faced other difficulties when trying to reincorporate themselves to a regular life due to different aspects.
Some of these concerns were due to a lack of an adequate prosthesis for them or their post-rehabilitation, using this prosthesis, were not adequate.
As Carlos shared with us, data of patients using the last figures from governmental sources that dated from 2015, since Proactible started people that had access to a prosthesis has increased 2.5% nationwide, and taking into consideration all other prosthesis manufacturers, Proactible gives service to 4x the people than all the others in this field.
The objective of companies in this field has been to seek funds for the purchase of prostheses and training for their use. However, the greatest innovation of Proactible has been the search for patients with the ability to be economically active again.
This way of helping people has increased investment return flows because these newly rehabilitated people can "invest" in better prostheses and also pay their prostheses faster.
From an ecological point of view, these high quality prostheses also have better built-in materials that are either biodegradable when disposed or polluted less than common protheses.
In conclusion, these efforts have changed the lives of many patients and, beyond that, it has changed the productive life of patients, creating intangible value for their life and mood but has also created economic value by seeking their incorporation into the workplace. This means that, also, the psychological rehabilitation of patients is faster and more efficient.
Business benefit
The model that Proactible runs maintains its economic health in two ways: by analyzing very carefully the people Proactible can help, focusing on people that can return easily to the labor market, who need a prosthesis and training using it. The other way is looking for associations that can help economically for new prosthesis acquisitions at better prices.
They collaborate with Universities as ITESM or MIT for developing new or better components and generating new research for developing new prostheses. Finally, they have a peculiar way of improving, they have researched and developed new materials through adapting best practices of other companies and by iterations, in other words, they are continuously looking for new ways of doing things and use a trial-and-error methodology to improve.
Social and environmental benefit
In a country where only one out of ten amputated person has access to a prosthetic leg, Proactible wants to make a change.
The main goal of Proactible is making a change in the life of as many people as possible, and they make sure of this by developing accessible, comfortable and functional prosthetics. This thanks to their partners such as Tecnologico de Monterrey, Massachusetts Institution of Technology, and Johnson and Johnson, they are able to develop a quality product at a reduced cost, which is a better alternative for economically restricted customers.
Not only do they manufacture and distribute the prosthetic legs, but they follow the whole process of fitting it, rehabilitation, and teaching how to use it in their rehabilitation center. Their main goal is not selling prosthetic legs, but giving back the autonomy to the persons that have lost a limb.
Proactible also focuses on creating educational content, which teaches costumers how to take better care of their prosthetic leg and also how to wear them correctly, and by this they improve the life cycle of it.
In 2018 Carlos and his team at Proactible, contributed to 2.5% of the total increase of Mexicans that have access to a prosthetic leg. They made this possible by attending 4 times more people than the regular providers.
Interview
Carlos Calderon Cosío, General Director & Co-founder
Keep this story going! Share below!
Proactible
Zapopan, Jalisco, MX
Business Website: https://proactible.com
Year Founded: 2015
Number of Employees: 2 to 10
Through its innovative initiative and its social responsibility. Proactible offers an attainable option to acquire a low cost (20% of the competition price) lower limb prosthesis for people with limited or scarce resources. Addtionaly, Proactible helps them with their rehabilitation and physical training reducing some of the existing inequities in the poorest social sector and improving the life quality of the people. Their ultimate goal is to recover the people's autonomy focusing on the comfort, functionality and accessibility of their products and services.